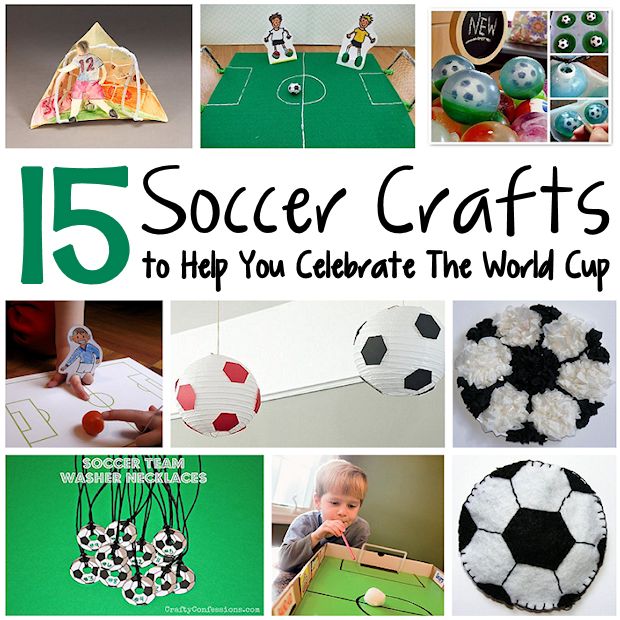 Check out this collection of amazing soccer related crafts you can use to help you celebrate the World Cup!
If you plan on having a party to celebrate your favorite soccer teams or just in informal gathering of friends and family to watch the games, you can find some fun projects here to use as decorations and party activities. These crafts are also great ways to keep kids occupied while adults are trying to watch soccer. Even non-soccer fans will have fun with some of these projects.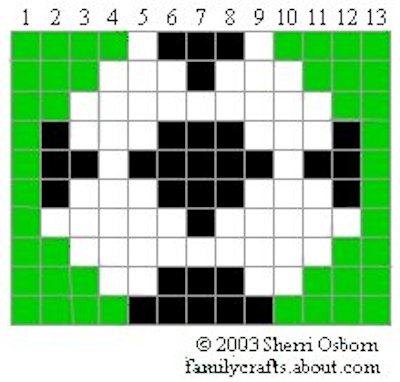 1 – Soccer Ball Beaded Safety Pin from Sherri
Learn how to make fashionable soccer jewelry using beads and safety pins.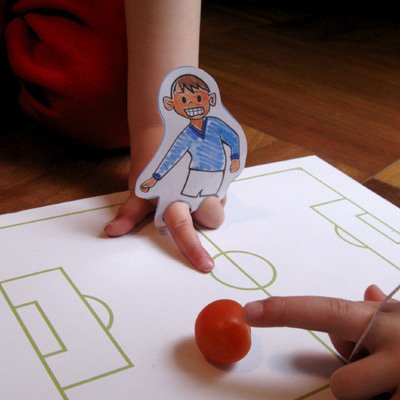 2 – Printable Soccer Players from Vegie Smugglers
Download, print, color, and cut out your own mini soccer players.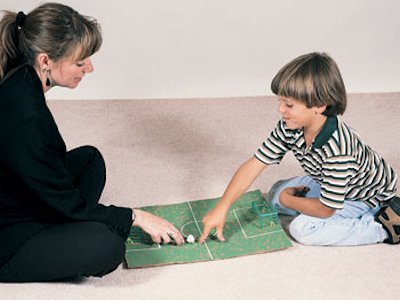 3 – Portable Soccer Game from Highlights Magazine
Create your own tiny soccer game using cardboard and a berry container.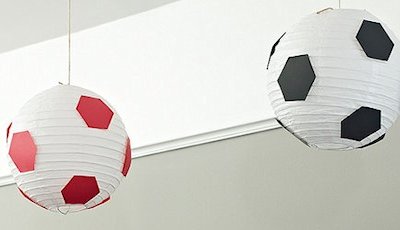 4 – Soccer Ball Hanging Lanterns from Young America
Make decorations by decorating white paper lanterns to look like soccer balls.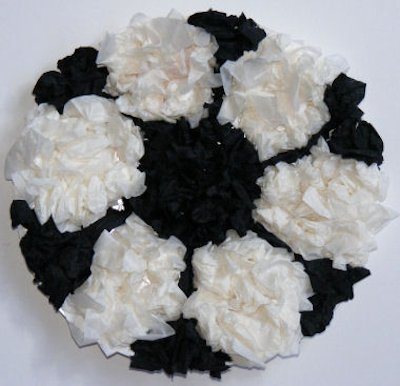 5 – Tissue Paper Soccer Ball (Football) from Activity Village
Use pieces of tissue paper and a paper plate to make a soccer ball.
6 – Soccer Washer Necklace from Crafty Confessions
Discover how one mom made these amazing necklaces.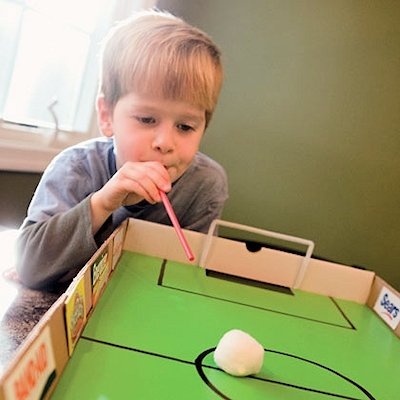 7 – Tabletop Soccer from Spoonful
Use an old pizza box to make a pom-pom soccer field.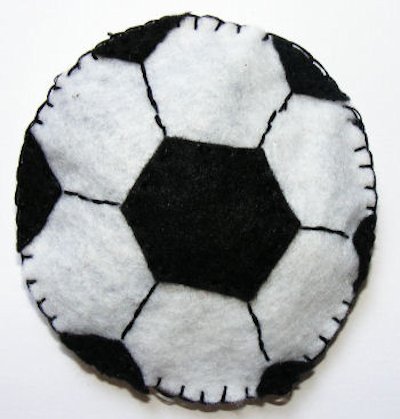 8 – Football (Soccer) Beanbag from  Activity Village
use felt and basic stitches to make a soccer ball.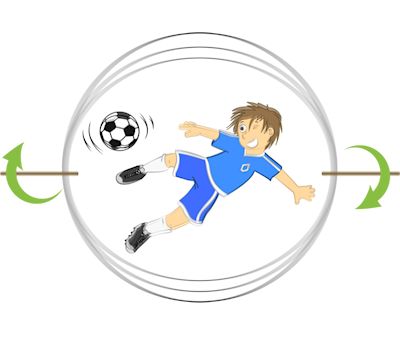 9 – Soccer Thaumatrope from Hello Kids
A thaumatrope is a round card with is a design on each side.
10 – Goalie Goal Craft from Crayola
Learn how to make a 3D soccer display.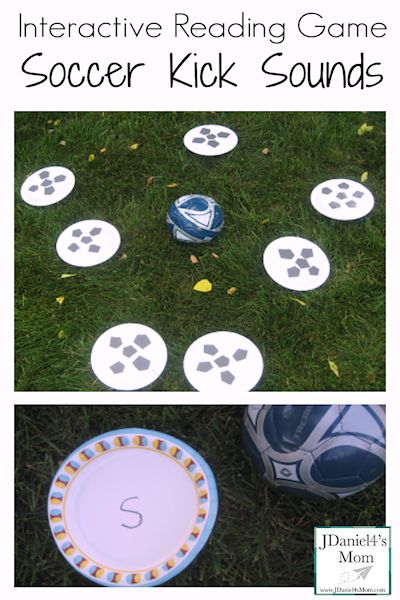 11 – Soccer Kick Sounds Game from JDaniel4's Mom
Make soccer balls using paper plates and then play this game.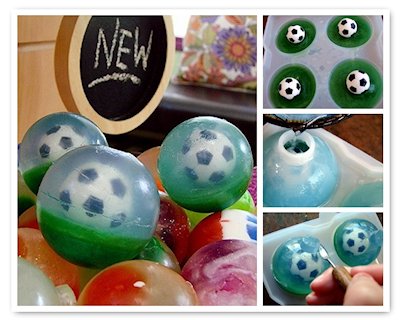 12 – Soccer Ball Sphere Soap from Otion Soap
Learn how to make amazing little balls of soap.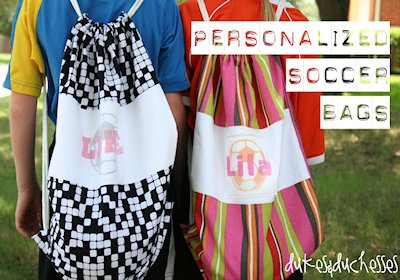 13 – Personalized Soccer Bags from Dukes and Duchesses
Personalized simple draw string bags.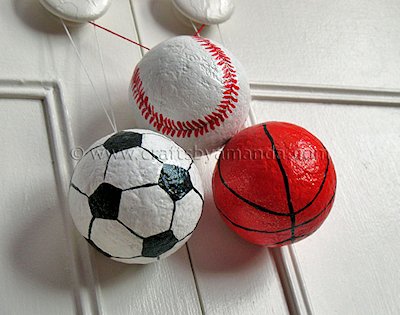 14 – Sports Ball Ornaments from Crafts by Amanda
Turn an ordinary styrofoam ball into a soccer ball.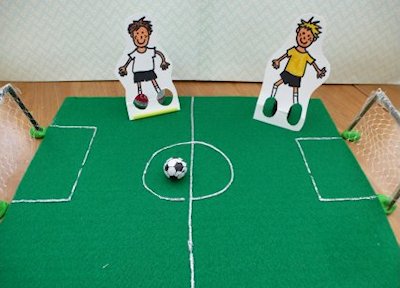 15 – Make Your Own Football (Soccer) Game from Net Mums
Use felt and drinking straws to make a fun soccer game.