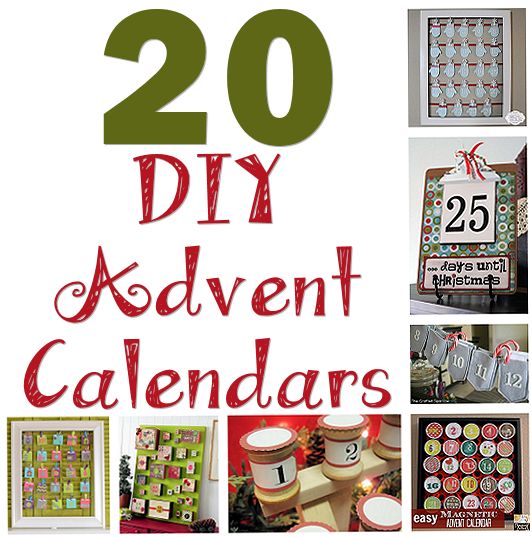 Nothing is harder for most kids, and even some adults, than waiting for Christmas. One way to make it a little bit easier is to make an advent calendar to help count down the days.
For those who may not know what an advent calendar is…¬† The word advent originated from a Latin word meaning 'arrival'. You use an advent calendar to countdown each day until Christmas, usually starting on December 1st. There is generally a special daily treat or surprise involved.
Browse through this collection of DIY advent calendars and I am sure you will find at least one you will want to make for your family.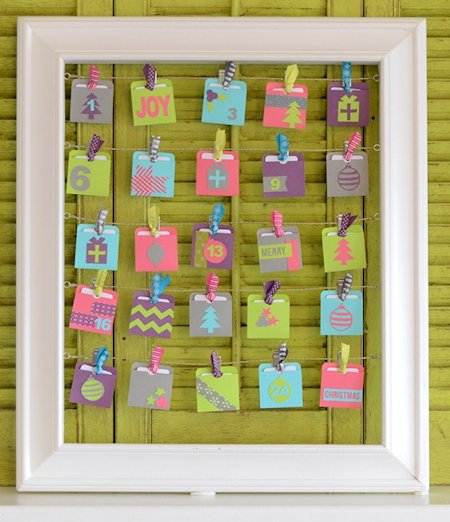 1 – Framed Advent Calendar from Crap I've Made

2 – Banner Advent Tutorial from 30 Handmade Days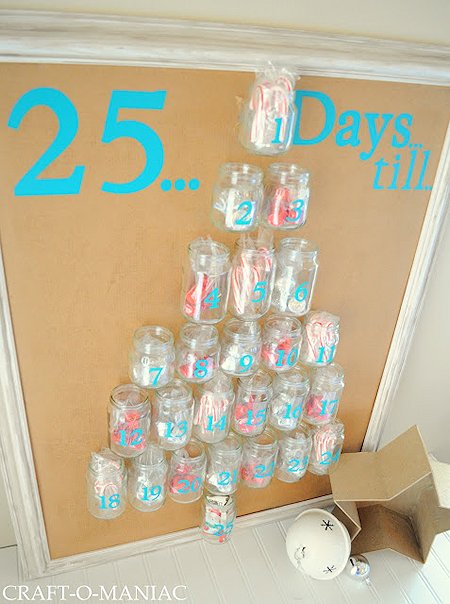 3 – Recycled Baby Food Jar Advent Calendar from Craft-O-Matic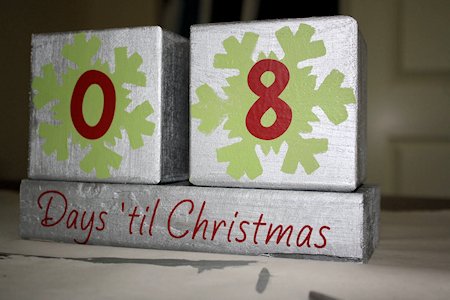 4 – Christmas Countdown Blocks from Dirt Stains and Paint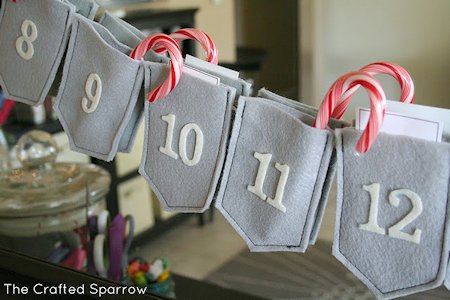 5 – Felt Advent Banner from The Crafted Sparrow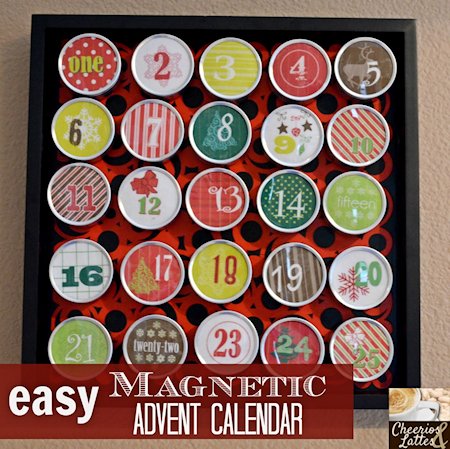 6 – Easy Magnetic Advent Calendar from Cheerios and Lattes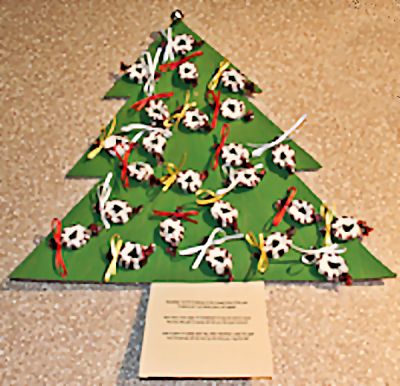 7 – Advent Candy Tree from Family Crafts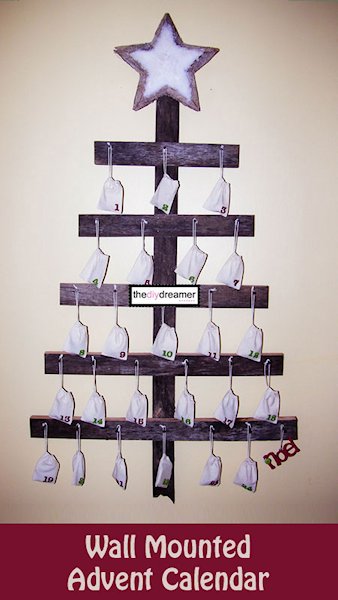 8 – Wall Mounted Advent Calendar from The DIY Dreamer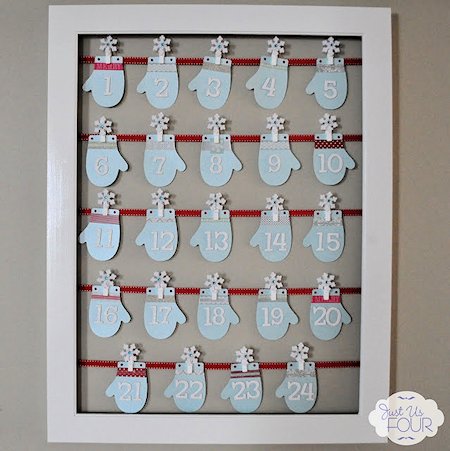 9 – Mittens Advent Calendar from Just Us Four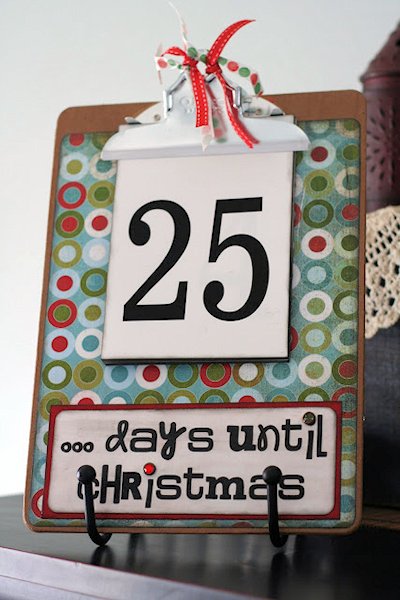 10 – Countdown Clipboard from Eighteen 25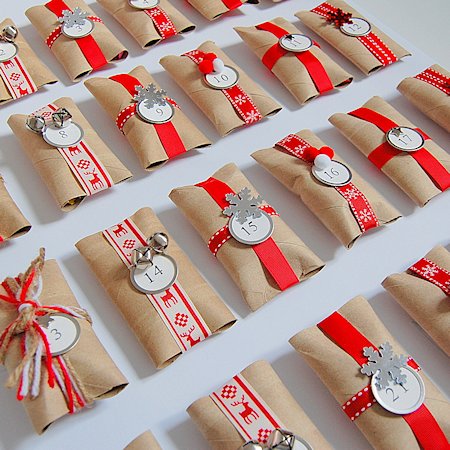 11 – Toilet Paper Roll Advent Calendar from North Story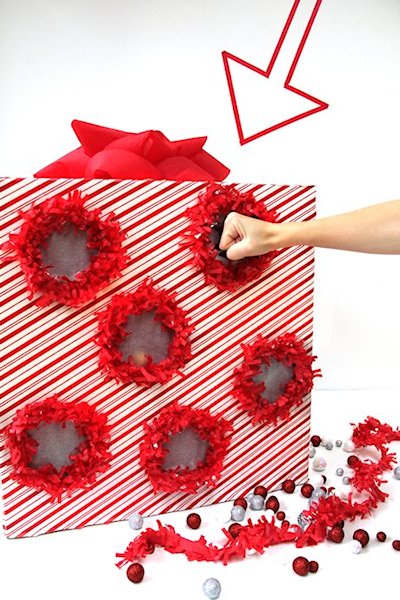 12 – Punch Box Advent Calendar from DIY Studio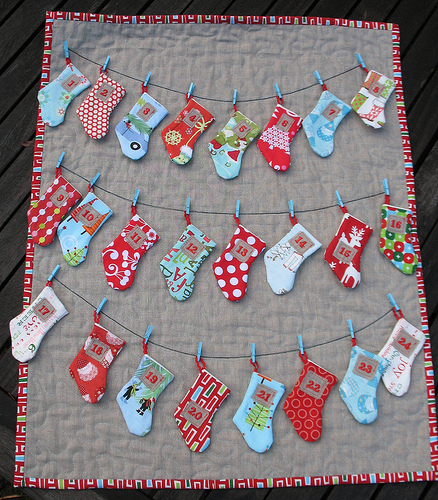 13 – Stocking Advent Calendar from Trillium Design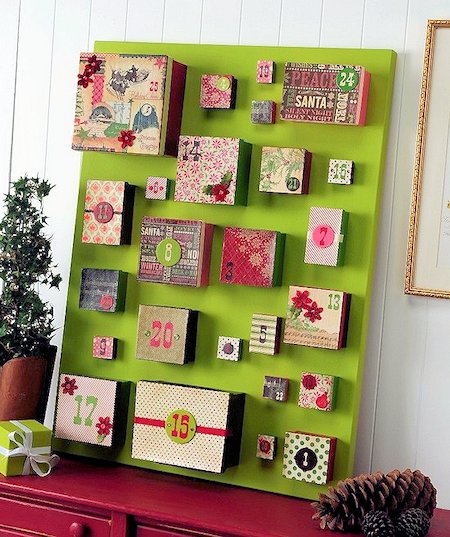 14 – Big Box DIY Advent Calendar from Mod Podge Rocks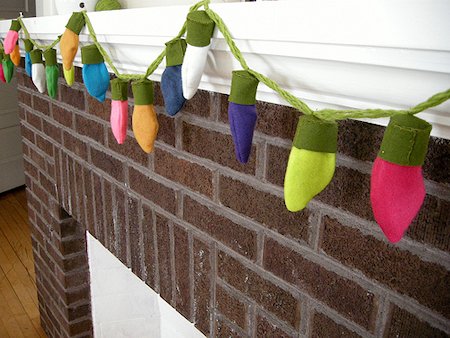 15 – String of Lights Advent Calendar Pattern from Elsie Marley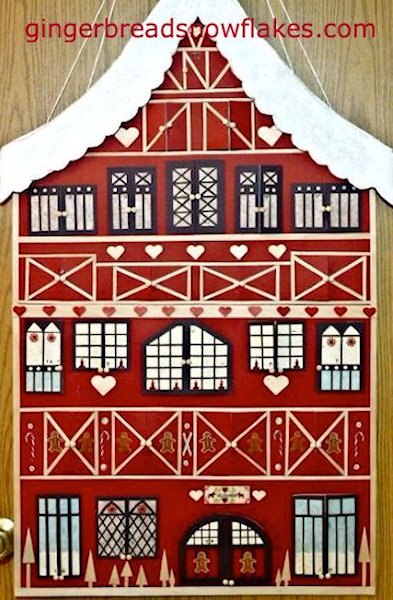 16 – Amazing House Advent Calendar from Gingerbread Snowflakes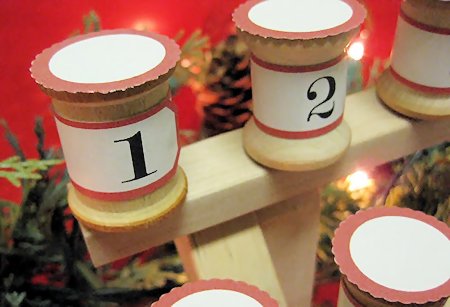 17 – Simple Spool Advent Calendars from Just Something I Made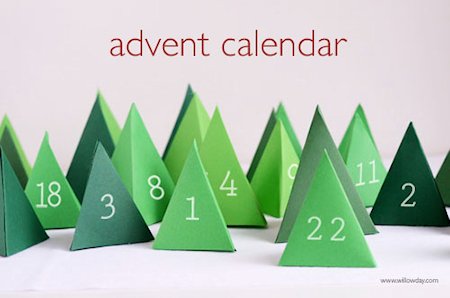 18 – Winter Wonderland Advent Calender from Willowday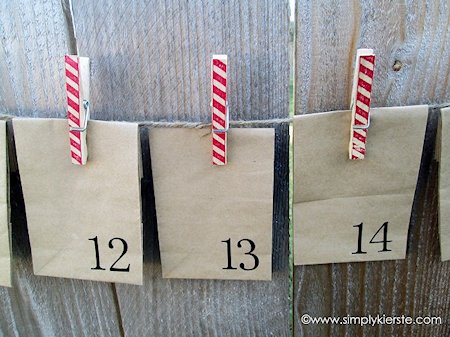 19 – Paper Sack & Clothespin Advent Calendar from Simply Kierste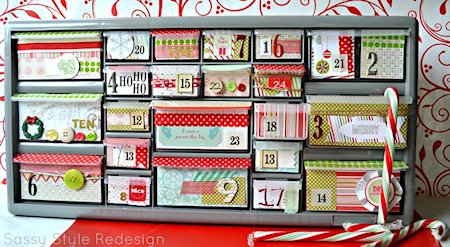 20 – Toolbox Advent Calendar Tutorial from Sassy Style
Make sure you take a little time to visit each tutorial so you can see how fabulous they are! Also make sure you take a moment to comment on each one and tell the creator thanks for sharing their talents.