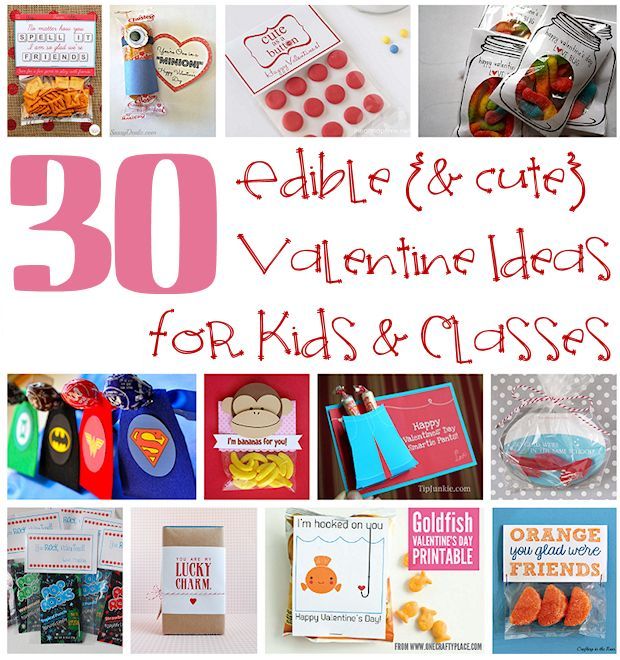 I want to send my grandkids a special treat for valentine's Day. I haven't made up my mind yet about what to send, but I do know I want to personalize the treat — that is what prompted me to start searching for these edible Valentine ideas.
I came across so many amazing ideas that I just had to share them here. Many of these tutorials include a printable template to use. (I also found a bunch of non-edible valentine ideas, but I will share those a different day.) Which one of these are your favorite?  I am still not 100% sure what I will do!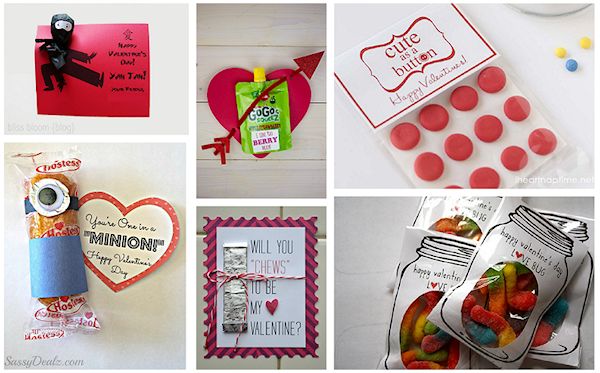 1 – Ninja-Pop Valentine from Bliss Bloom Blog
2 – Despicable Me Minion from Sassy Deals
3 – GoGo Squeez Valentines from The Nerd's Wife
4 – Chews to be Mine Valentine from It Happened Like This
5 – Cute as a Button Valentine from I Heart Nap Time
6 – Mason Jar Love Bug Valentine from The Better Martha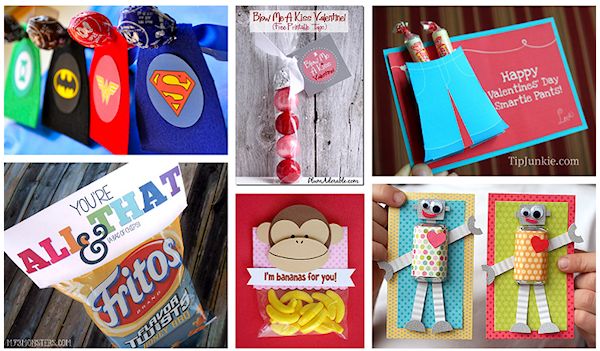 7 – Superhero Valentine from Little Bit Funky
8 – All That and a Bag of Chips Valentine from My 3 Monsters
9 – Blow Me a Kiss Valentine from The Frugal Girls
10 – Bananas for You Valentine from Fiskers
11 – Smartie Pants Valentine from Tip Junkie
12 – Robot Valentine from Lisa Storms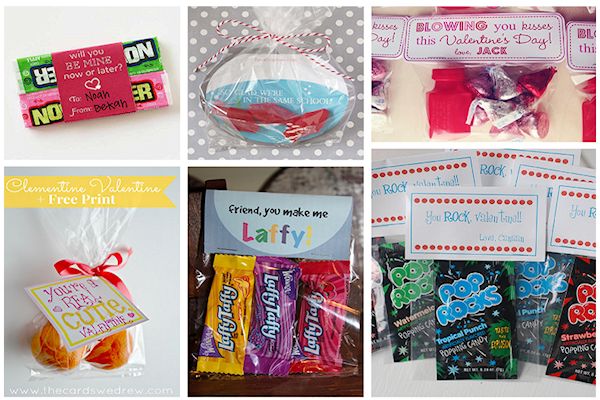 13 – Now and Later Valentine from better Home and Gardens
14 – Clementine Valentine from The Cards We Drew
15 – Swedish Fish Valentine from I Heart Nap Time
16 – Laffy taffy Valentine from Tutto Bella
17 – Blowing You Kisses Valentine from Polka Dots and Puppies
18 – You Rock Valentine from A Small Snippet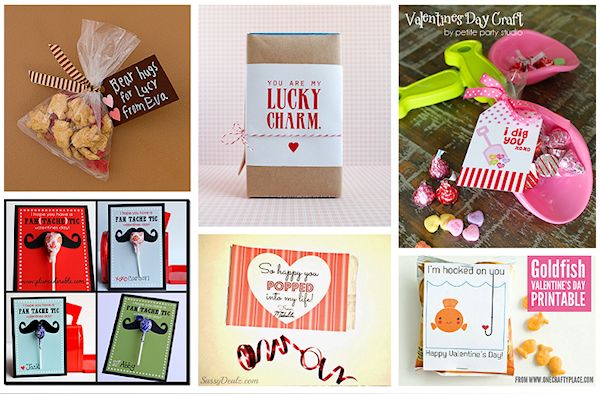 19 – Bear Hugs Valentine from Spoonful
20 – Fan-Tache-Tic Valentine from Plum Adorable
21 – Cereal Valentine from Lily Jane
22 – Popcorn Valentine from Sassy Dealz
23 – I Dig You Valentine from Petite Party Studio
24 – Goldfish Cracker Valentine from One Crafty Place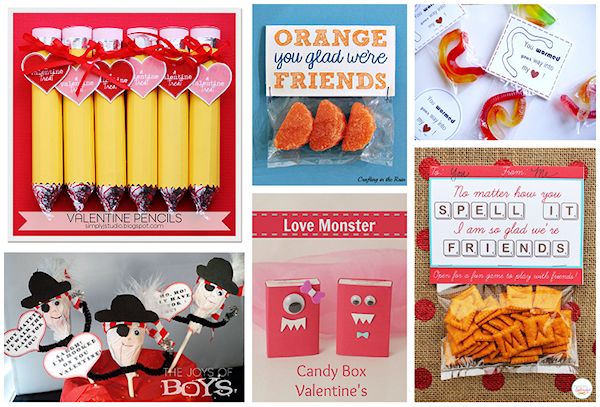 25 – Valentine Rolo Pencils from Simpy J Studio
26 – Pirate Valentine Sucker from The Joys of Boys
27 – Orange You Glad Valentine from Crafting in the Rain
28 – Love Monster Candy Box from Moments with Mandi
29 – Gummy Worm Valentine from C.R.A.F.T.
30 – Edible Scrabble Valentine from Positively Splendid
Will you try making any of these Valentine ideas? Which one do you like the best? Find you know of any fun (and preferably printable Valentine treat ideas, please feel free to comment and share the link!