Stephanie, from Spaceships and Laser Beams, is happy to help everyone plan an Olympic themed party the entire family can enjoy.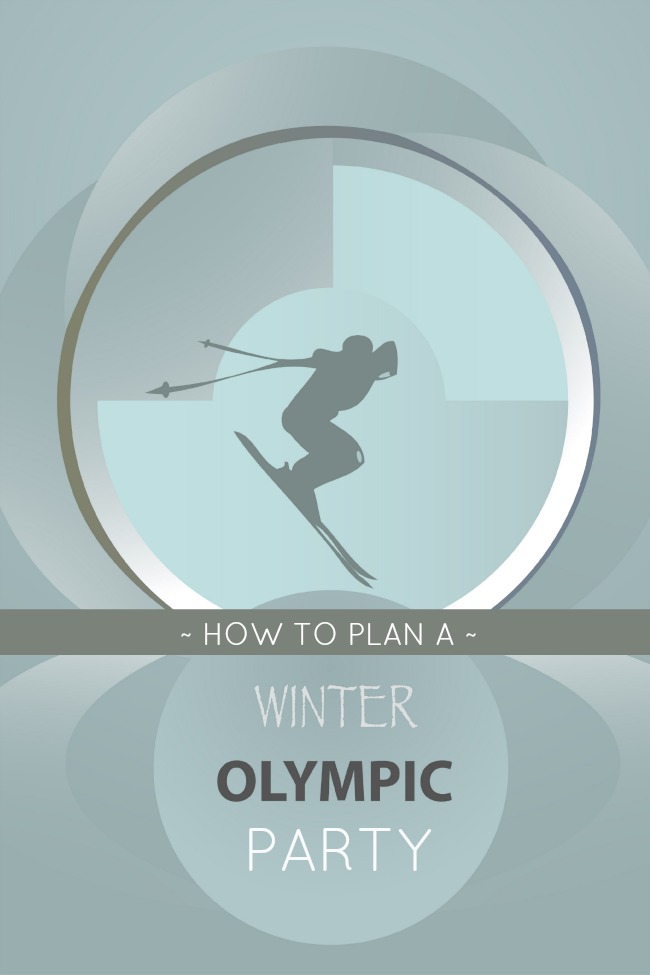 The 2014 Winter Olympics are about to begin! The world will be watching the competition and marveling at the excellence and passion of the athletes. Some of the kids who are watching today will become the dedicated performers of tomorrow. Want to inspire the youngest even more? Host an
Olympic themed party
! On my blog, Spaceships and Laser Beams, we major on party ideas for boys (and non-frilly girls!). I have lots of party inspiration to share with you!
Here are some options for an Olympics themed party:
have recorded highlights of particular events and build your party on that theme; let the kids be the judges and "score" the athletes' performances; see who comes closest to the judges' decisions
plan a few mini outdoor events based on actual Olympic categories in which kids can participate such as cross country skiing or have a sledding event and call it "bobsledding"; end the party with an indoor award ceremony
have a party with your own fantasy events i.e.,: snowman building contest; best built winter bird-feeding station (you provide the pieces such as pine cones, peanut butter, birdseed, fruit, twine, etc. and let the kids improvise); make and roll the largest snowball; snow art (use food color and water in spray bottles); blow bubbles in the cold and see whose is the longest lasting
focus on one event, such as ice skating; go to a skating rink and build your party around that (be sure to check beforehand what the rink rules allow)
a focus on what it takes to "be a winner" which might include a discussion about perseverance, discipline, passion and healthy habits in eating, rest and exercise
for the youngest of children, coloring pages of skaters or skiers would be appropriate; making their own "Olympic" medals to wear and take home adds to their excitement
Once you decide which direction to take your party, be sure to send invitations. Especially at this time of year, a party breaks up the boredom of being inside so much; the anticipation of a party is especially welcomed! Include details so kids dress appropriately. Being the only kid who has to sit inside alone without boots or mittens is no fun!
Decorations can be simple. Of course the colorful Olympic rings can show up everywhere. Repeat the colors in balloons, crepe paper, and table ware, too. Posters that star Olympic athletes make a good backdrop. Skates, skis, and sleds, or miniature versions, add to the atmosphere. You might want to include Olympic mascots in your decorations. This year they are a polar bear, a snow leopard and a snow hare.
A party just isn't a party without treats to eat but an Olympic party lends itself to at least some healthy options! Fruit and veggie trays, green smoothies and nuts can join Olympic ring cookies or cake on the dessert table for the "athletes in training".
Even though the majority of the population will never compete, there is much to be gleaned from watching the spectacle that is the Olympics. Host a party with this theme and everyone will benefit from the healthy competition!
What would be your child's favorite event at an Olympic themed party?
Stephanie Keeping is mom to a boy named Sam, a blogger, and an Etsy-preneur. She celebrates boyish charm at Spaceships and Laser Beams, where she talks about all things boy and birthday party. You can connect with her on Facebook, Google+, Pinterest, Twitter and on Etsy.