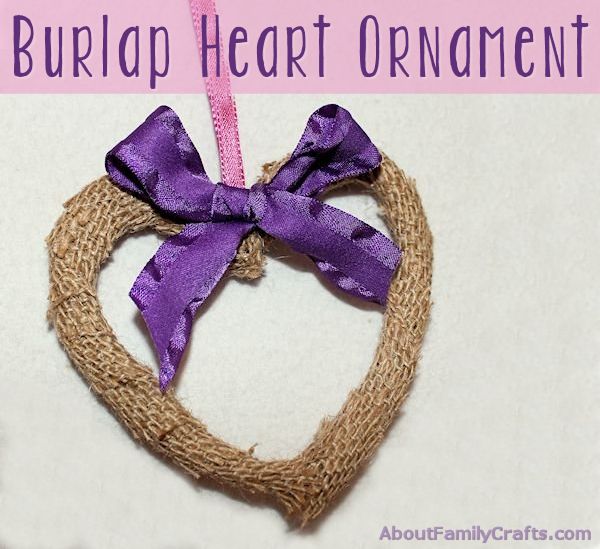 Learn how you can make a burlap heart to hang up or to give to someone special! This simple heart can be made as small or as large as you like. Make a small one to attach to a gift or to include in a Valentine's Day card. You can make a large one to hang on your door to dress it up.
While I used wire to make my heart shape, you can use other items. For example, roll up a piece of paper and fold it into a heart shape. Use masking tape to help the paper hold the heart shape. You could also use a thin strip of cardboard or a large piece of newspaper.
Supplies Needed to Make a Burlap Heart Ornament:
Thick Wire
Burlap
Ribbon
Craft Glue
Tools Needed:
To make my small heart, I cut a piece of 18-guage wire that was about 13-inches long. As I already mentioned, you can make a small one (like mine) or a larger one.
Carefully bend the wire into a heart shape. Twist the two ends together so it will hold its shape. As I already also mentioned, you can use other supplies to form your heart shape.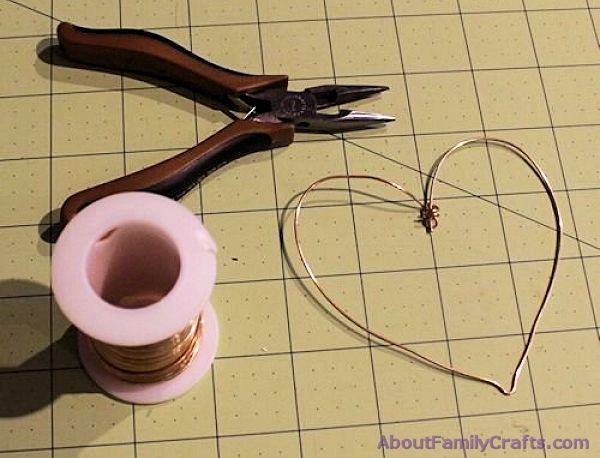 Cut a strip of burlap that is about 1-inch thick. Put a generous amount of glue on one end of the burlap strip. Start at the top, center of the heart and wrap the burlap around the wire at a slight angle — starting with the end of the burlap that has glue on it. You may need to hold the glue end in place for a few minutes.
Cut more strips of burlap if needed. When you finish wrapping the burlap heart, secure the end with a little bit of glue. Don't worry about any strings that are sticking off the burlap.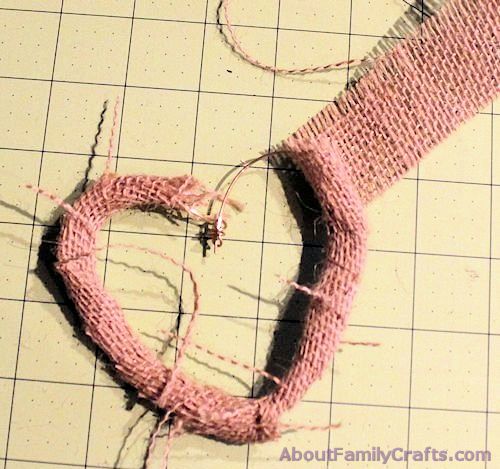 Once the heart is wrapped in burlap and all of the glue is dry, use a pair of sharp scissors to trim off all of the strings.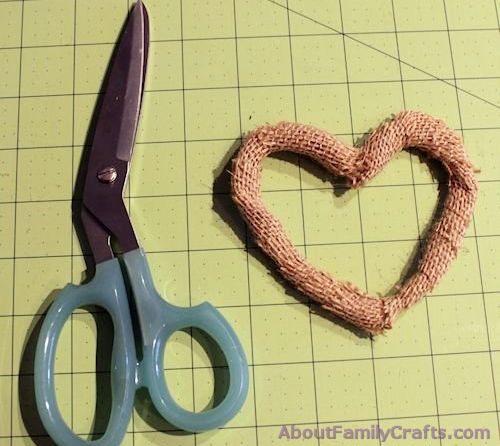 Finally, you need to cut a couple piece of ribbon, one for a bow to glue on the front of the heart and one to use to make a loop to use to hang the heart. How long you need to cut the ribbon depends on how big you ended up making your heart.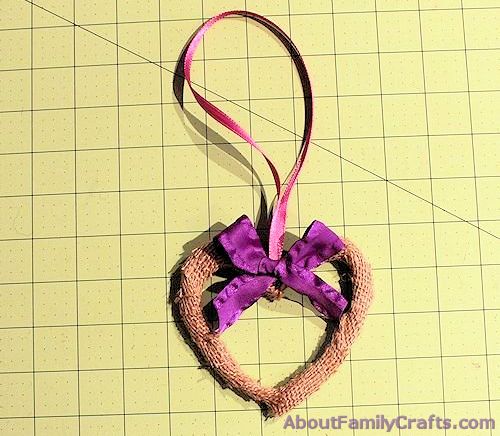 Glue on the bow and the loop and your burlap heart is all done. What will you do with it?