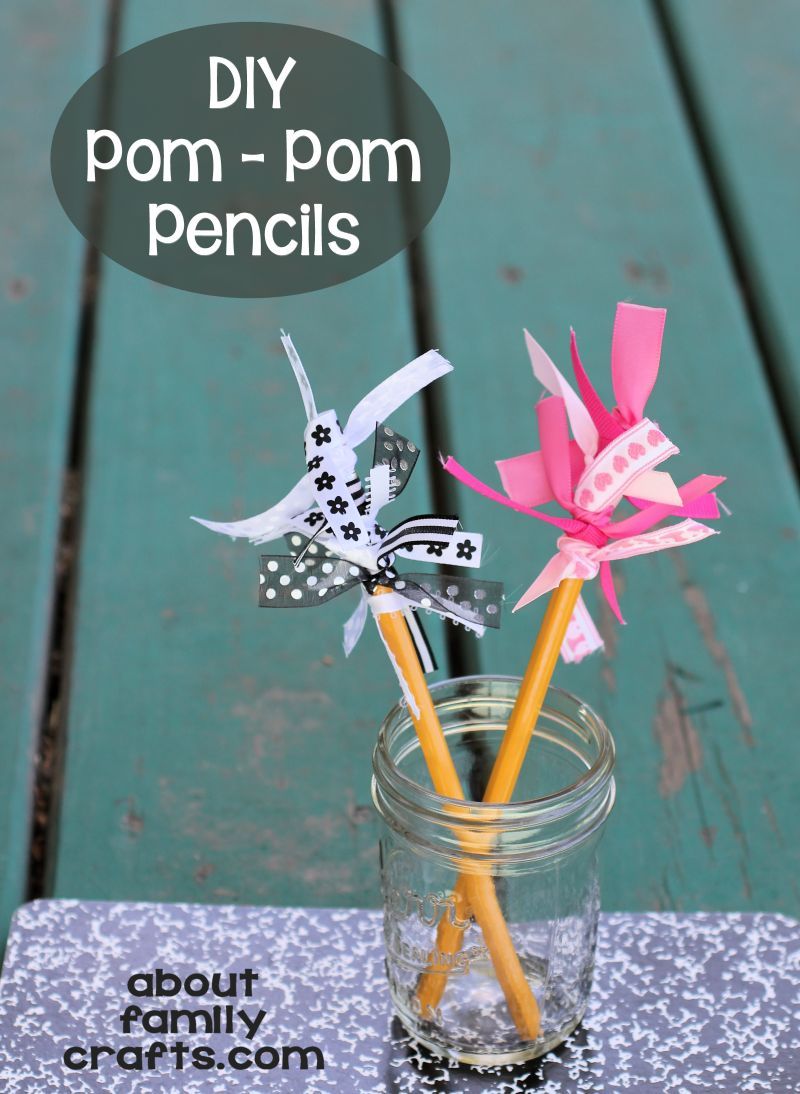 When it comes to making crafts, sometimes simple is better! Recently, I was trying to come up with some simple back-to-school crafts, and that is how I came up with these fun DIY pom-pom pencils!
School spirit and pom-poms simply go together, as do going back to school and #2 pencils, so I figured why not combine them both. These pom-pom pencils are so simple that younger kids can make them, but high schools will also want to join in the crafting. These might even make a good project for a cheer leading squad to make and sell for a fundraiser.
Supplies Needed to Make A Pom-Pom Pencil:
Pencil
Ribbon
Glue optional
Tools Needed:
As I mentioned above a few times, this DIY project is very easy so I didn't even both with step-by-step photos. There are only 2 steps — first you need to cut the ribbon, second you need to tie the ribbon around the pencil!
You will want to cut 10 – 12 pieces of ribbon. These pieces should be about 6- to 8-inches long. Choose ribbon in your school colors to show your school spirit or choose whatever colors you want.
Once you have the ribbon cut, tie them around the end of the pencil, near the eraser. If you want to make sure your tied ribbons stay in place, you can spread a little glue around the end of the pencil (I didn't do this and had no issues with sliding ribbon).
That's it! What color will you make your pom-pom pencils?