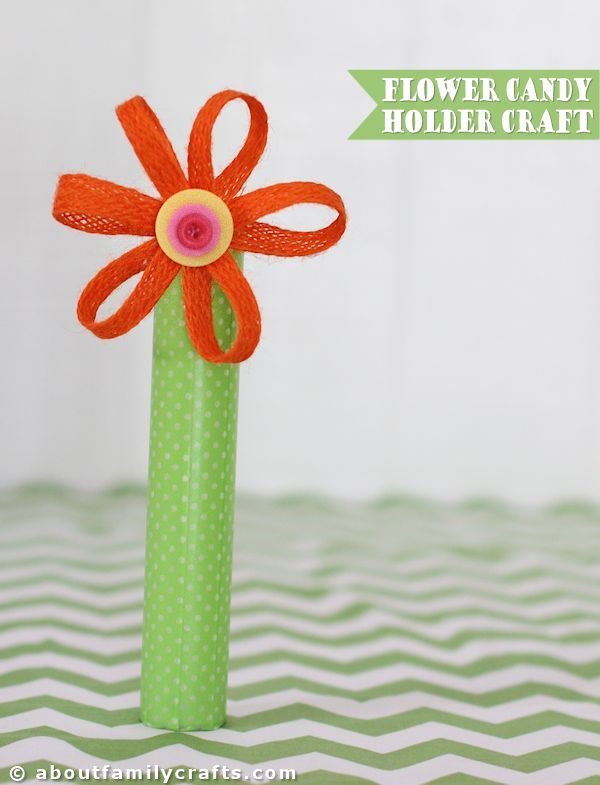 One thing I look forward to the most when spring rolls around is watching the flowers in my garden bloom and grow. While it might still be awhile before I see real flowers bloom, I figured I could make my own blooming beauty.
I recently found this thin, burlap ribbon and I bought it not really knowing what to use it for. I love it when I figure out a project before it gathers dust! I paired that with a few brightly colored buttons and a flower was born.  Glued atop a plastic tube I had leftover from a craft challenge, it makes a perfect candy or gift holder.
Supplies Needed to Make a Flower Candy Holder:
Tools Needed:
You don't need to cut a piece of ribbon before you start experimenting with flower shapes. Simply unroll it from the spool as you need it. Have fun experimenting with different flower sizes and shapes. For my flower, I started out by making a simple figure 8. Place a small dab of hot glue everywhere the ribbon crosses itself.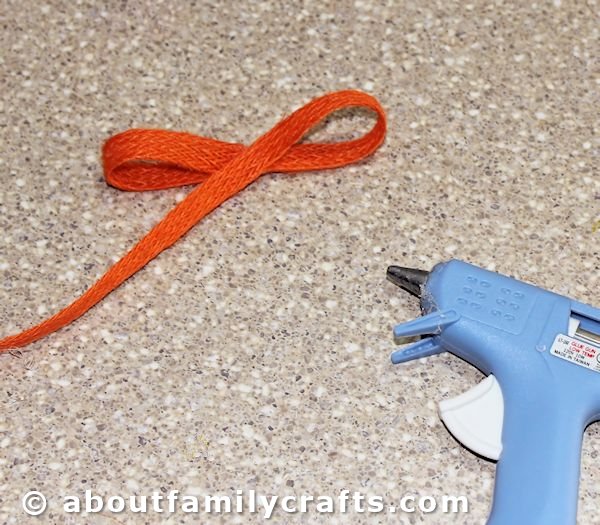 I then continued folding loops of ribbon and overlapping them until you are pleased with the way the flower looks.  When you are done forming your flower, you can then cut the ribbon. As I mentioned before, I used ribbon made out of burlap, but you can use any kind of ribbon you like.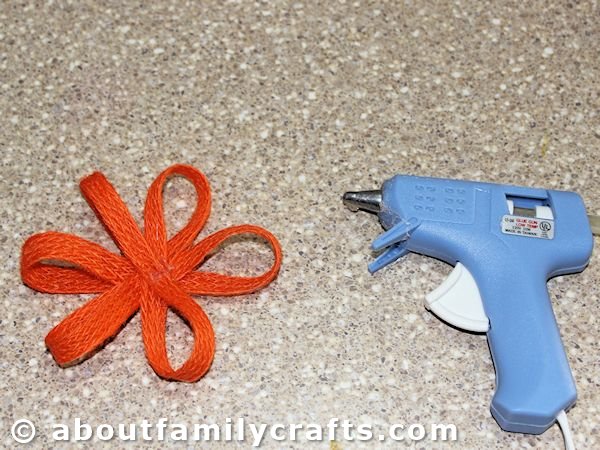 Glue the buttons into the center of the flower. I ended up gluing 3 buttons one on top of the other. I loved the little extra details this added. Set the flower aside while you work on the flower stem.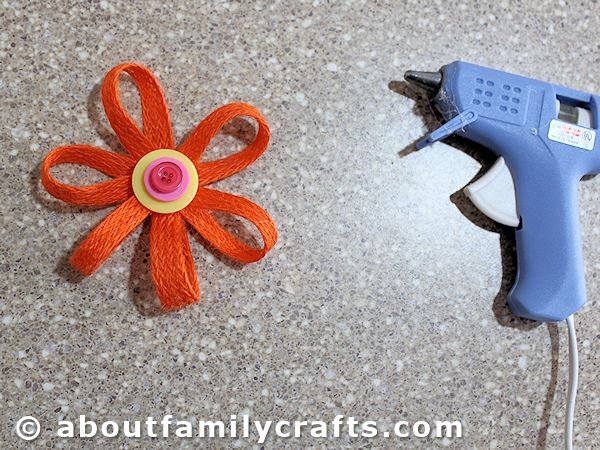 While you could paint the clear tube or cover it with paper, I thought this craft was the perfect excuse to use Washi Tape. It is such a fun medium to work with and it seems like I can never find enough excuses. If you have a hard time finding plastic tubes (I found them at a large craft store), use any tall, thin item you can find or you could even make a tube using thin cardboard (like from a cereal box) and masking tape.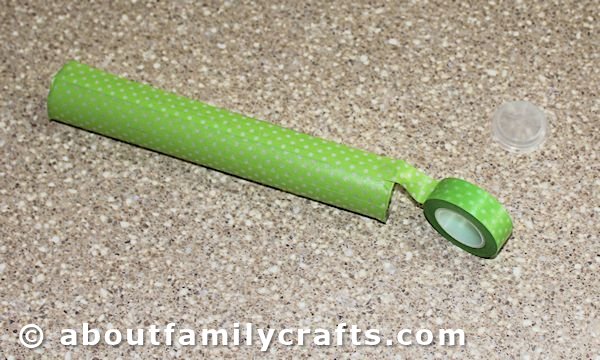 Once your flower stem is covered with Washi Tape, use the hot glue gun to attach the flower near the top of the tube. Make sure you do not accidentally glue the lid of the container.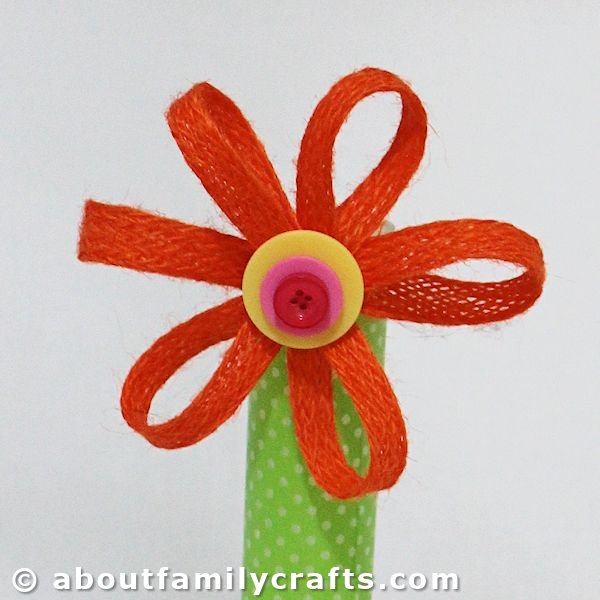 Now you can fill your flower with sweet treats and give it to someone special. This flower can be presented to someone special in honor of spring or even as an Easter gift. It would also make a fun gift to give to a special gal for Mother's Day!
Disclosure: As noted above, this post contains an affiliate link. See my disclosure policy for details.