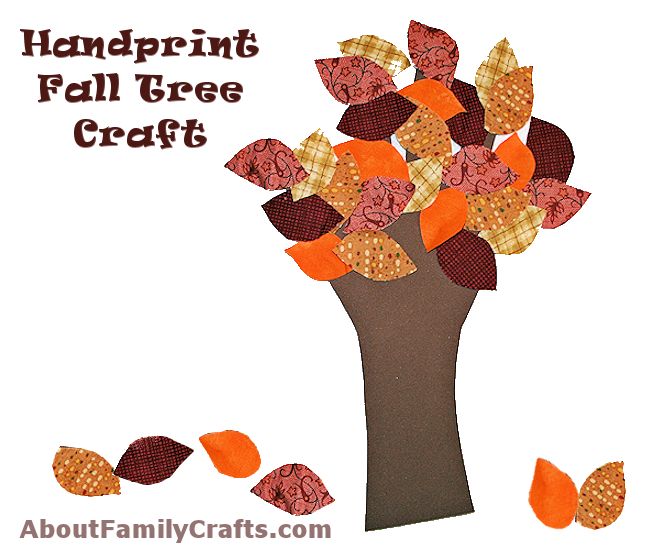 I was recently sorting through my fabric and several autumn colored pieces caught my eye. I was trying to figure out something fast and easy I could make using them. I wanted it to be something the entire family can make and something I could hang up and see daily. That is why I came up with this fast and easy handprint fall tree craft.
One of the best things about this craft project is it is very versatile, while I used craft foam and fabric for my tree and leaves, you could easily use whatever supplies you have on hand. The tree trunk can be made using brown construction paper, cardstock, felt, or even a piece cut from a paper bag or cardboard. The leaves can be made using colorful scrapbook paper, felt, magazine pages, or even real leaves.
Supplies Needed to Make a Handprint Fall Tree Craft:
Brown Craft Foam
Fabric Scraps (reds, oranges, yellows, golds)
Fusible Interfacing (optional)
Craft Glue
Tools Needed:
Pen
Scissors
Iron (If you use interfacing)
The first thing you need to do is make the tree's trunk. Lay your piece of brown craft foam on your work surface. Have your child lay their hand and forearm on the craft foam and trace around it. Carefully cut out the hand and arm. The forearm will be the tree trunk and the fingers are the tree's branches.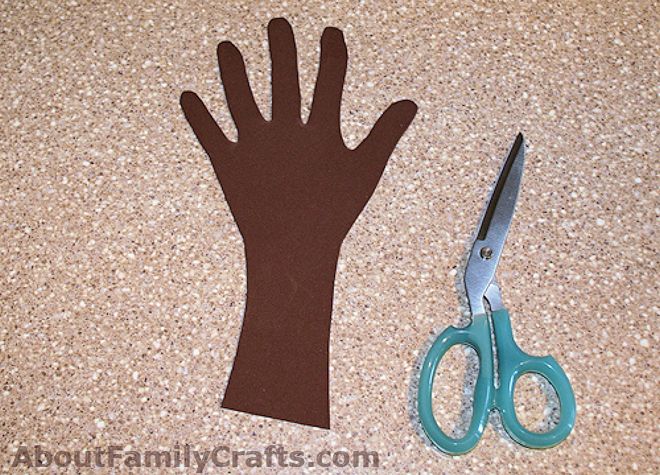 Now you can cut out the leaves. You can do like I did and cut simple leave shapes out of the fabric, or you can go fancy and try making different shaped leaves (oak, maple, etc). BUT WAIT!
I initially just cut the leaves out of fabric and then regretted it. The fabric was so flimsy I didn't like the way it sat when I glued it onto the tree trunk. I would highly suggest ironing the scrap pieces onto fusible interfacing and then cut out the leaf shapes. Not only will this method make the leaves easier to glue onto the tree, it will also be easier to cut the leave shapes out.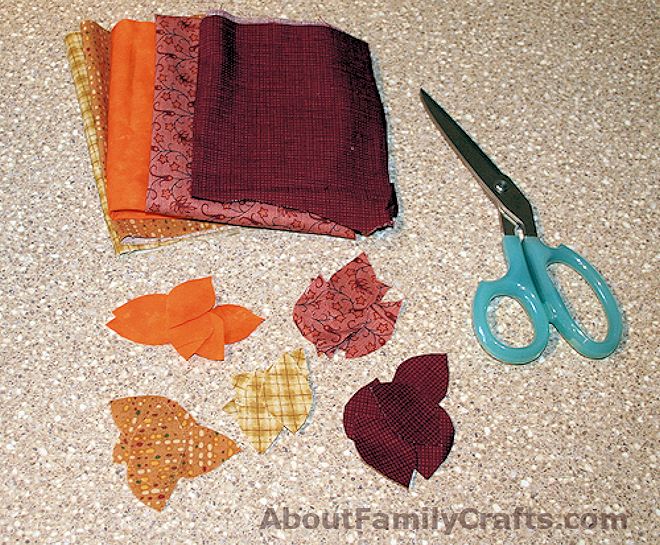 Now all you have left to do is glue the leaves onto the tree. I just dabbed several dots of glue all over the branches and then stuck leaves to all of them. Once you are happy with the way the leaves look, let the glue dry and then you can hang it up!