What are your plans this weekend? Will you be crafting at all?
Lately, I have been so busy with other things, I have not been able to spend much time in my craft room. I know I just need to make some time soon, mainly just because crafting really is like therapy to me.
This crafting quote is my motivation for this weekend… I am going to make a point of crafting this weekend and vow to at least do a little work on one of the many projects on my to-do list.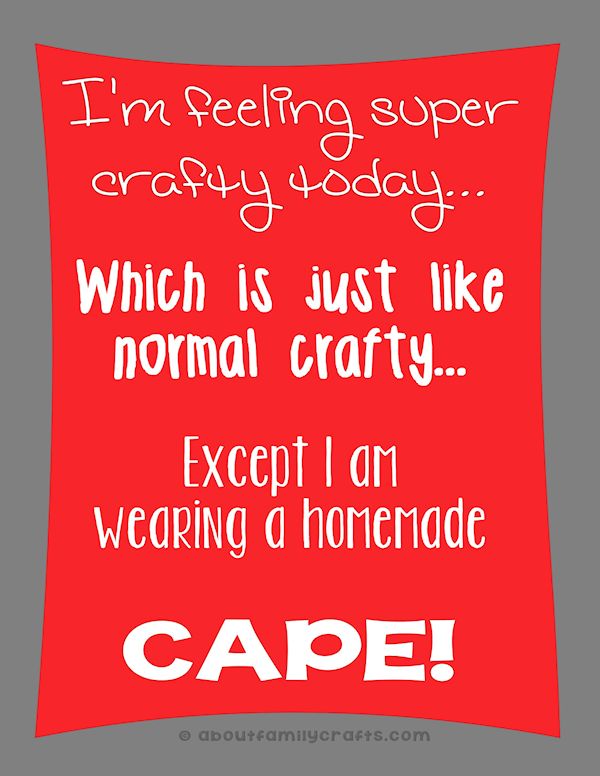 Download:
| PDF | JPG |
You can download this craft quote sign and use it for inspiration too. Choose from either the PDF or JPG version linked to below and print away! Make sure you PIN IT too so you can easily find it later! (The quote sign shown here is the pinnable version, to download the printable version — a little higher quality, right click on the JPG or PDF link below the image and save it to your computer.)
What do you think of it? If you had a crafting cape, what color would it be? Mine would be purple with polka dots and lots of glitter!