When I asked all of you what I should create out of an empty pill bottle, I got quite a few great responses.  Thanks to everyone who took the time to email me or post your ideas on the Family Crafts Facebook page.  I figured at this time of year a flower was a good choice (a suggestion from a visitor named Sandy). What do you think of my flower?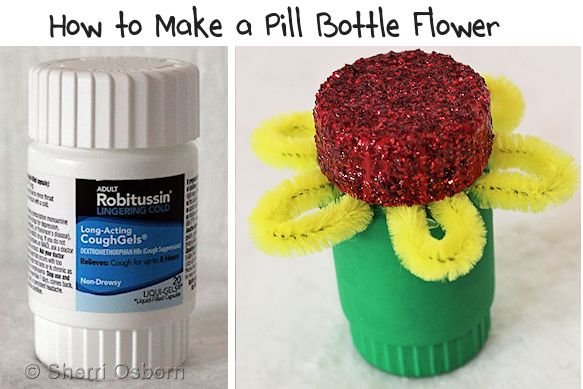 Not only does this flower make a cute decoration, you can actually open it up and hide a special treat inside it.  It would also make a great gift for any special gal you know.  If you want to make a similar flower, you can follow these directions. You can easily modify them to suit any container that has a lid.
Supplies You Need:
Empty Bottle with a Lid
Acrylic Paint
Chenille Stem
Hot Glue Sticks
Craft Glue
Glitter
 Tools You Need:
Paint Brush
Scissors or Wire Cutter
Hot Glue Gun
Before you do anything, you should make sure your bottle and lid are clean and dry.  The bottle will be the flower's stem, so paint it green. The lid will be the center of the flower so choose your color with that in mind. You will want to also keep the color of your glitter in mind.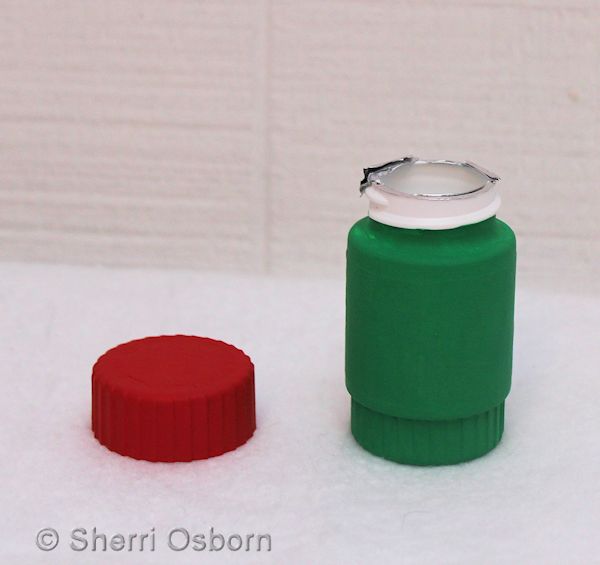 Cut the chenille stem into six equal pieces.   Bend each piece so it looks like a letter "U".  Make sure the paint is completely dry before you add the petals.  Use the hot glue gun and glue stick to attach the ends of each chenille stem piece to the top of the bottle.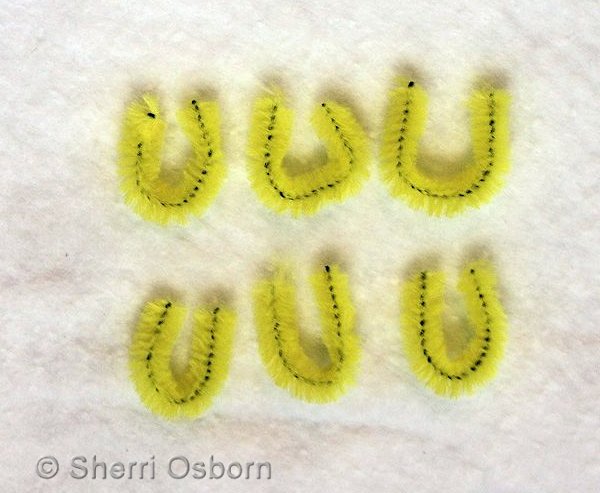 Glue them just under the threads for the lid. You will want to test to make sure the lid can still fit onto the jar.  Once I had all of my petal pieces hot glued on, I also used a little bit of craft glue around the ends. I do this only because sometimes hot glue doesn't give you a reliable bond.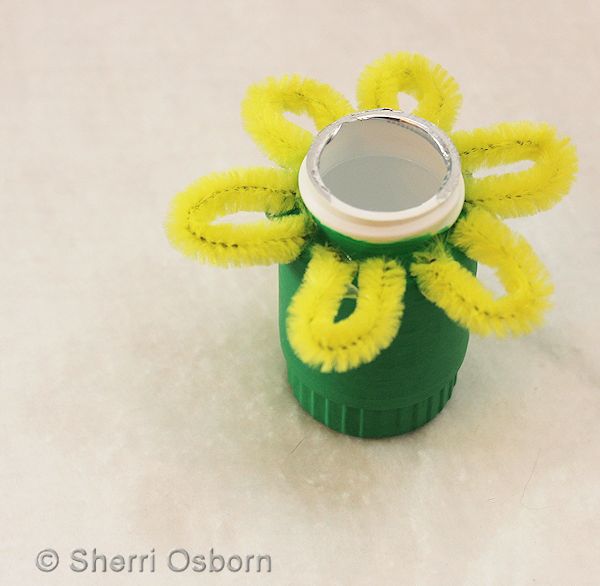 Brush the painted lid with a thin layer of glue.  Set it on a piece of paper and sprinkle it with the glitter.  Be generous with the glitter.  Let it sit while the paint dries and then shake off any extra glitter (you can then dump the extra glitter on the paper back into the container). Now, paint a thin layer of glue over the glitter.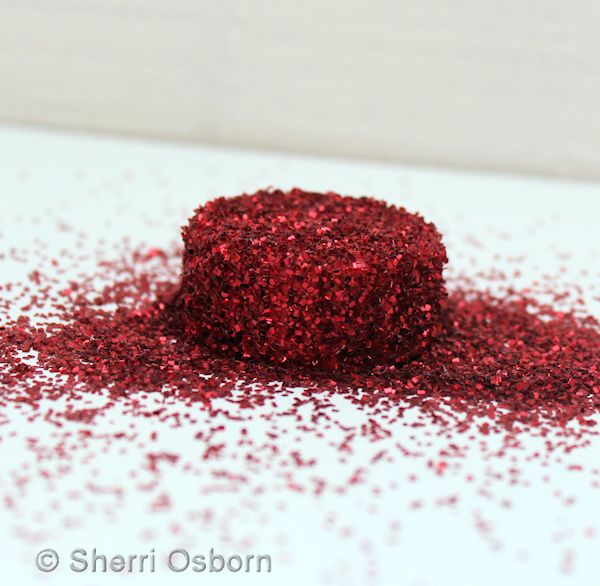 Once the glue is all dry, you can put your lid onto the bottle and your amazing bottle recycling project is done.  You can make several of them using different sizes and shapes of bottles.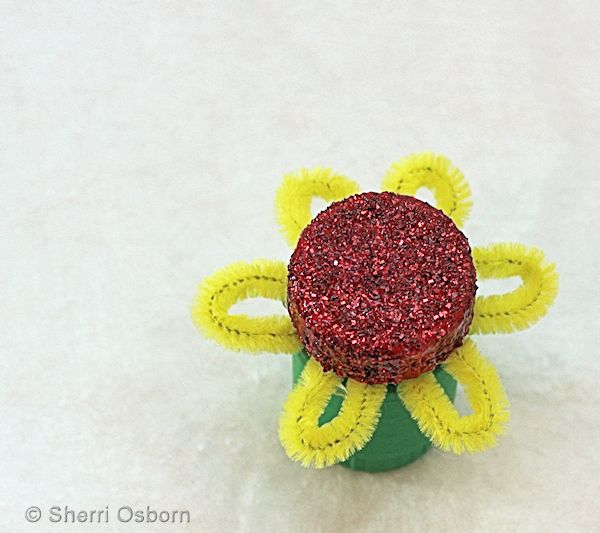 Of course, if you end up making your own bottles make sure you snap a picture and share it!