Not too long ago, I was contacted by QVC via my Craft Gossip blog (Did you know I run the Lesson Plans blog over at Craft Gossip?)… They were looking for bloggers to create fun and creative back-to-school projects using a set of 4 mason jar tumblers. I jumped on the challenge and came up with a couple of designs for a teach survival kit gift.
The first thing I thought of, as clique as it might be, was an apple. I grabbed some paint and set about trying to make the mason jar look like an apple. I even made the tumbler handle look like a happy, little worm. I added a few leaves and this is what I ended up with…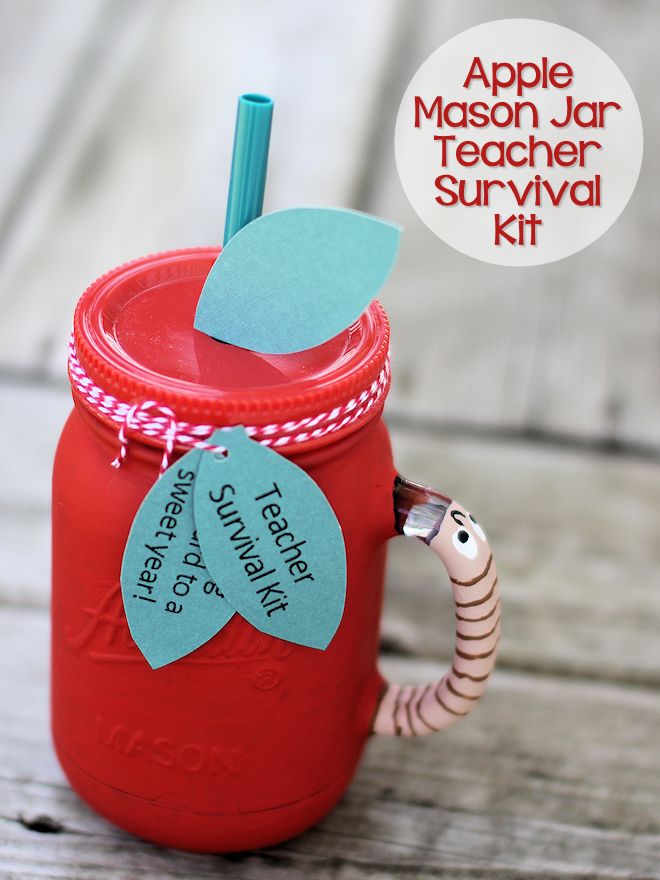 I had so much fun with this idea, I didn't want to stop there. I grabbed another of the mason jar tumblers and worked on making it look like a flower…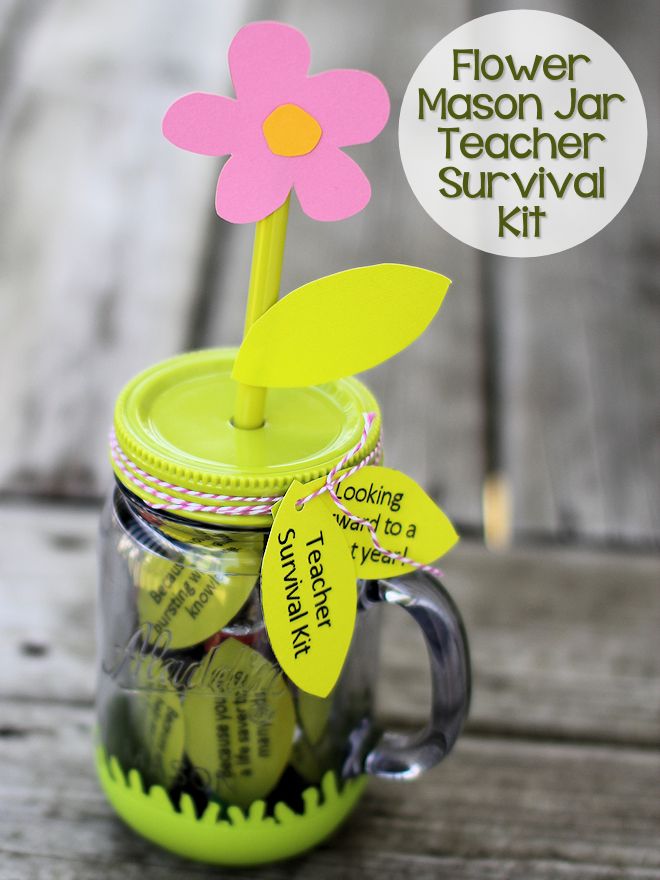 Once these were created, I set about trying to figure out what to put in them. I figured treats are a welcomed gift by almost everyone so I set about trying to come up with a list of ideas and what sort of sayings I could put with them.
Here is what I came up with:
Snickers Candy Bar – "To help you remember to snicker and keep things fun when possible."
York Peppermint Patty – "Because you are worth a mint to your students and parents!"
Starburst Candy – "Because you are bursting with valuable knowledge."
Fast Break Candy Bar – "For those moments when you just need to take a little break."
Milky Way Candy Bar – "Because you try to help each child be the brightest star in the galaxy."
Mounds Candy Bar – "For the mounds of knowledge you share with your students."
100 Grand Candy Bar – "To remind you how much you are worth to everyone!"
Lemonade Packet – "To remind you that when you are given lemons, to make lemonade."
Lifesavers Roll – "Because you are a life saver to so many kids."
Smarties Candies – "Because you make each child a smartie!"
I printed these onto paper leaves and attached them to each treat. I was so excited with how these turned out, I wanted to share them here… If you would like detailed directions for each one, visit this tutorial: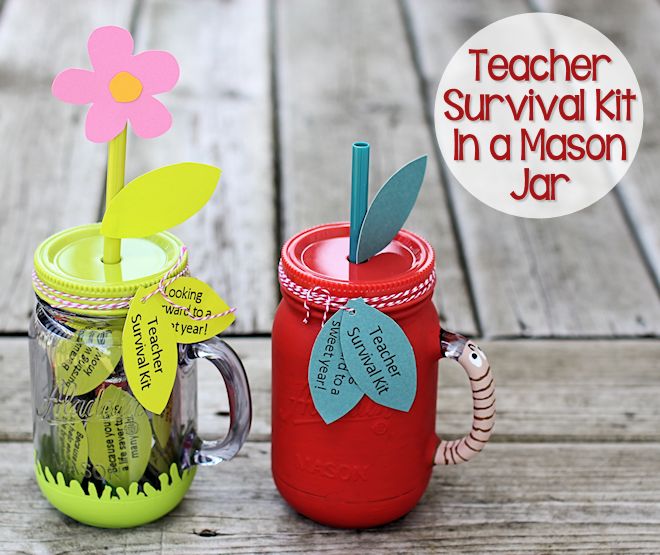 Please visit the link above and leave me your feedback! If you want to make these for yourself, you can even follow the link I provide to buy the exact same set of mason jar tumblers I used. I also provide a template for the leaves and sayings. I hope you have as much fun making these as I did.