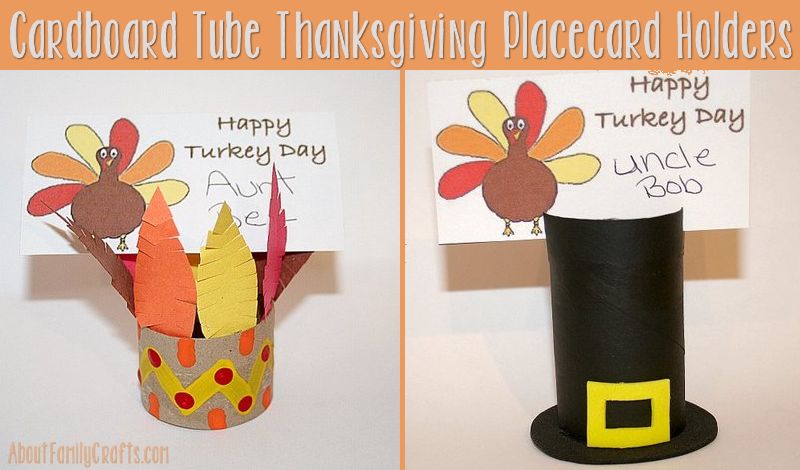 If you are looking for a fast and creative way to personalize your Thanksgiving table, gather the kids together and have them make these cardboard tube Thanksgiving place card holders. You can stick with one style or use them both.
Print out the place card template I provide or make your own. Write a dinner guest's name on each card and set it on the place card holder — along with the name, you can also write a special message to (or about) each guest. Instead of writing people's names on them, you can have everyone write something they are thankful for on a card.
Supplies Needed to Make Thanksgiving Place Card Holders:
Cardboard toilet paper rolls
Paint
Construction paper
Craft foam
Craft glue
White cardstock
Tools Needed:
One toilet paper roll will make two place card holders — a headband and a pilgrim hat. You will want to cut a piece from the toilet paper roll that is about and inch tall. You will use that piece to make the headband and the other piece to make the pilgrim hat.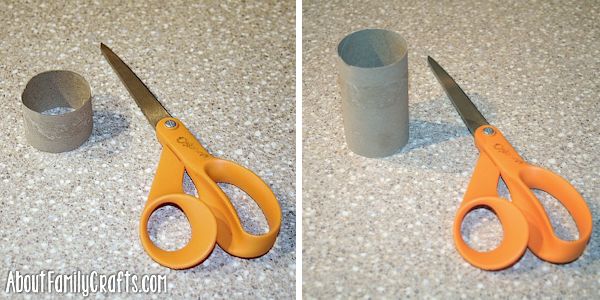 Grab some paint and get to work decorating your place card holders. While a traditional pilgrim hat in just black, feel free to take some creative liberties with them. If you prefer to keep the pilgrim hat more traditional, you can let your creativity show when you paint the headband.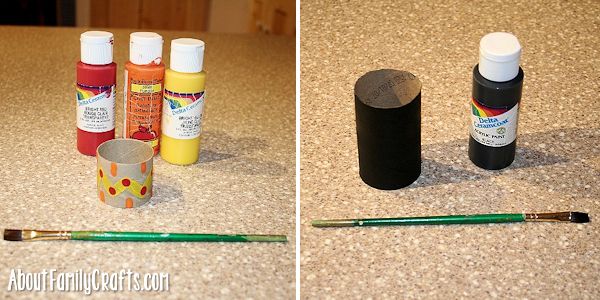 Cut several feather shapes out of different colors of construction paper. Cut the edges so they are fringed. Glue the feathers inside the top edge of the headband. I used 4 different colors of construction paper to make my feathers. I fit 8 feathers around the top of the headband. Your results can vary.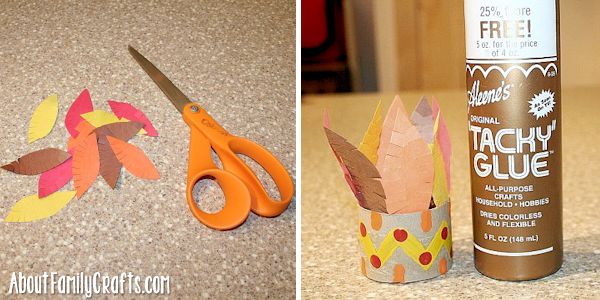 You will use black and yellow craft foam to cut out the hat brim and buckle. The easiest way to make the brim is to use a pen and trace around the cardboard tube on the black craft foam. Cut out the circle, staying about a half an inch out from the drawn line. To make the buckle, cut out a yellow rectangle that was about 3/4″ tall. Cut a smaller circle out of the middle of that. If you prefer, you can use construction paper instead of craft foam.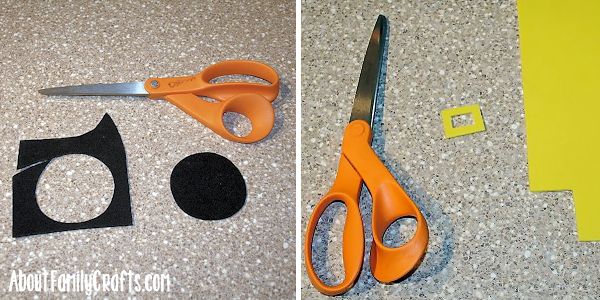 Glue the brim on the bottom of the cardboard tube. Glue the buckle to the side of the pilgrim hat. Use the scissors to cut 2 slits on the top edge of the hat. The slits should be directly across from each other, on either side of the buckle.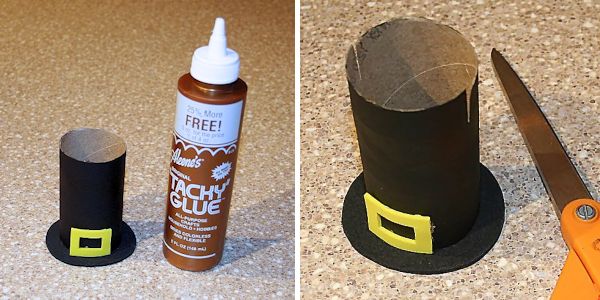 If you want to use the place card I designed, featuring a cute turkey, simply saveĀ  and print the JPG file below. Print out one of these place cards for each place card holder.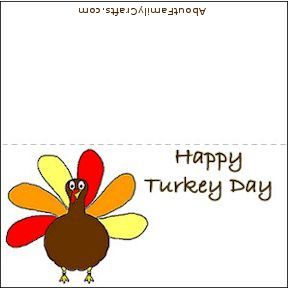 After you have printed and cut out the place cards, all that is left to do is write the guest's names on them and slip them into the cardboard tube place card holders!