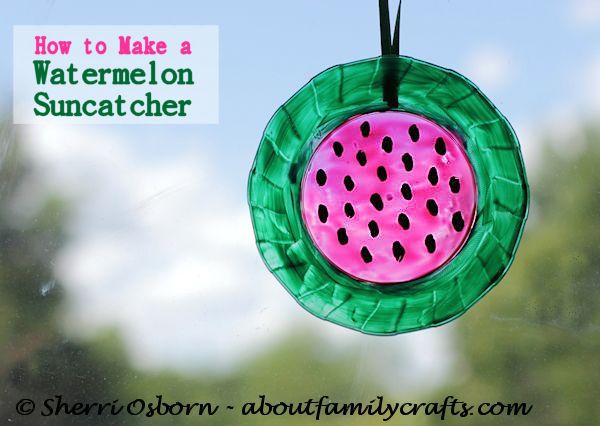 Okay, so I know many of you are focused on getting everything ready for your kids to go back to school right now, but I also know that many of you hate to see summer go. You can make one of these watermelon sun catchers, hang it up in your window, and enjoy a little bit of summer well into the cooler months. This is a fast and easy project everyone will enjoy making them.
Supplies You Need:
Clear Plastic Plate
Red and Green Glass Paint
Black Dimensional Paint
Ribbon
Glue
Tools You Need: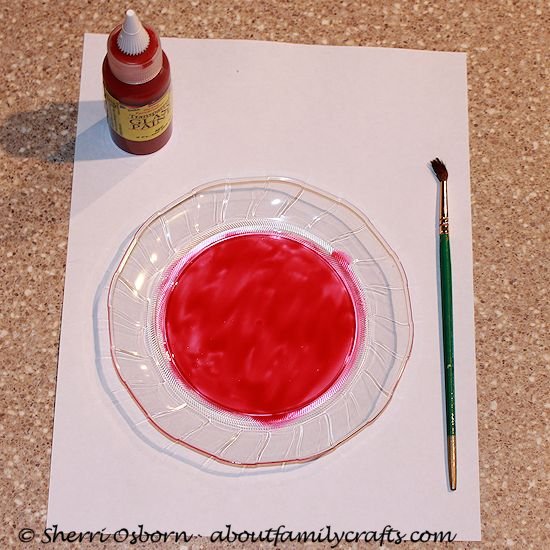 Make sure your plate is clean and dry. Use the red paint glass to paint the inside of the plate. Let the paint dry.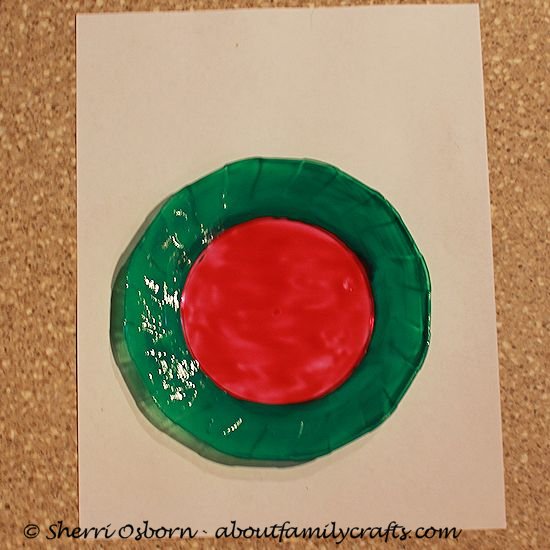 Paint around the entire edge of the plate using green paint. Let the green paint dry completely.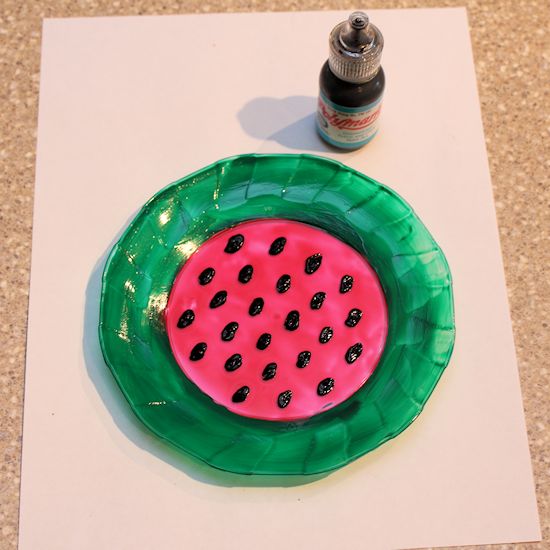 Use black dimensional paint to make several watermelon seeds on the red part of the plastic plate. Set the plate aside and let it dry. It may take several hours for the dimensional paint to dry.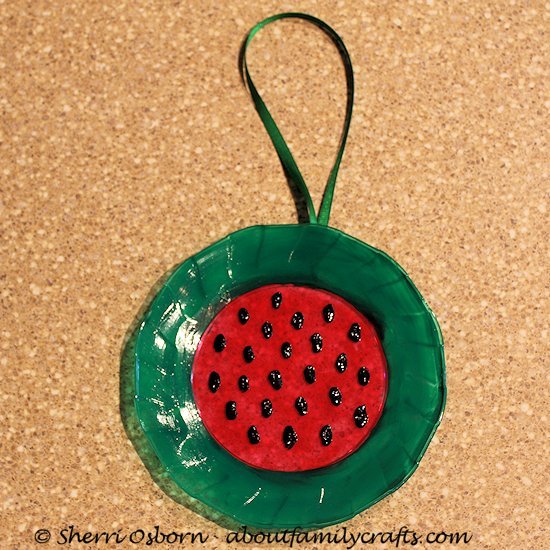 Cut a piece of ribbon about 12-inches long. Fold it in half and hold the two ends together. Glue the ends of the ribbon to the back of the plate. Your watermelon sun catcher is now ready to hang up.