Every once in awhile I have to clean out the cupboard in my kitchen that holds all of my plastic containers. Mainly I have to organize it to match containers with lids and make sure there are no orphans. One thing I always have plenty of are recycled plastic bowls and tubs.
My husband absolutely hates that I save these. I have a couple of different reasons for keeping them. One is because they are handy when I want to send leftovers home with my kids. I also like to have some on hand in case I think of a cool craft to make using them.
One container I always have plnty of are margarine tubs (My husband is hooked on I Can't Bellieve It's Not Butter). I was in the mood to start a new craft challenge so I thought these bowls would be the perfect item to challenge myself with.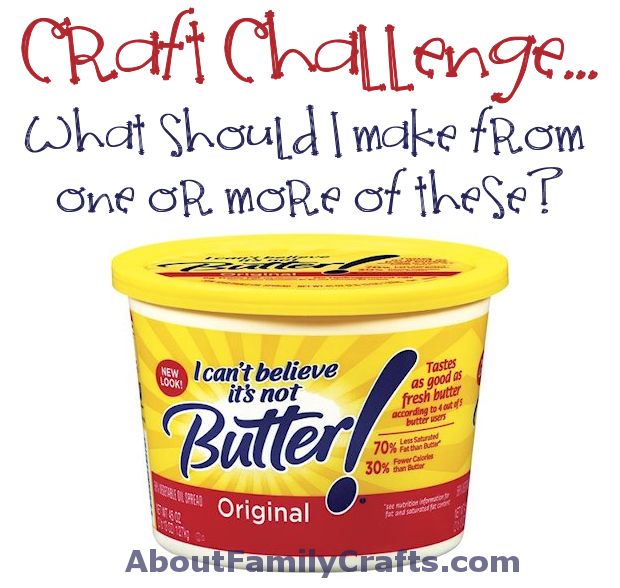 So, what do you think I should make using one or more of these tubs? Most do still have lids so they can be part of the project too (or not).
Here is what I have come up with so far:
Please take a moment and challenge me to make something specific. Just simply use the comments feature below.