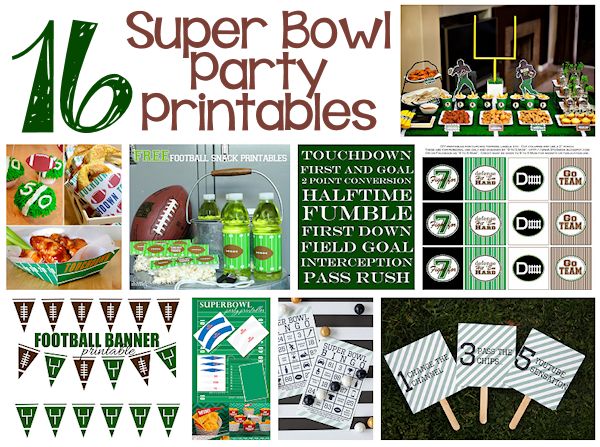 Super Bowl parties are supposed to be about the big game, but for many of use who don't have a team playing, the game isn't always the most important thing. A lot of the time it is more about the spending time with friends and eating amazing football food.
Of course, if you are hosting a Super Bowl party, besides planning the perfect menu, you will want to create a festive atmosphere. You can easily but streamers and other decorations, but why waste money when you can make some easy football crafts and use some of the free printable Super Bowl party printables I found.
You can download and print out decorations, party supplies, and even games your guests can play.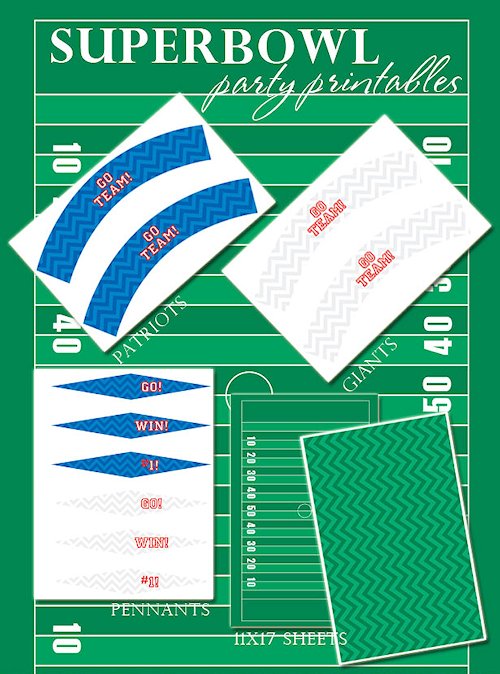 1 – Free Super Bowl Party Printable Set from The Celebration Shoppe
These were supposedly created to represent the teams in last year's super bowl, but they are generic enough that they could be used for any teams.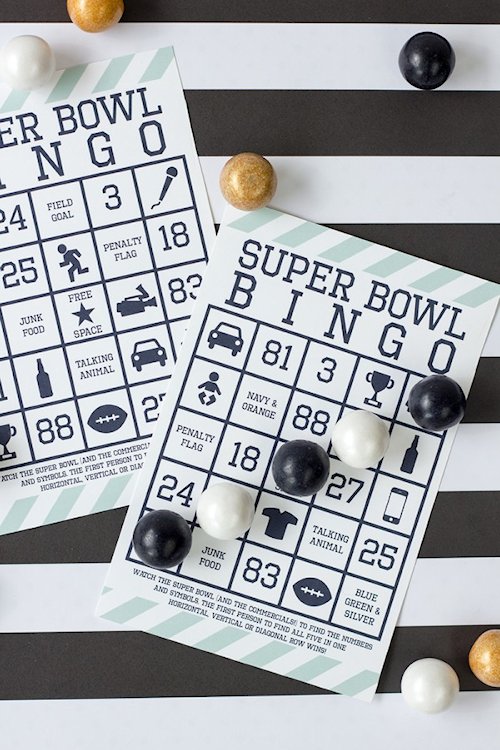 2 – Printable Super Bowl Bingo from DIY Studio
Watch the game and the commercials to find all the items you need to cover on this Bingo board.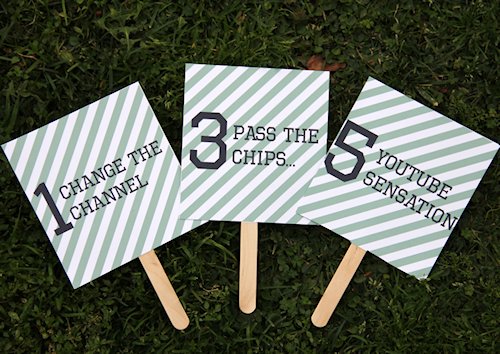 3 – Rate the Super Bowl Commercials Signs from DIY Studio
I love the ideas of these signs — they are such a fun way to participate while watching the commercials.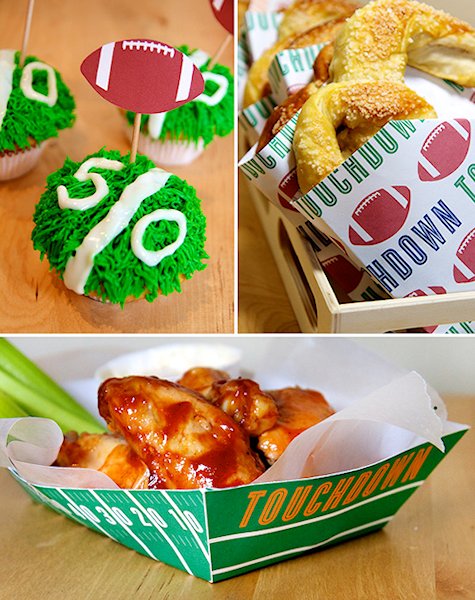 4 – Football Party Printables from Hostess With the Mostess
A nice selection of printables including popcorn boxes, cupcake toppers, beverage labels, snack baskets, and pretzel bags.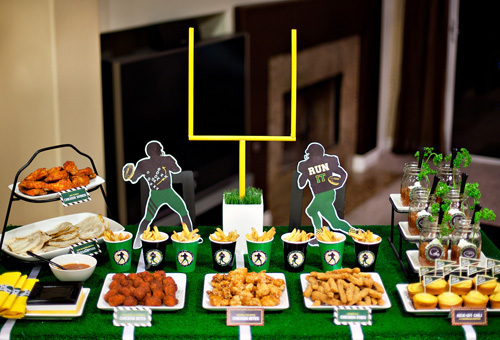 5 – Big Game Bash Printables from Hostess With the Mostess
In this set of printables you will find labels, cupcake toppers, food flags, and much more.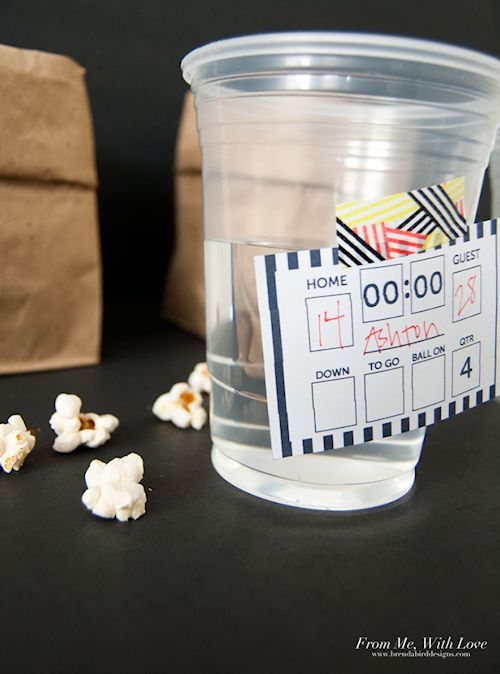 6 – Super Bowl Party Printables from Snap
Print out and make paper snack cones along with these cup tags that each person can write their score predictions on.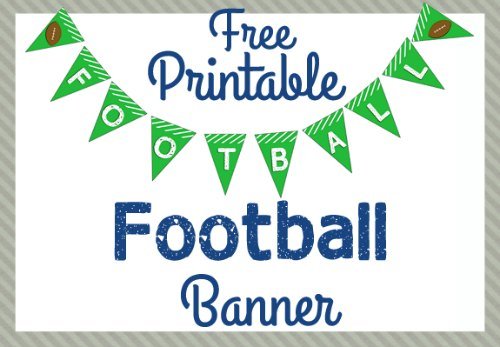 7 – Printable Football Banner from Moms Confession
A simple banner you can print out and assemble.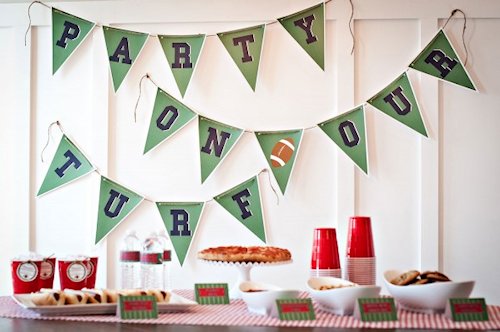 8 – Party On Our Turf Printables from Occasions
Download and print out a bunting, bottle wraps, drink tags, table tents, and much more.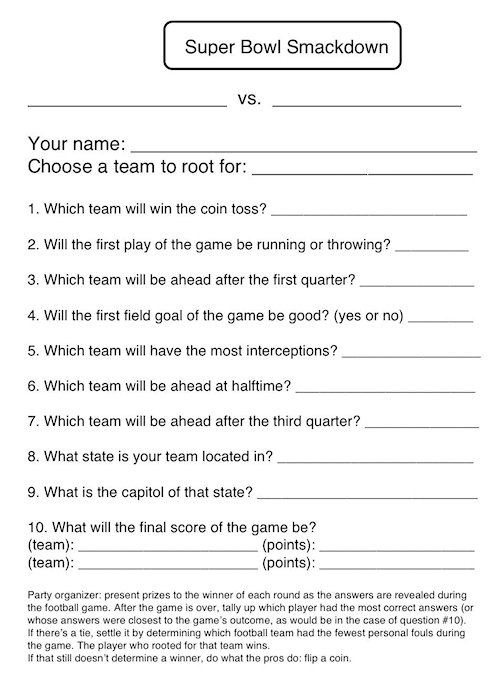 9 – Superbowl Smackdown Game from Kids Parties at About
Fill out this questionnaire before the game starts and see how many everyone got right at the end of the game.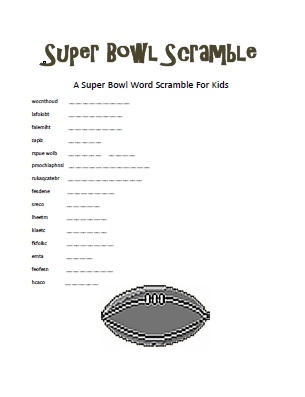 10 – Super Bowl Word Scramble from Kid's Fun Review
Another printable game everyone at your party can enjoy.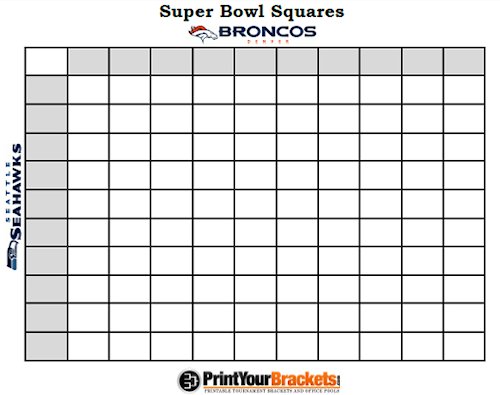 11 – Super Bowl Squares from Print Your Brackets
This is a tradition at some Super Bowl parties.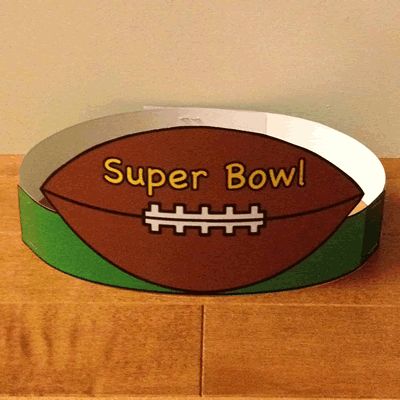 12 – Printable Superbowl Hat from Big Activities
Print out one of these hats for each of your guests. You can assemble them ahead of time or let everyone make their own.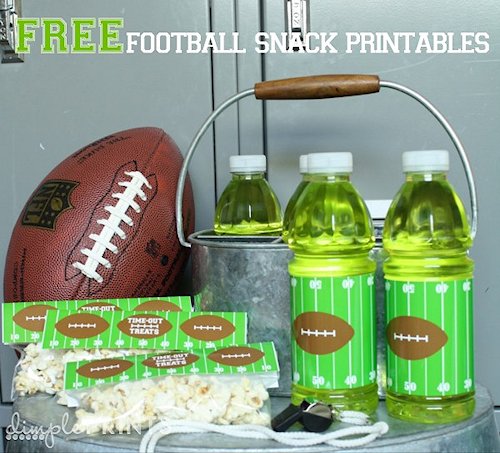 13 – Football Snack Printables from Dimple Prints
Download and print out water bottle labels and bag toppers.
14 – Football Tailgater Printables from Catch my Party
Fun cupcake toppers, tent cards, and even a touchdown banner.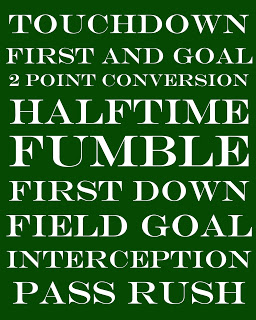 15 – Football Subway Art Free Printable from Here Comes the Sun
Print out and frame this football related print.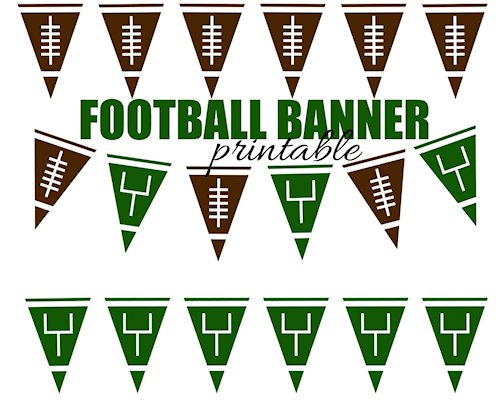 16 – Football Pennant Banner Free Printable from My Fave Finds
I love this fun football and goal post design.