While I was originally searching for DIY pencil case ideas to use for back-to-school inspiration, these could be made for any time.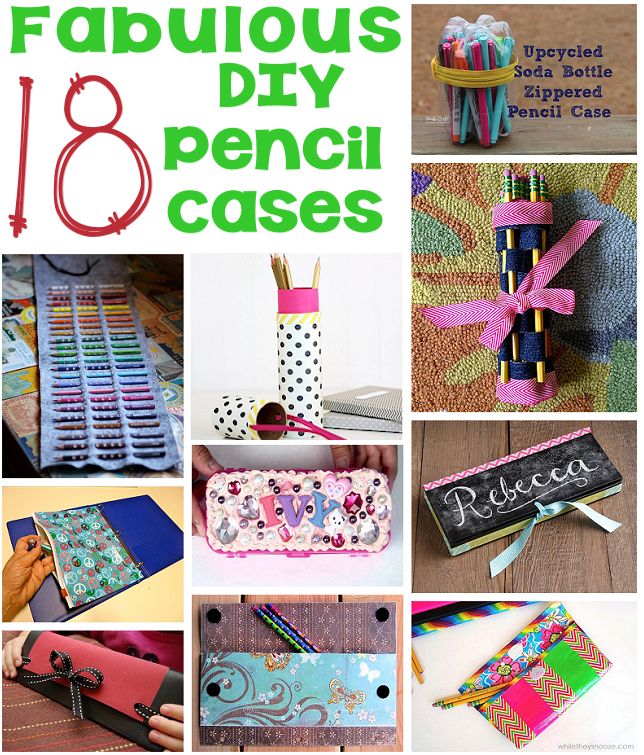 I realize I better start off by apologizing… There are so many fabulous DIY pencil case ideas here, how in the world can you make up your mind about which one to make? Might I suggest browsing through this list and deciding on a project that you already have all of the supplies for? After all, many of them are made using basic household items or craft supplies! If you have colorful duct tape, or just want and excuse to buy some, you can try making my Duct Tape Pencil Case. If you would rather use sewing skills to make a pencil case or two, browse through this collection of 20 Pencil Cases to Sew.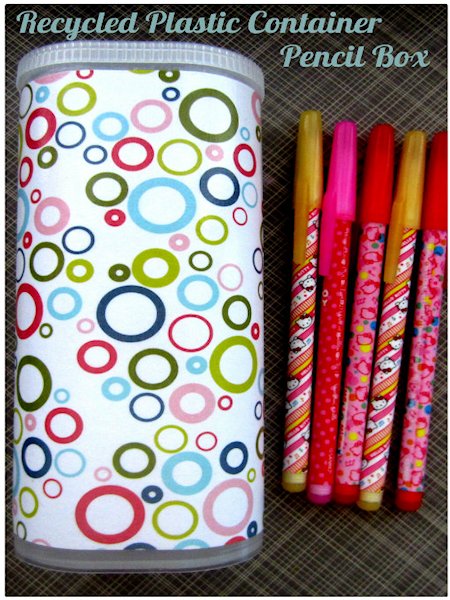 1 – Recycled Plastic Container Pencil Box from DIY Inspired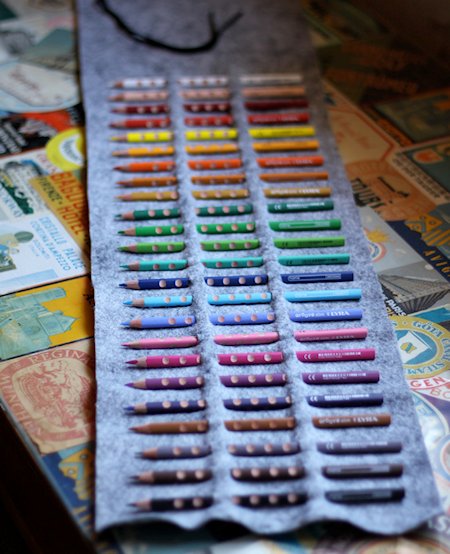 2 – DIY Felt Pencil Case from Small + Friendly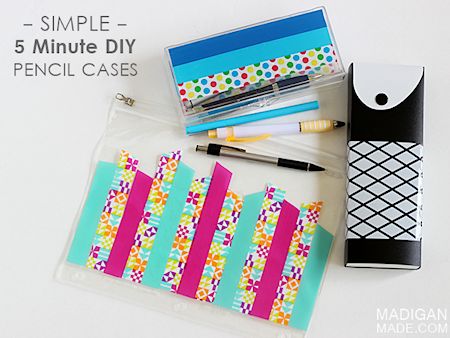 3 – Personalized Pencil Cases from Madigan Made
4 – No-Sew Leather Pencil Case from Between the Lines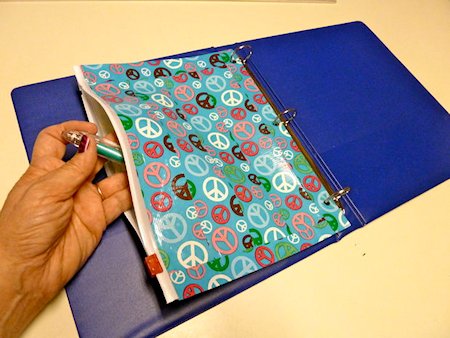 5 – Duct Tape and Storage Bag Pencil Case from Instructables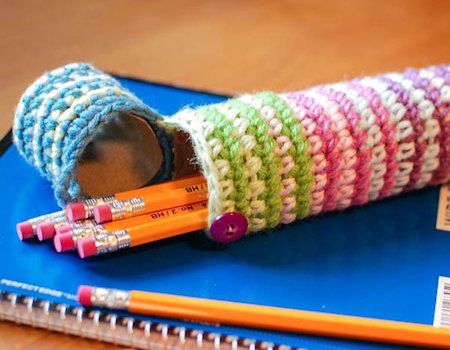 6 – Crochet Case for Pencils from Petals to Picots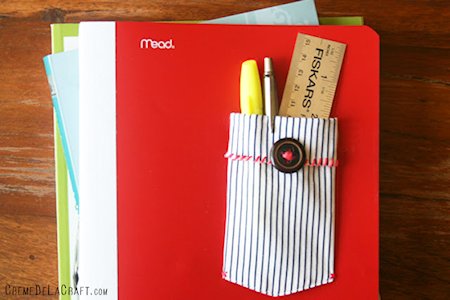 7 – Notebook Pocket for Pencils from Creme de la Craft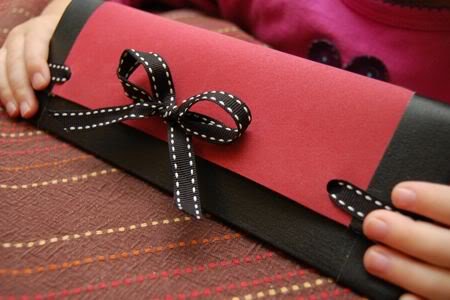 8 – DIY No Sew Pencil Case from Inner Child Fun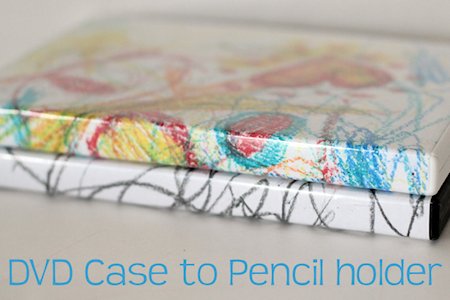 9 – DVD Case Pencil Holder from Rebecca Smith Online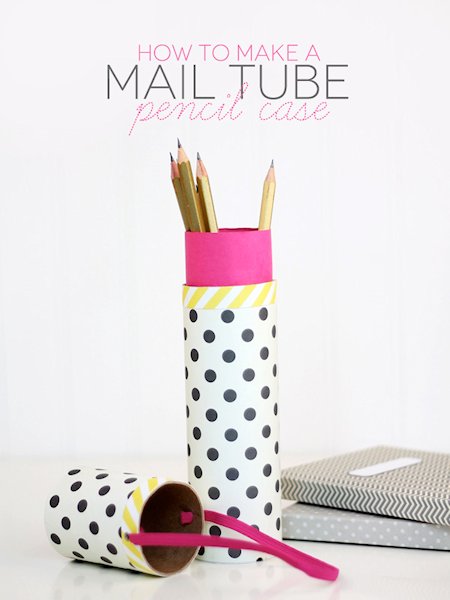 10 – Mail Tube Pencil Case from Damask Love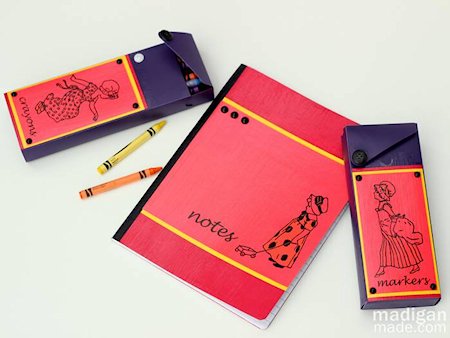 11 – DIY Colorful Vintage Pencil Cases from Madigan Made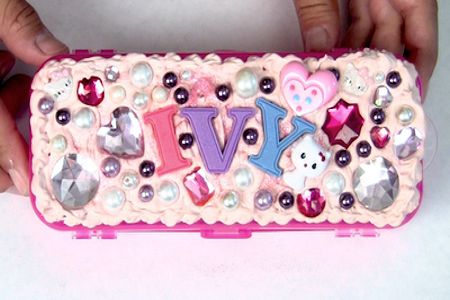 12 – Decoden Pencil Case from Mark Montano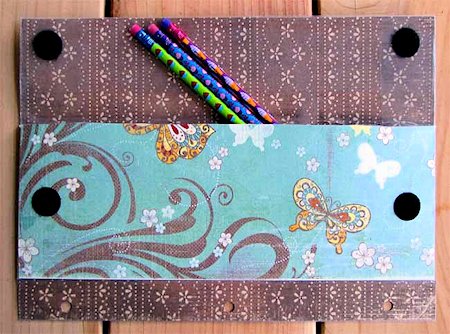 13 – Easy No Sew Pencil Case Tutorial from Craft Jr.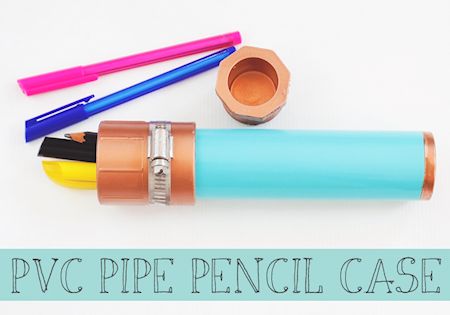 14 – PVC Pipe Pencil Case from Jade and Fern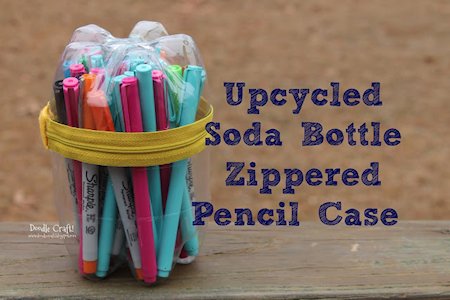 15 – Upcycled Soda Bottle Pencil Case from Doodlecraft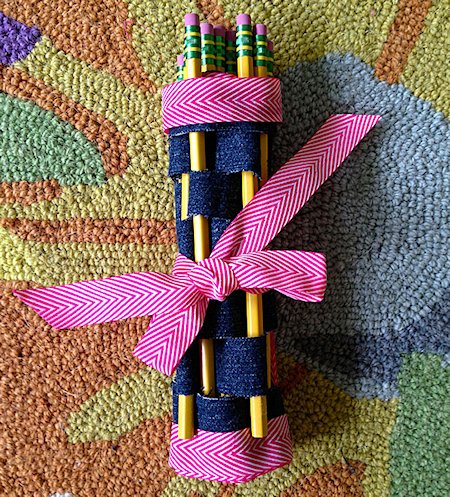 16 – Back to School DIY Pencil Case from ReUseIt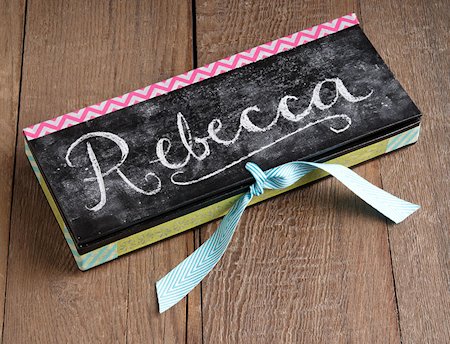 17 – Chalkboard Pencil Box from P.S. Blog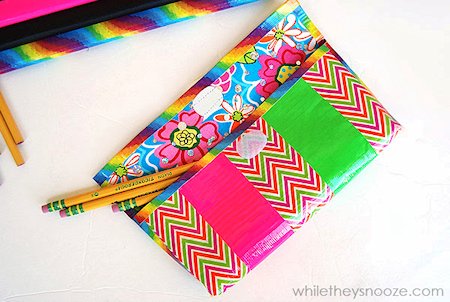 18 – Duct Tape Pencil Case from While They Snooze
I hope you have an easy time deciding which one of these pencil cases to make! Please make sure you come back and share your designs and experiences.