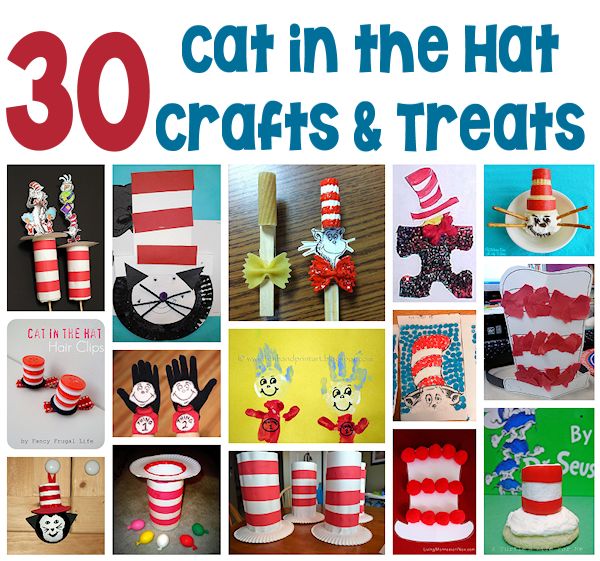 The story of The Cat in the Hat by Dr. Seuss is a classic. Was it one of your favorite? I will admit, as a kid, I did not like that cat at all and I remembered getting worried about the mess he was making every time the book was read to me. I guess I wasn't very adventurous as a child!
Whether The Cat in the Hat was a childhood favorite or not, you will probably end up sharing it with your kids — it being a classic and all…¬† If you do share it, considering making your own Cat in the Hat memories by making some of these craft, activities, and even recipes related to the story. If you need an excuse to break out the book and try these crafts, you can do them in honor of Dr. Seuss' birthday on march 2nd (I will also be putting together more Seuss related round-ups).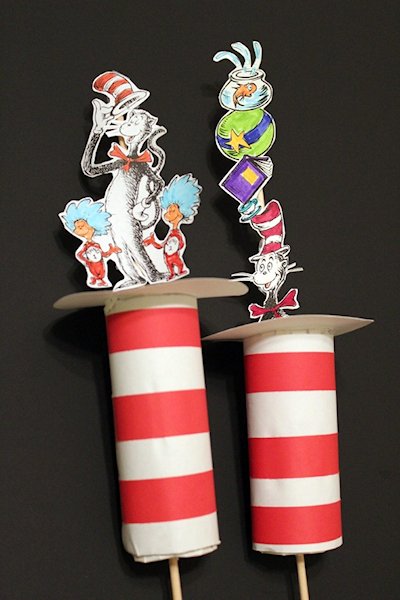 1 – Cat in the Hat Pop-Up Puppets from Stuff from Ash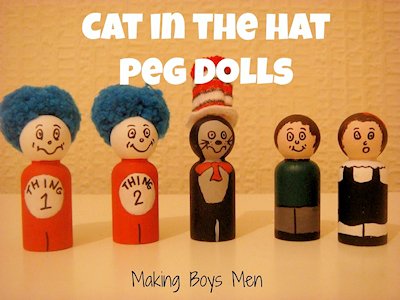 2 – Cat in the Hat Peg Dolls from Making Boys Men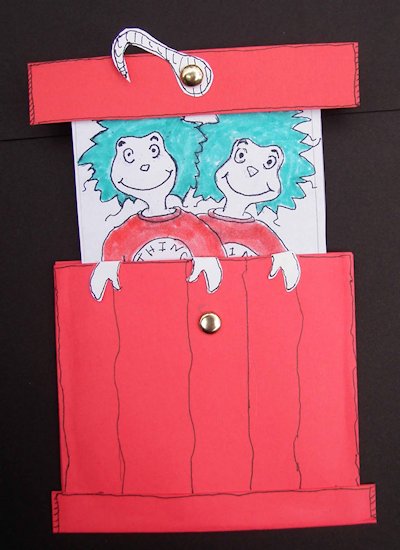 3 – Release Your Inner Thing Craft from Crack of Dawn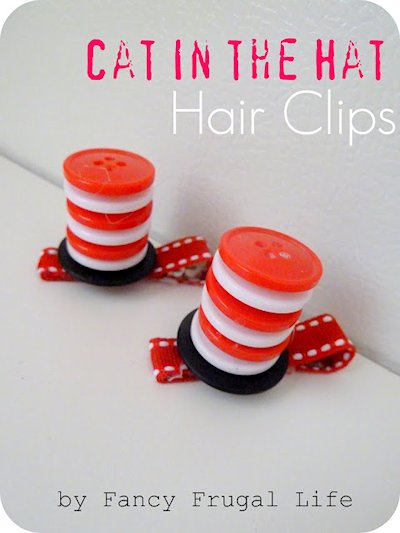 4 – Cat in the Hat hair Clips from Fancy Frugal Life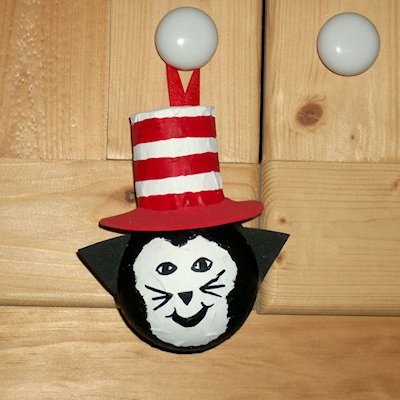 5 – Light Bulb Cat in the Hat from About Family Crafts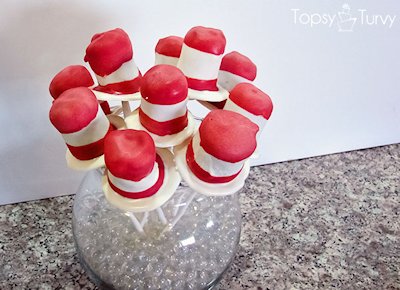 6 – Dr. Seuss Cat in the Hat Cake Pops from Ashley Marie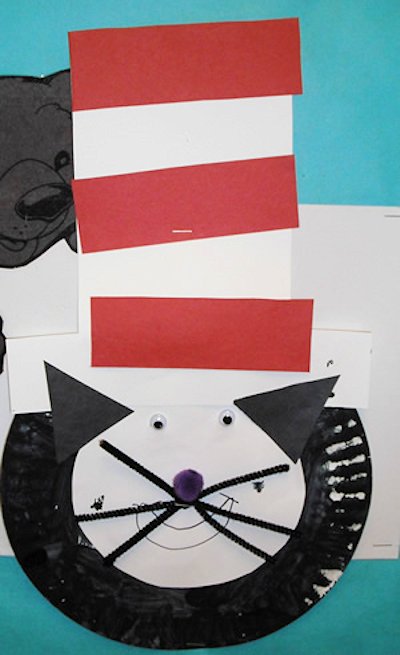 7 – Paper Plate Cat in the Hat from Scholastic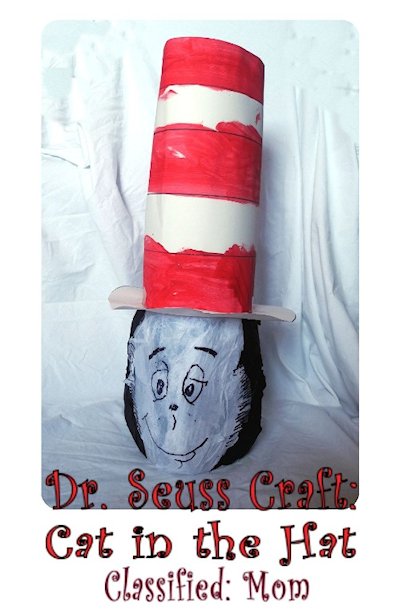 8 – Milk Jug Cat in the Hat from Classified Mom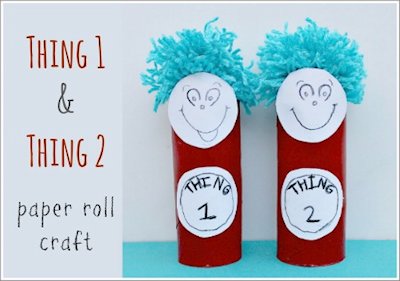 9 – Thing 1 and Thing 2 Paper Roll Craft from Multiples and More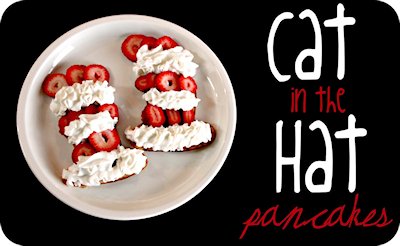 10 – Cat in the Hat Pancakes from Blue Skies Ahead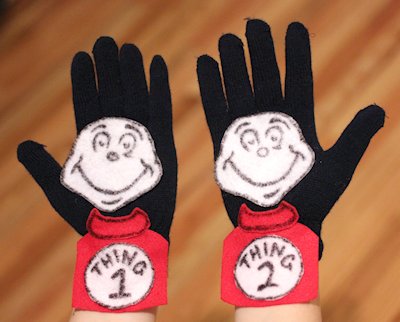 11 – Thing 1 and Thing 2 Puppets from Repeat Crafter Me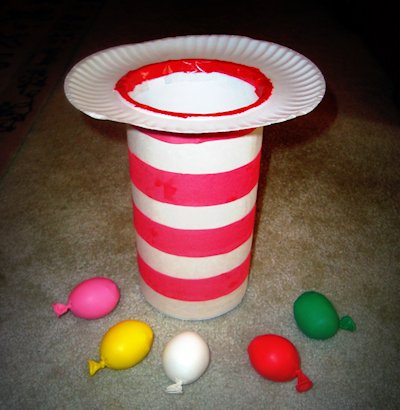 12 – Make a Cat in the Hat Toss Game from Motherhood and Other Adventures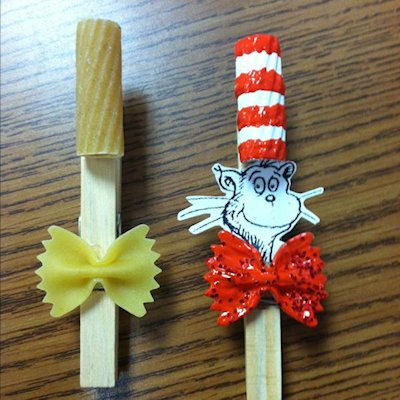 13 – Cat in the Hat Clothespin Craft from MPM Ideas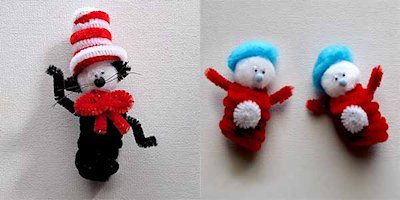 14 – Cat in the Hat Finger Puppets from Craft Jr.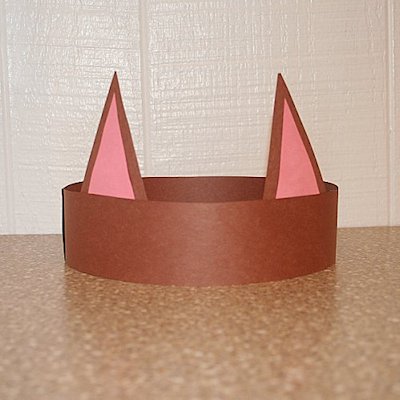 15 – Cat Ears Headband Craft from Family Crafts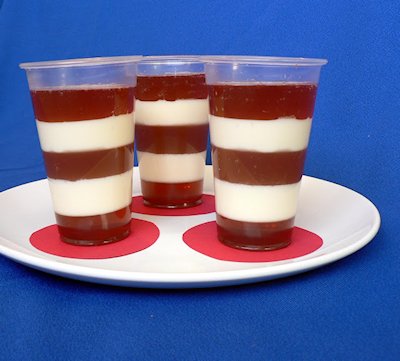 16 – Cat in the Hat Jell-O Snacks from Bless This Mess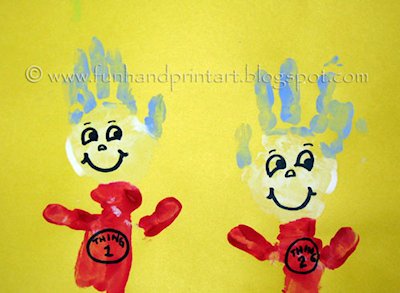 17 – Handprint Thing 1 & Thing 2 from Fun Handprint Art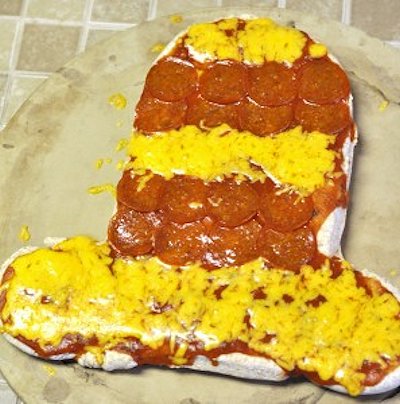 18 – Cat in the Hat Pizza from Motherhood on a Dime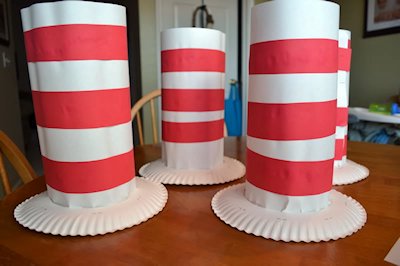 19 – Easy Dr. Seuss Hat from Mamas Like Me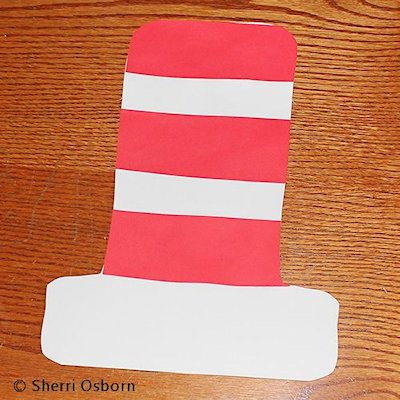 20 – Simple Red and White Hat from Family Crafts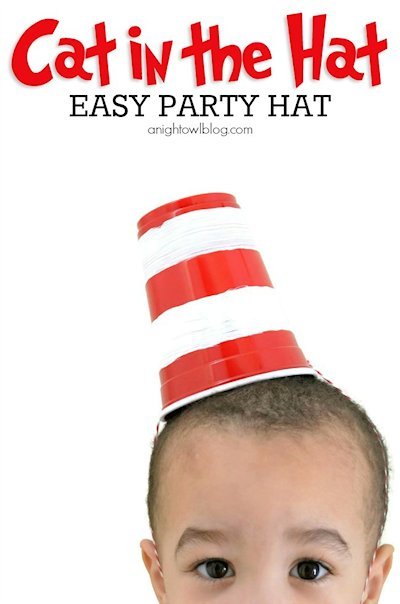 21 – Easy Cat in the Hat Party Hat from A Night Owl Blog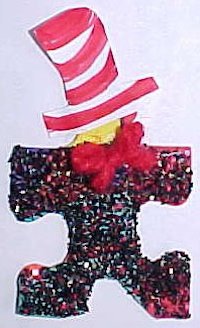 22 – Cat in the Hat Puzzle Piece Pin from Teacher.Net Gazette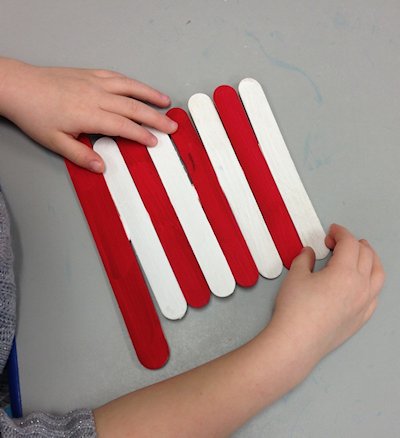 23 – Craft Stick Cat Hat from Early Teacher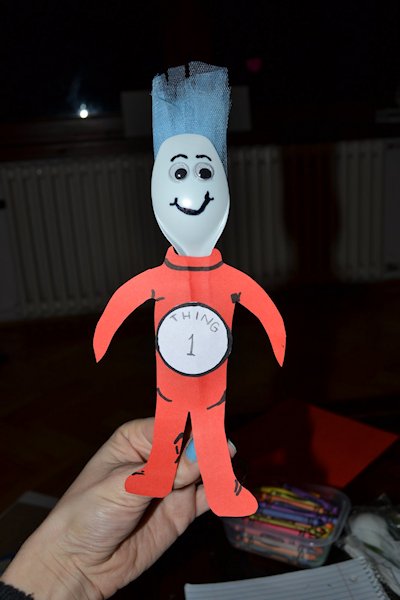 24 – Spoon Thing 1 from Pout Family Adventures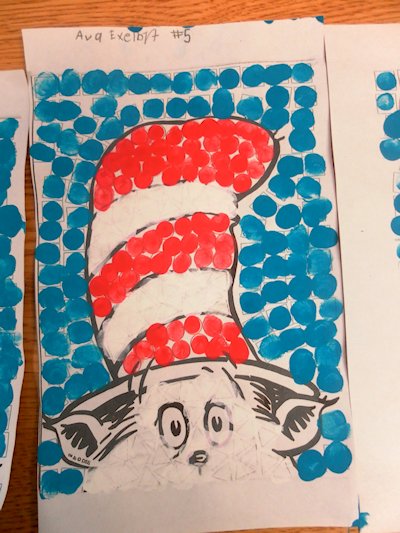 25 – Fingerprint Cat on the Hat from Just 4 Teachers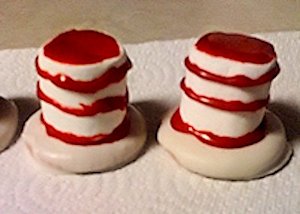 26 – Cat in the Hat Cookies from Family Crafts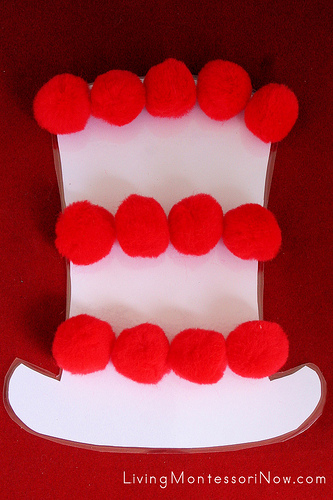 27 – Pom-pom Hat Craft from Living Montessori Now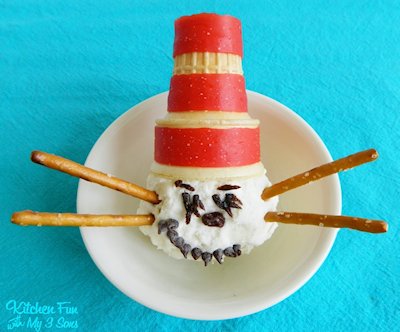 28 – Cat in the Hat Ice Cream Treat from Kitchen Fun With My 4 Sons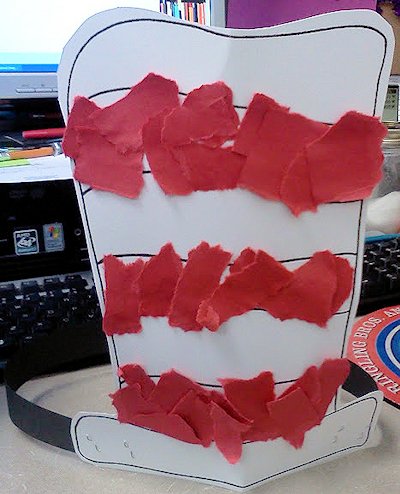 29 – Cat Hat Collage from Loo's Storytime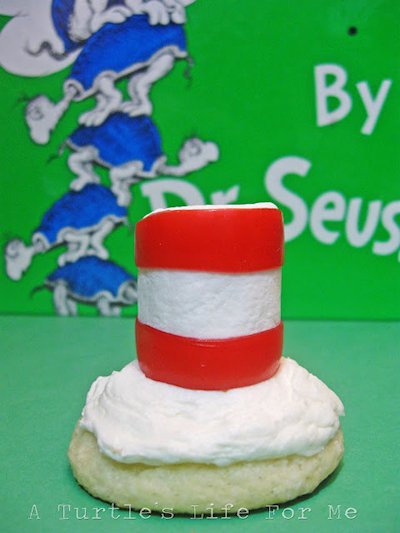 30 – Dr. Seuss Cookies from a Turtle's Life for Me
I hope you get a chance to try many of these crafts and recipes with your family. If you try any, make you you stop back by here and let us all know how you liked it.