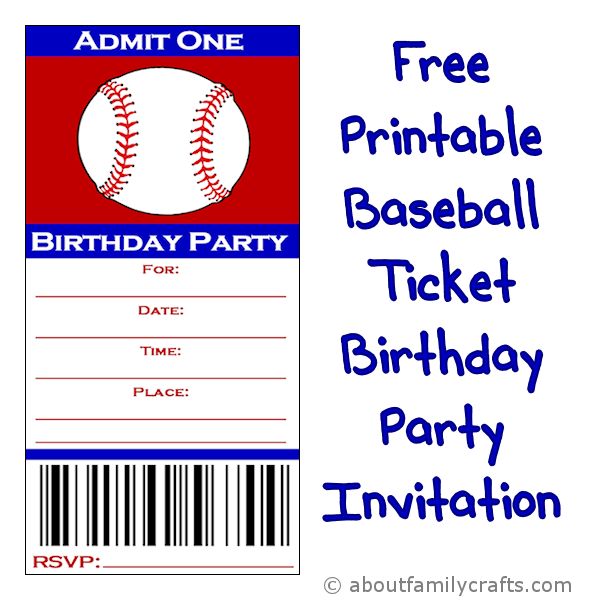 This was just a spur-of-the-moment project. I am working on a post featuring ideas for a baseball themed birthday party and I was having a hard time finding ideas for DIY or free, printable baseball-themed party invitations so I figured I would make one.
To download this free printable invitation, simply you click the words 'Download the Invitation' beneath the small picture below. You will be taken to a PDF file that contains 3 baseball ticket style invitations. Save that file and then print it at your leisure.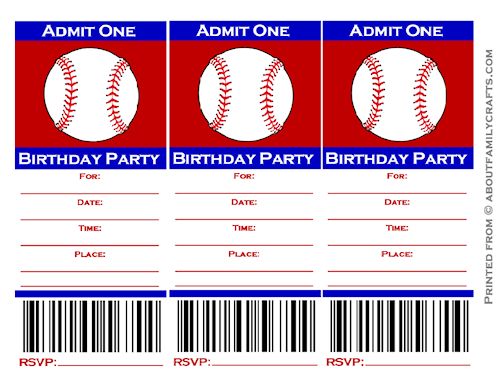 Download the Invitation
Feel free to download the this invitation, print it out, and use it to invited guests to a baseball birthday party (personal use only). If you are looking for more related party ideas, make sure you check out this collection of DIY Baseball Birthday Party Ideas.