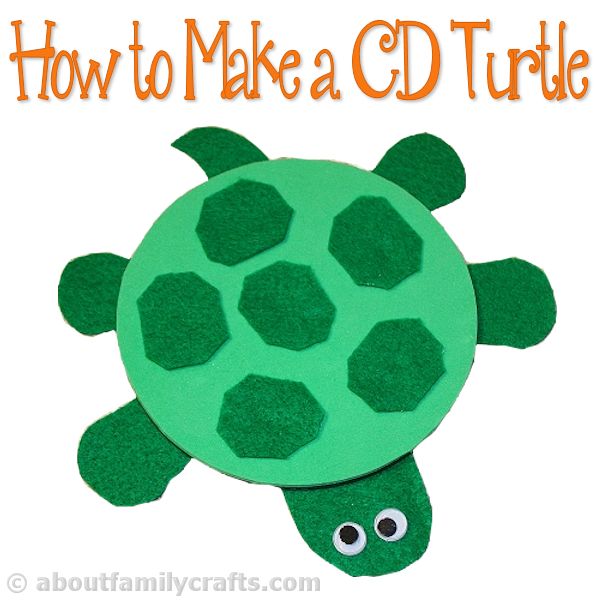 This might not come as a surprise to many of you who have known me for awhile, but I have a couple of plastic bins full of items that most people would throw away or recycle. These bins contain such things as empty pill bottles, plastic cutlery, old bead necklaces, and old CDs. Many times, these bins inspire my crafts. I will pull them out and look through them to see what catches my eye.
It is a stack of old CDs that I had in that bin that motivated me to make this simple, yet adorable, turtle craft. Would you like to make one too? I also made a CD cardinal.
Supplies Need to Make a CD Turtle Craft
Unwanted CD
Green Craft Foam
Green Felt
Google Eyes
Craft Glue
Tools Needed:
Start out by laying the CD onto a piece of green craft foam. Use a pen or marker to trace around the CD onto the craft foam. Cut out the craft foam circle and glue it onto the side of the CD that has printing on it.
Next, grab your green felt and use the pen or marker to draw a head (a pill shape), four legs (cut two pill shapes and then cut them in half), a tail (a triangle), and six octagons for the back of the turtle shell. Cut out the felt shapes and glue them in place on the bottom of the CD. Add the google eyes and your simple CD turtle is done!