Whether you are looking for a safe and simple 4th of July craft to make with the kids or a fast and easy decoration for a patriotic party, this 4th of July Sparkler craft will fit the bill. These go together quickly using supplies that are easy to find.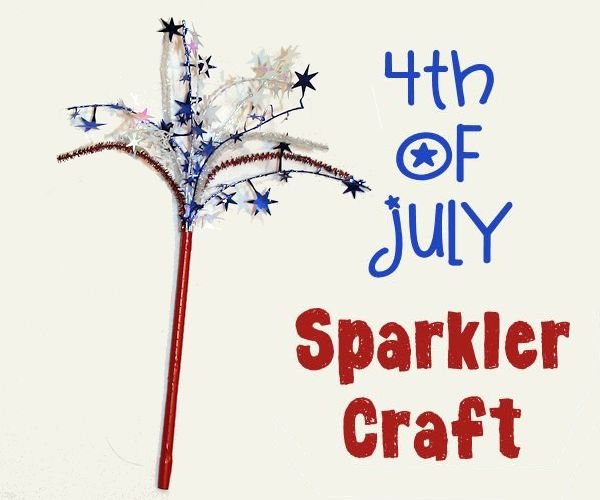 If you are planning a picnic or barbecue before you head out to a 4th of July parade, gathering the kids together to make these safe sparklers. They can take them to the parade and then to the fireworks display afterwards. They can play with them the same way they would play with real sparklers. Safe family fun for everyone!
Supplies Needed to Make a 4th of July Sparkler Craft:
Pencil
Colorful Duct Tape or Electrical Tape
Metallic Chenille Stems
Star Garland
Craft Glue
Tools Needed:
The first thing you need to do is pop the eraser out of the end of the pencil. The eraser cavity will later be filled with garland and chenille stems.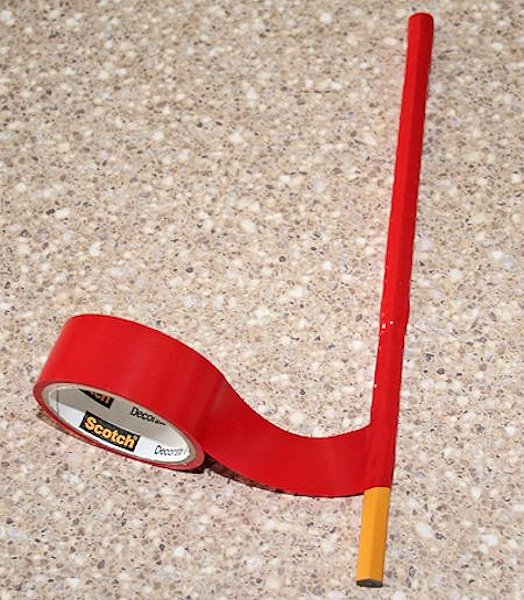 Wrap tape around the pencil to cover the entire thing. I used red electrical tape mainly because it was what I had on hand. Red, white, or blue duct tape would work just as well. Make sure you do not cover the eraser end of the pencil.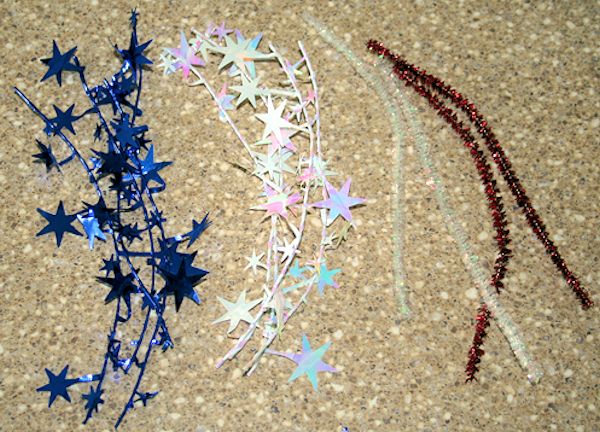 I used 2 metallic chenille stems that were about 12-inches long, a white one and a red one. I cut each one in half. I used blue and white wire garland with stars, usually available at craft stores or dollar stores for cheap! I cut four pieces from each garland. Each of these pieces were about 6-inches long.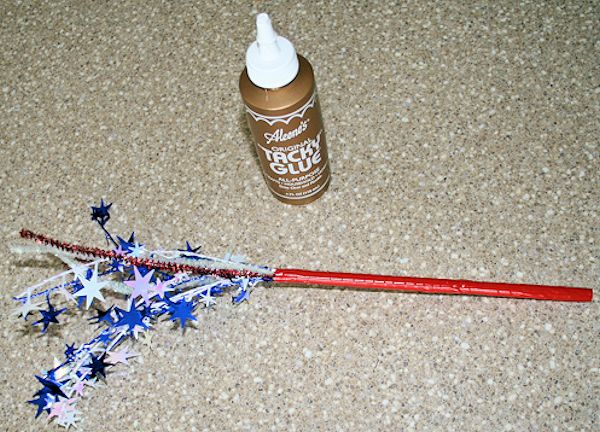 Put a generous amount of glue in the eraser cavity at the end of the pencil. Push one end of each cut piece of garland and chenille stem into the glue. Arrange them if needed to try to spread out like colors and then let the glue dry. I suggest standing the pencil up in a cup while the glue dries.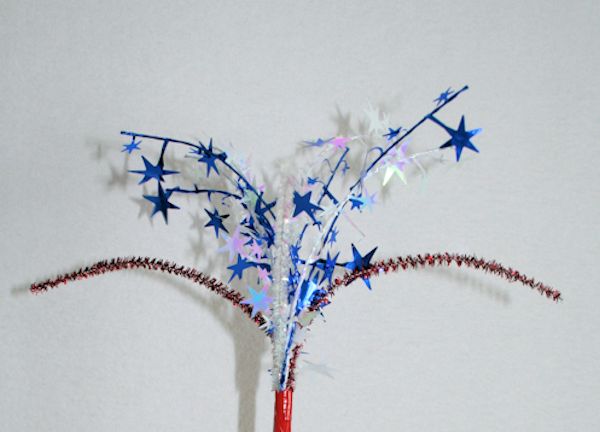 Once the glue is dry, you can bend and shape the garland pieces and chenille stems to get the desired effect. Enjoy!