Things have been so busy around my house the last month or so I haven't had much time at all in my craft room. Not only am I behind on a few quilts I need to make, The mound of projects I want to make for the site and for myself is growing almost uncontrollably. Sometimes, when this happens, I find it hard to motivate myself to get in there simply because I don't know where to start! Does this ever happen to you?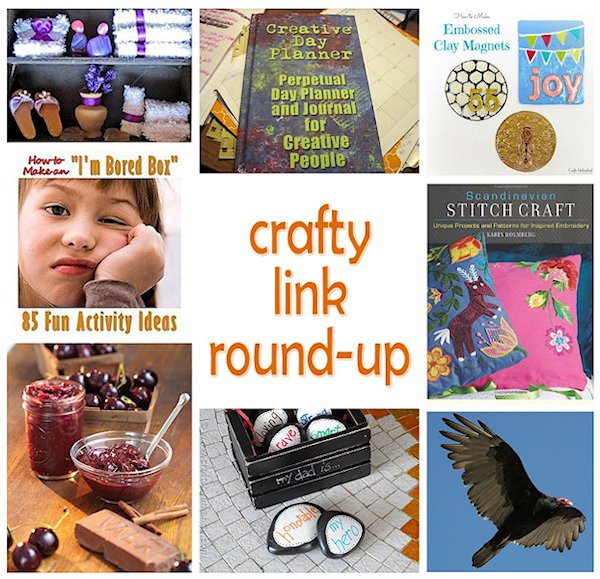 One way I get motivated is to check out all of my favorite crafty web sites. Here are the links I collected this week.
Where Do You Find Your Inspiration? @ The Artful Crafter
Creating My Creative Planner @ Cherie Burbach
Embossed Clay Magnets @ Mod Podge Rocks
85 Activity Ideas for Bored Kids @ Mother's Home
Scandinavian Stitch Craft – Book Review @ The Crafty Princess
Recipe for Chocolate Cherry Preserves @ Craftside
Father's Day Hero Stones @ Crafts by Amanda
Vulture Quilt – Part One @ Mixed Media Artist
I hope you enjoy visiting these blogs as much as I do and that they help to motivate you like they do for me!