Here we are, just a week away from Memorial Day and it seems like just yesterday I was filling Easter baskets. Now, I am taking some time to plan our Summer vacations and a 4th of July picnic. Have you started planning out your summer yet? Do you have any plans for camping or other getaways?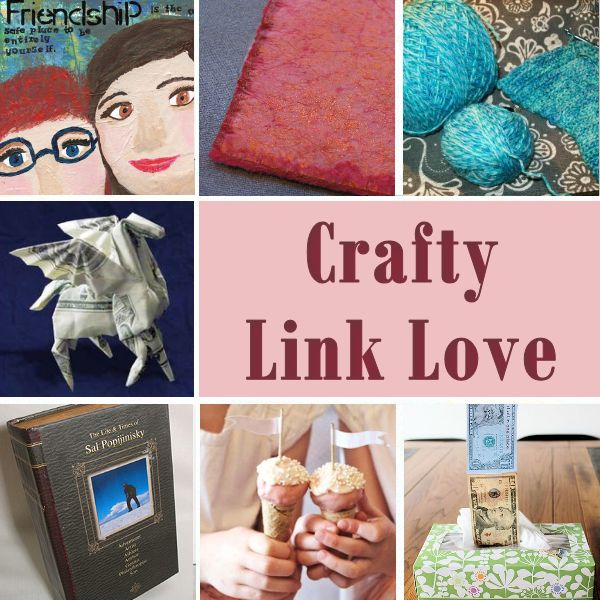 I hope you take some time out from your summer planning to explore these crafty links:
Art and Poetry – Check out the new pictures Cherie made using her poetry.
Art quilt batting experiments – See what happens when Cyndi mixes waxed paper and some quilt batting.
Breaking Out the Good Stuff – Read all about how the Crafty Princess treats herself to some fabulous yarn.
Craftside-A behind-the-scenes peek at our crafty world – This week at Craftside there are tutorials on how to fold a Pegasus out of a dollar bill, crochet a magic wand, and recipes for cocoa and green tea rubs.
Father's Day Craft Tutorials – Eileen remind us that Father's Day is coming fast and shares some wonderful projects you can make for dad or grandpa.
Ice Cream Crafts: 10 Tasty Ideas – Get ready for Summer by making one of more of these ice cream themed projects shared at the Crafty Foxes web site.
Money Gifts – Explore this collection of ideas you can use to creatively give money as a gift.