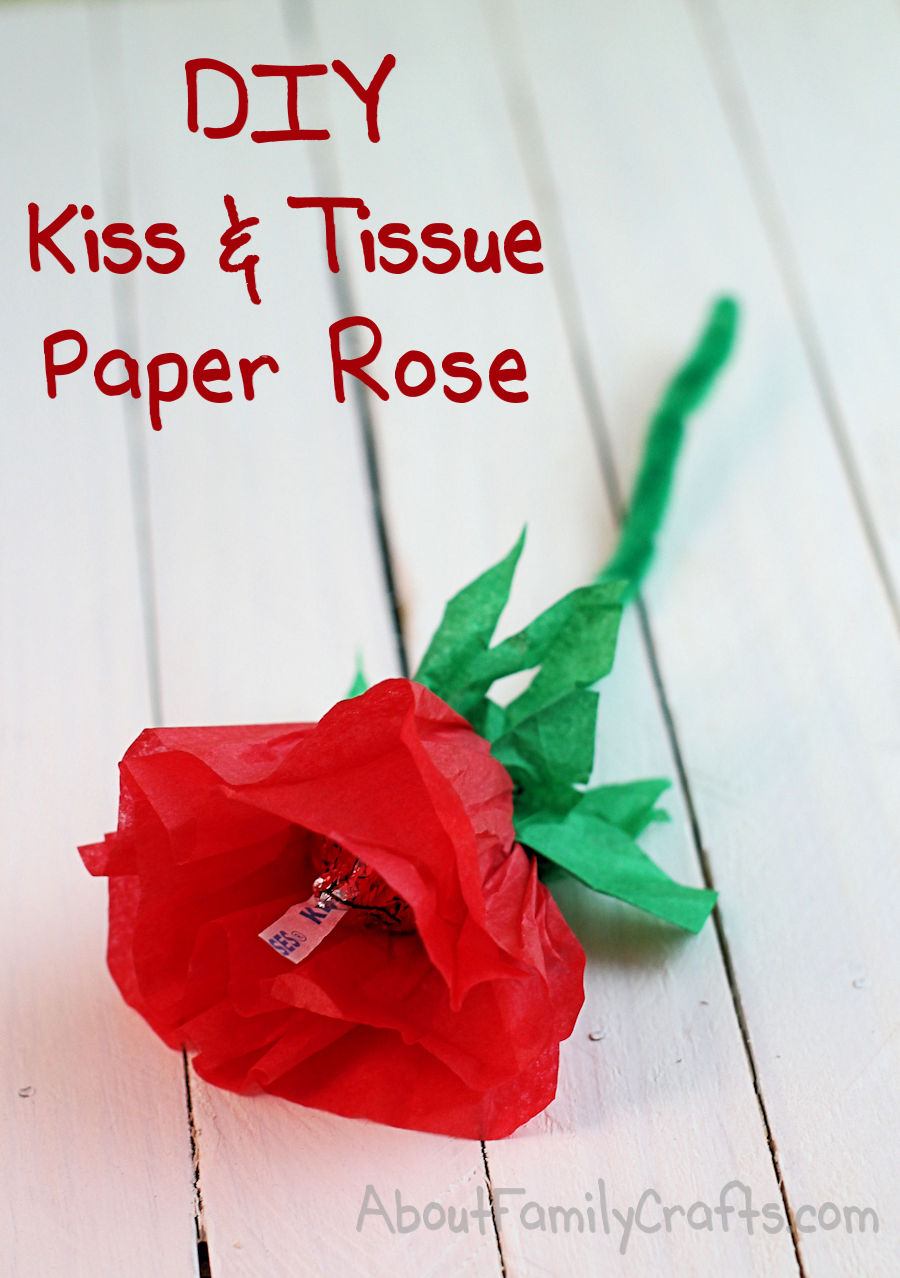 While I created this Candy Kiss and tissue paper rose bouquet with St. Valentine's Day in mind, I think it would also be a great gift to make for Mother's Day. Of course, you can make them for someone you love simply 'just because.' Those are the bests gifts to get anyway, right?
If you have made tissue paper flowers before, you should be able to breeze through these. If you are not an experienced tissue paper flower maker, don't worry! You will not beleive how simple these are to make. Once you get the hang of it, you will want to experiment with making different shapes and sizes.
Supplies Needed to Make a Candy Kiss and Tissue Paper Rose:
Red and Green Tissue Paper
Green Chenille Stems
Candy Kisses
Hot Glue Sticks
Tools Needed:
Scissors
Ruler
Hot Glue Gun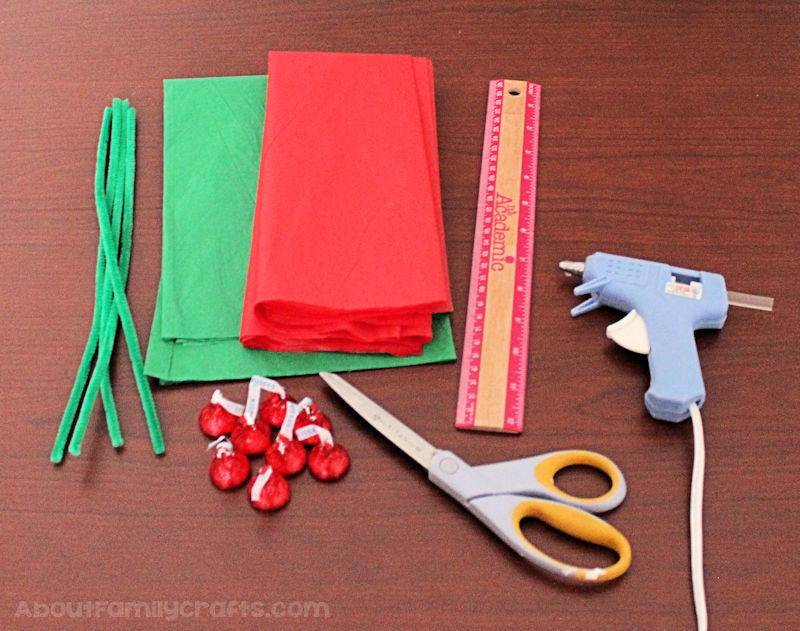 The first thing you need to do is to cut out 3 tissue paper squares. You want 2 red squares and 1 green square. Each square should measure about 5-inches.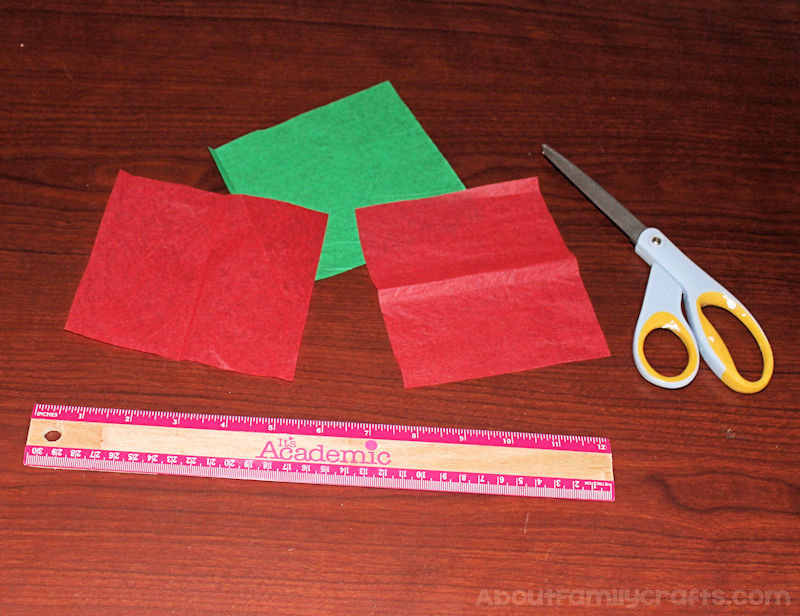 Stack the two red tissue paper squares on top of the green square. Carefully accordian fold them together.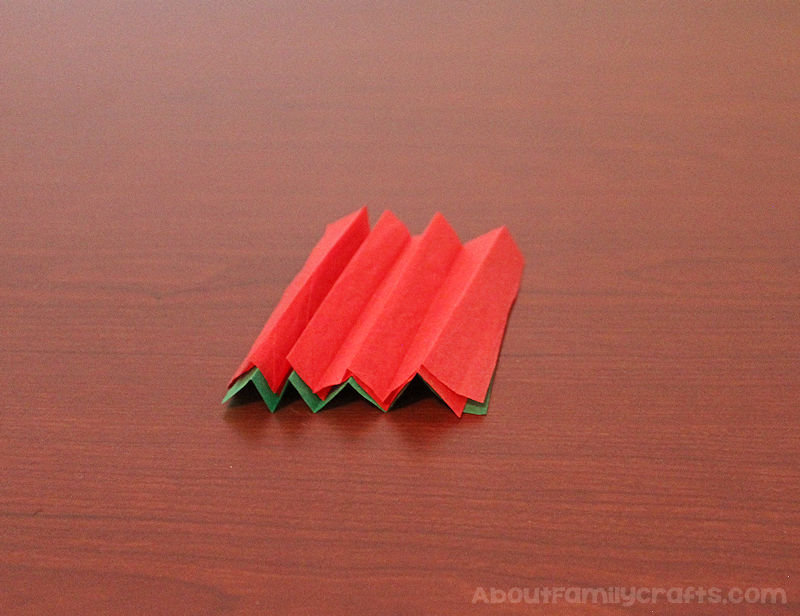 Center the folded tissue paper onto the middle of a green chenile stem. Fold the chenille stem in half over the tissue paper.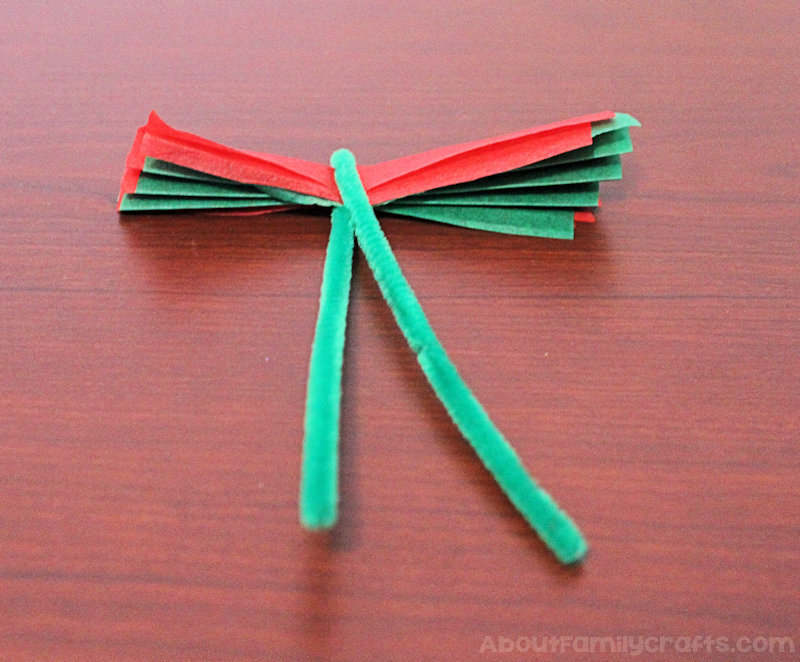 Twist the ends of the chenille stem together. Twist it so it is tight against the tissue paper but not squeezing it too tight otherwise the paper might rip.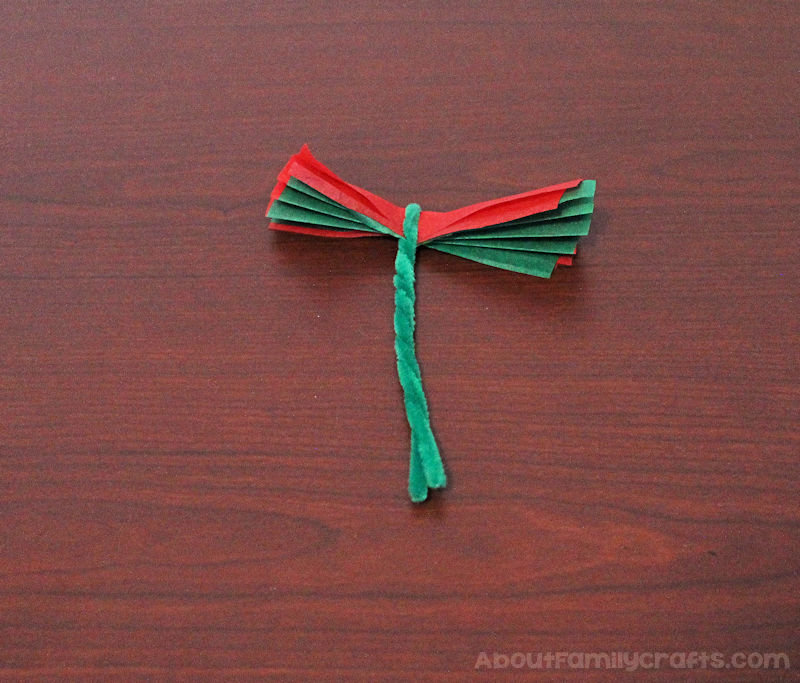 Now, carefully push up the first layer of red tissue paper. Gently push, and tug, it up and away from the other two layers of tissue paper.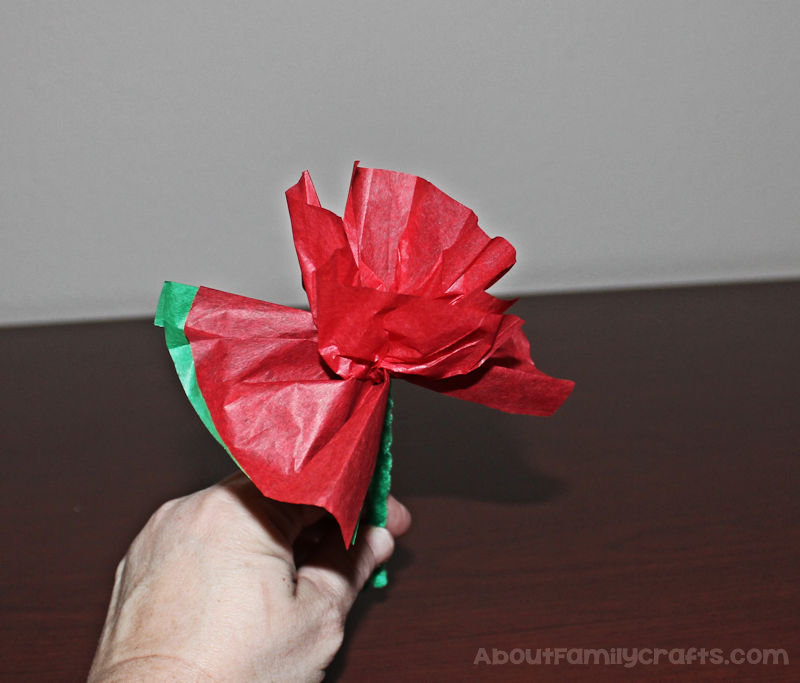 Do the same thing with the second layer of red tissue paper. At the same time, push down the green tissue paper.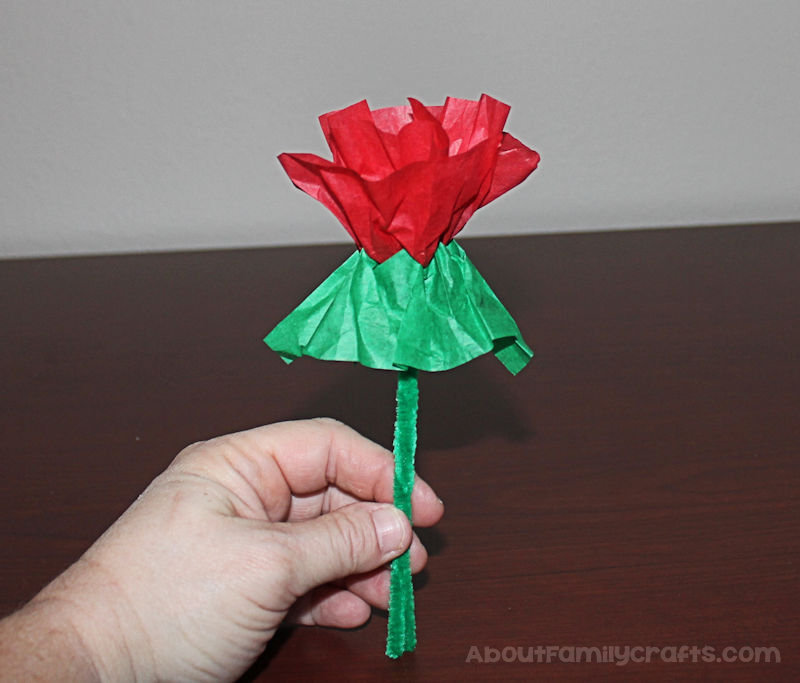 Use a pair of scissors to snip off pieces of the green tissue paper. You will want the finished design to look like a bunch of irregular triangles around the bottom of your rose — just like what a real rose has! I just snipped randomly around the tissue paper. Don't worry about being neat or precise.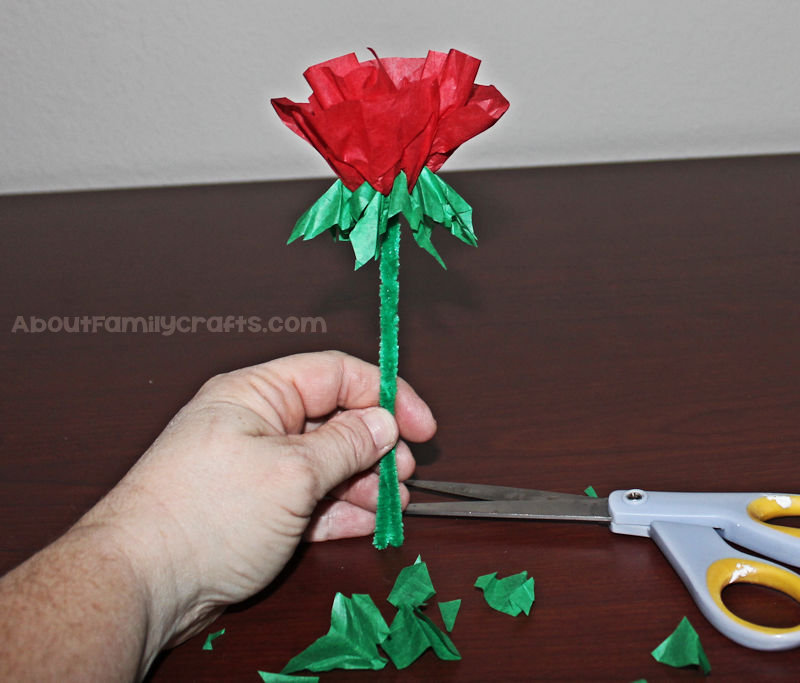 Finally, all the is left to do is to glue a Hershey's Kiss candy in the center of the rose bud. I used a hot glue gun, but you can use craft glue if you prefer.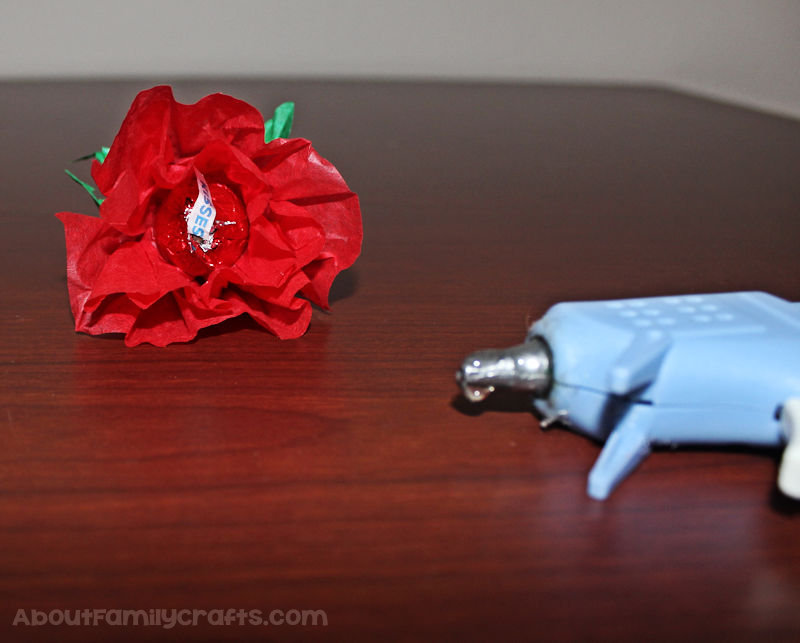 YOu can make one sweet rose to give or make several and create a dany Kiss and tissue paper rose bought! Who will you make one for?