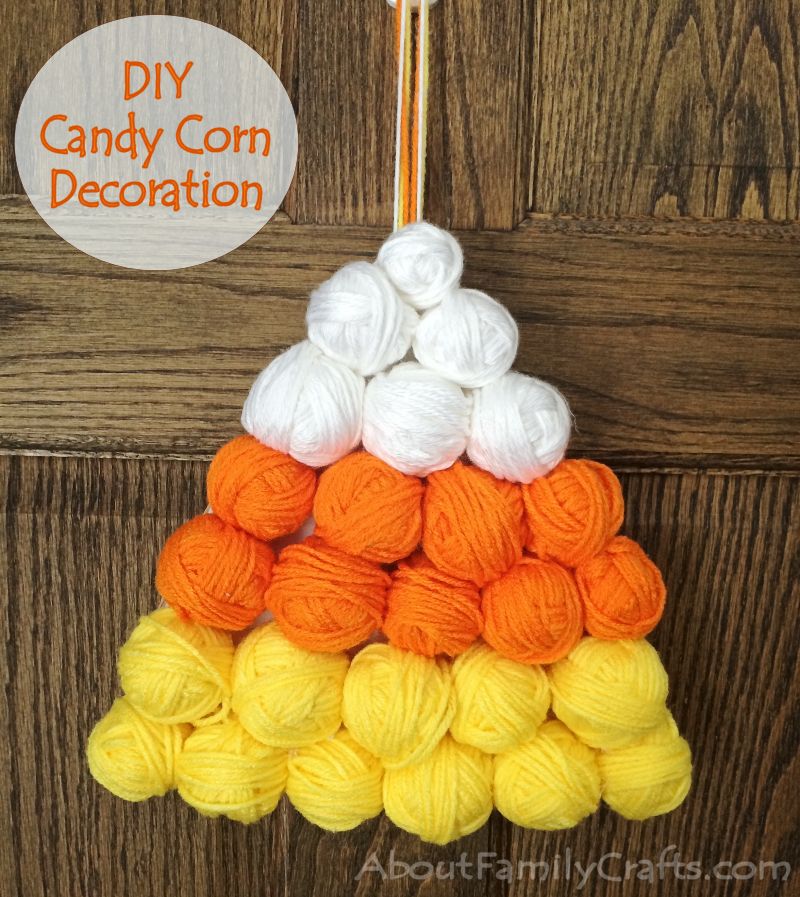 This cute DIY candy corn decoration would make a wonderful Halloween decoration for your door, window, or wall!
To make this Halloween decoration, you don't need any special supplies. Most of the items you need can probably be found in your craft cupboard and recycling bins. While the candy corn decoration pictured here uses the same orange yellow and white yarn for all of the yarn balls, you could easily use different oranges, yellows, and whites. That might give the candy corn a scrappy look and maybe a bit more dimension. I am boring, I like things to match and be the same!
Supplies Needed to Make a Candy Corn Decoration:
Yellow, orange, and white yarn
Cardboard piece
White paper
Scrap piece of felt (approximately 3″ x 3″)
Hot glue sticks
Tools Needed:
Start off by cutting a large triangle out of cardboard and then round out the corners. Trace your triangle on a white piece of paper and cut it out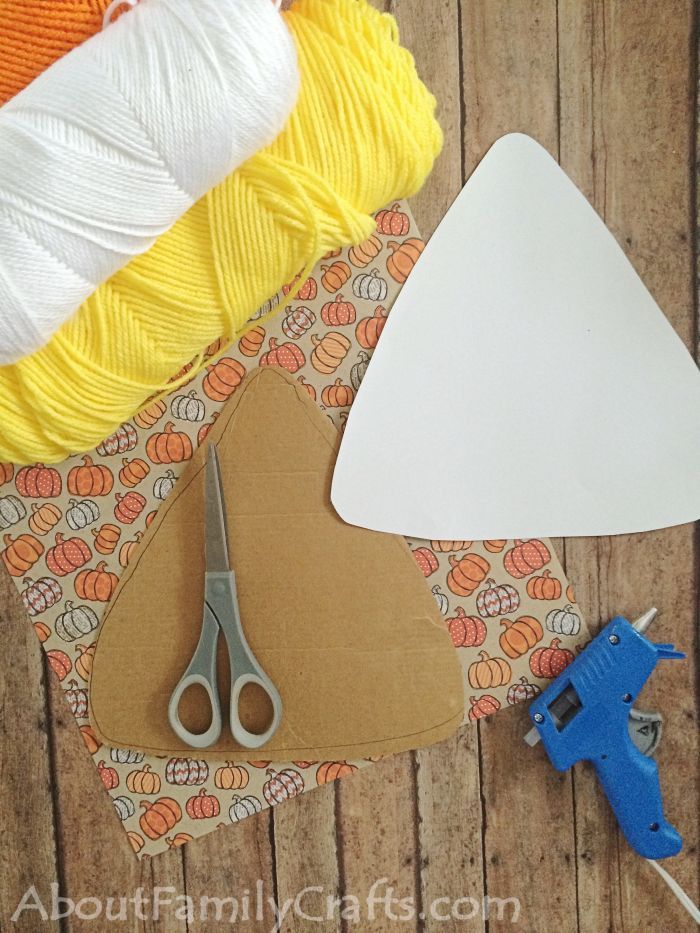 Glue your paper triangle onto the cardboard triangle.
Start making your yarn balls by wrapping the yarn around 4 of your fingers about 8 to 12 times.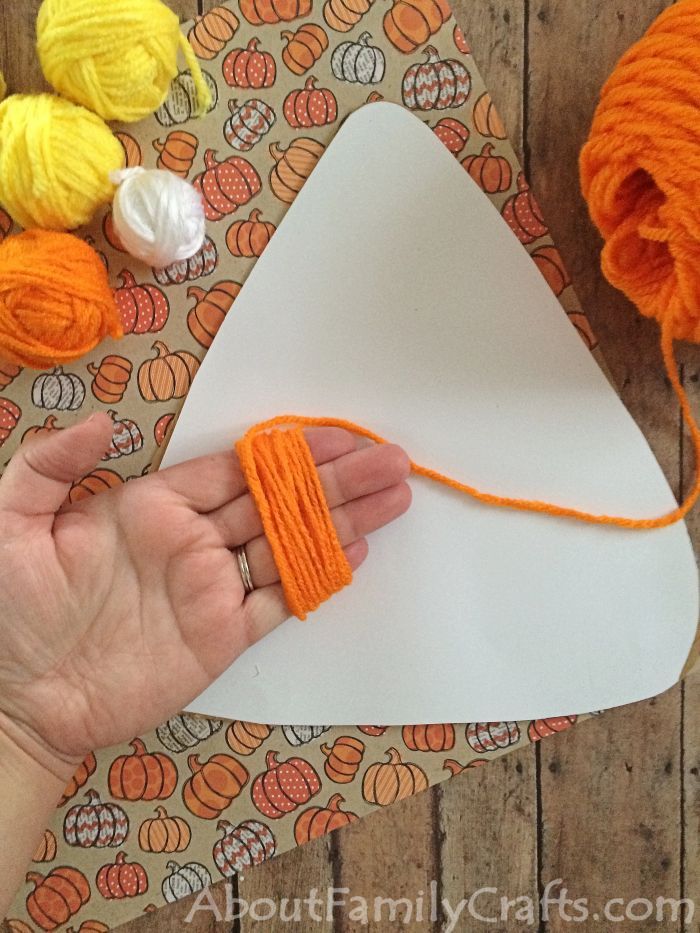 Slide the loops off your fingers and then begin wrapping your yarn around the center of the loops.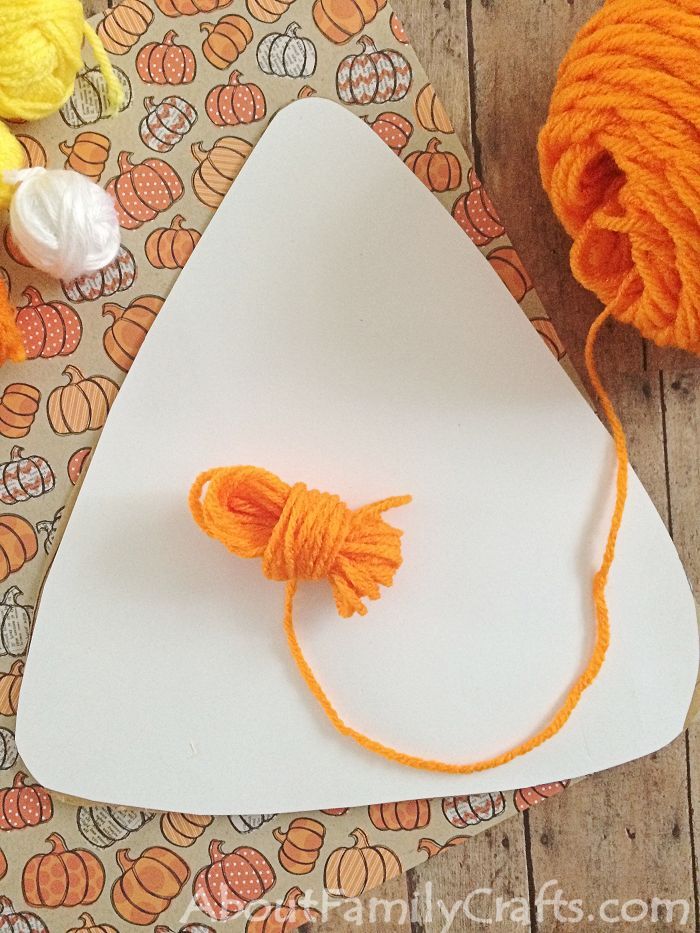 Fold your wrapped loop in half and start wrapping the yarn around it. Your yarn should start looking like a ball. As you wrap, slowly turn the ball around so it keeps its round shape. Keep wrapping the yarn around until your ball is a bit larger than a golf ball.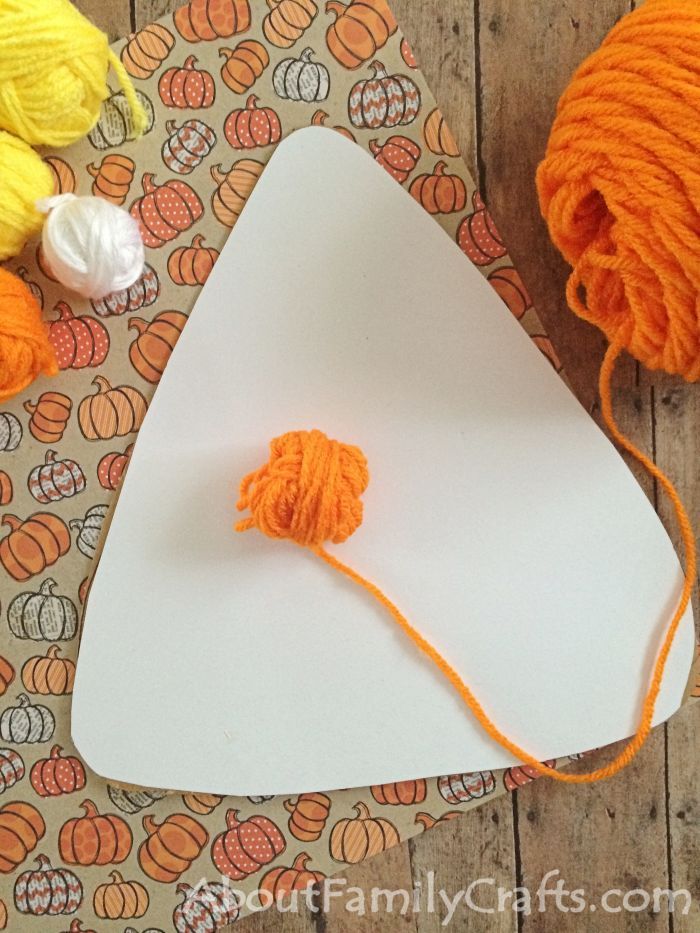 They do not all have to be the same size. As you make each yarn ball, set it on your candy corn shape so then you can adjust the size of any as needed. You will want to make enough so that your finished candy corn will have 2 rows of each color plus one extra white ball for the top point of the candy corn.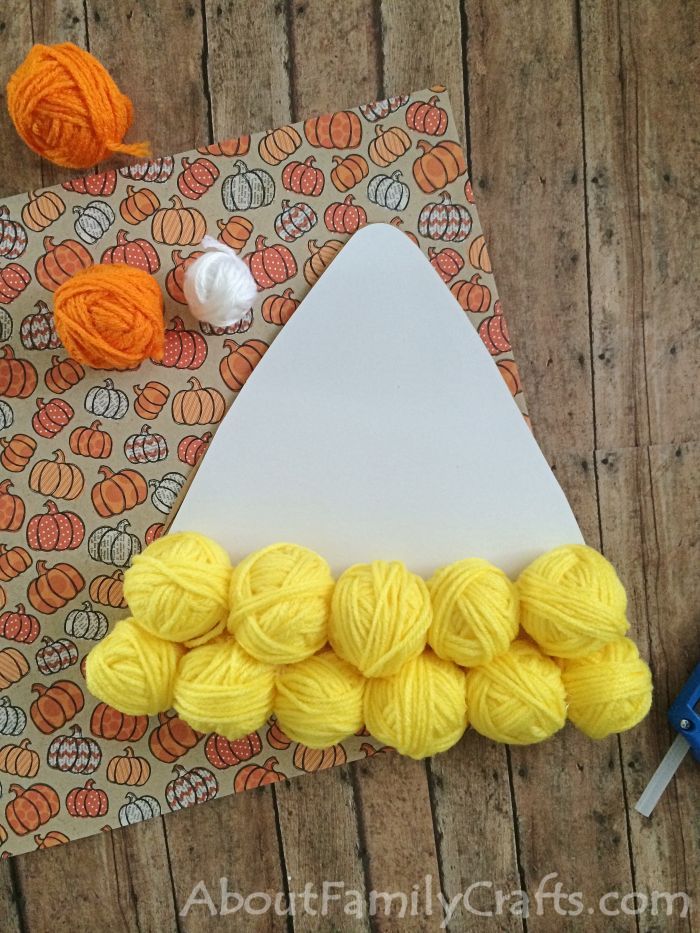 Attach all of the yarn balls to the cardboard candy corn using a hot glue gun and glue sticks. To hang the candy corn decoration, hold together 12″ pieces of white, orange, and yellow yarn. Tie the ends together to form loops and hot glue the knot onto the back of the cardboard. Glue a small piece of felt on top of the yarn knots to hold it all together.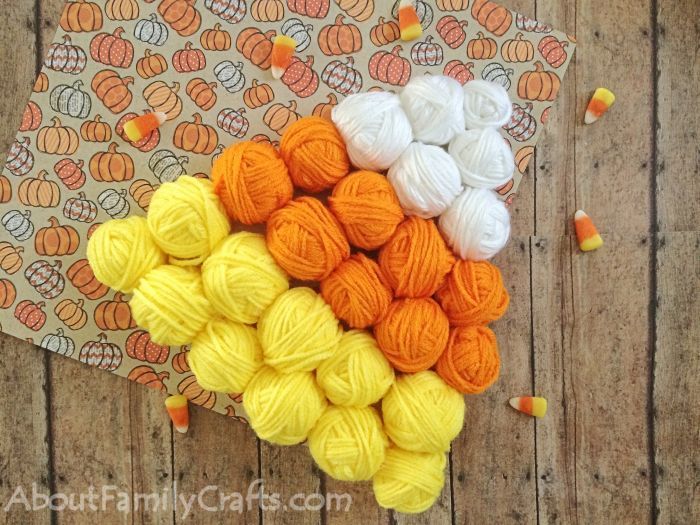 This wreath is going to look great on your door during October! Don't you think so?