I have been itching to make some more duct tape crafts.  When I pulled my bin full of duct tape off of the shelf, I found half of a duct tape sheet I had left over from this striped duct tape bracelet I had made a few years ago. I figured I might as well use it up so I made another bracelet, this time is was a colorful duct tape bracelet made using three thinner strips cut from the sheet.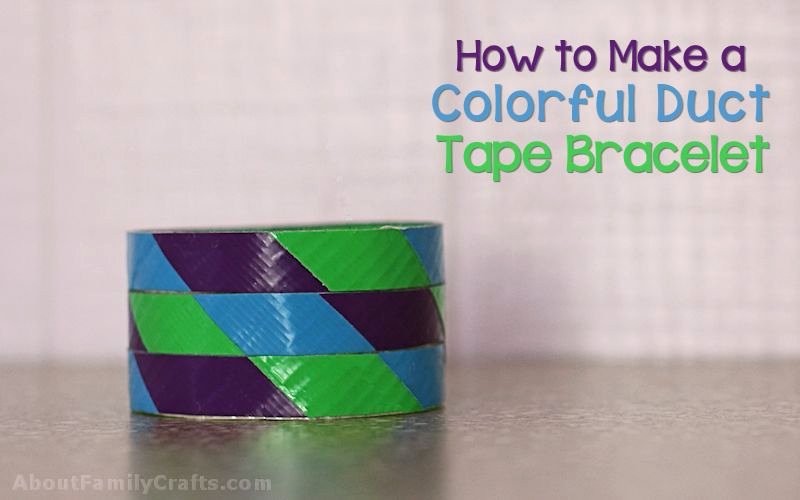 This, or just about any, bracelet is easy to make when you start off by making your design on a plain piece of paper. Follow the directions I share here and then experiment with your own designs.
Supplies Needed to Make a Colorful Duct tape Bracelet:
Duct tape (three different colors)
Piece of plain paper
Self-adhesive velcro (dots or strips)
Tools Needed:
Scissors
Ruler
Rotary Cutter
Cutting Mat
The first thing you need to do is make a duct tape sheet. Lay the piece of paper down on your work surface. Choose one color of duct tape and cut off a piece that is about 3-inches long. Lay that piece of tape, horizontally, over the corner of the piece of paper. Choose another color of duct tape and cut a piece that is about 6-inches long. Lay that piece of duct tape so it overlaps the first. Do the same with the third color of duct tape. Continue in this manner until you have the entire sheet covered.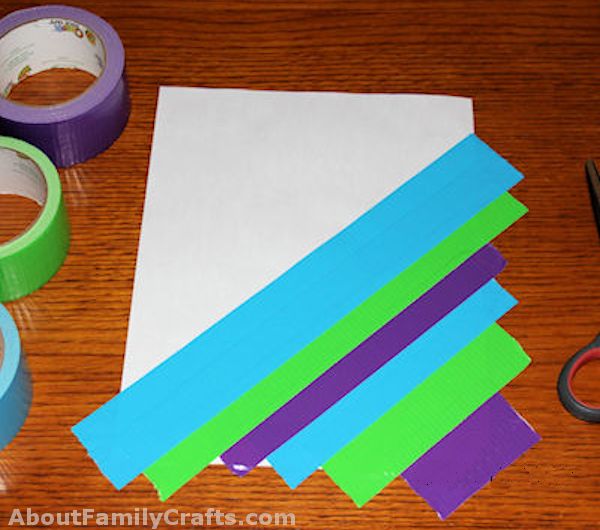 Once you have the piece of paper completely covered, trim off the sticky edges of the tape and your duct tape sheet is done.
Now, lay the duct tape sheet on a cutting mat and use a straight edge ruler and a rotary cutter to trim one of the longer edges so you have a straight line. Measure about a half inch in from that line and cut. Do this two more times so you end up with three 1/2-inch long pieces.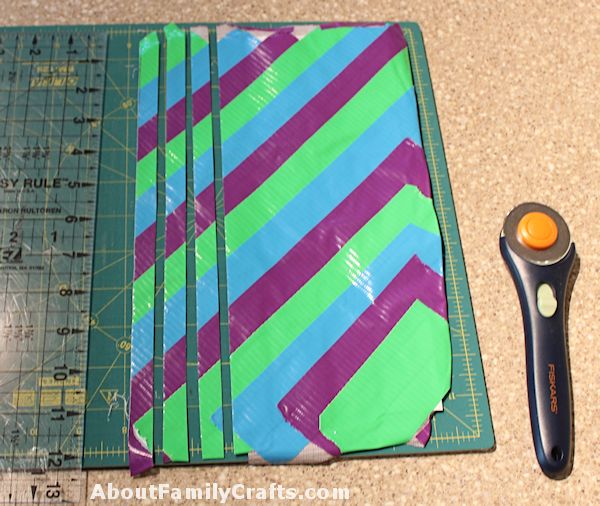 Set your three strips aside. Grab one of your rolls of duct tape and cut a piece that is a couple of inches longer than your strips. Lay this piece, sticky side up on your work surface.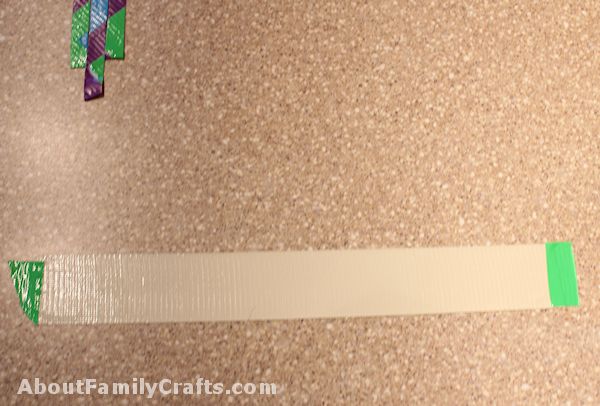 Now, set the three strips you cut onto the piece of duct tape. Watch how you ly out the pieces so the colors land how you want them.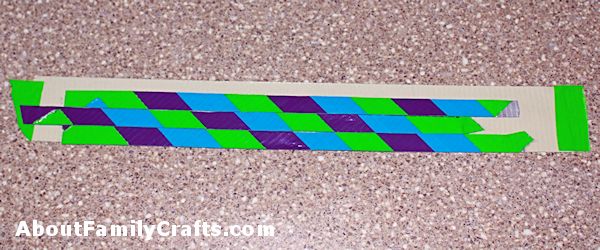 Trim around the strips to cut off the excess duct tape. Trim the ends so the bracelet fists nicely around your wrist.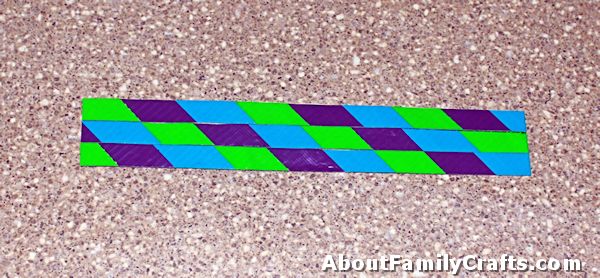 Cut a piece of velcro, both the hook and the loop pieces, about 1 1/2-inches long. Adhere one piece to the outside of the bracelet, near one of the short edges. Place the other piece of to the inside of the bracelet on the opposite end as the first.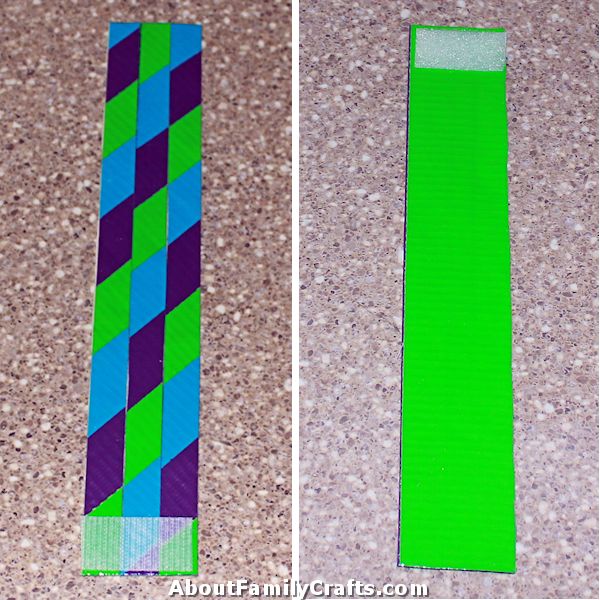 Now you can put on your bracelet. Have fun making a variety of them using different colors and even different layout designs. Make sure you stop back here and let us see what you come up with.