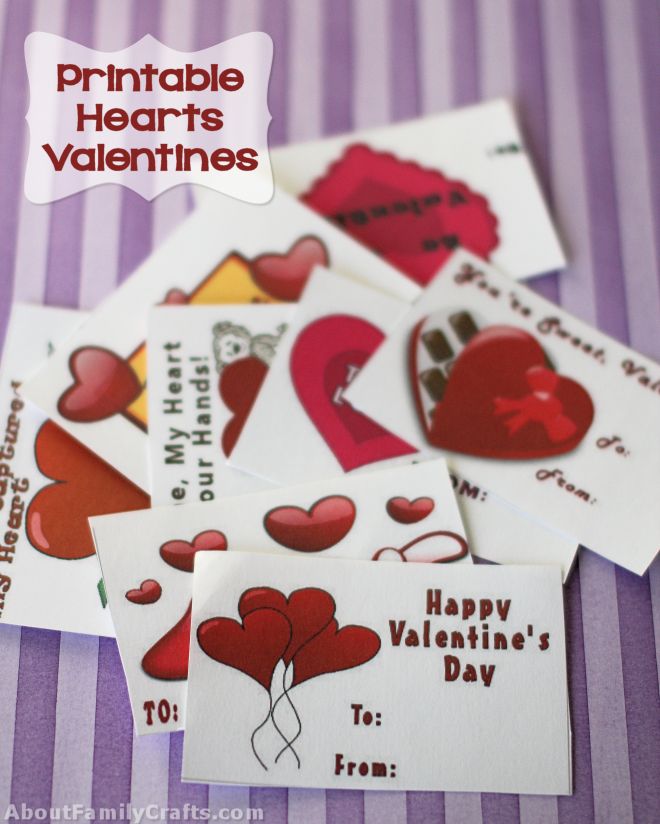 Whether you waited until the last minute to find Valentine's Day cards for your child's classroom or you just want to save some money, these printable Valentine's Day cards featuring heart designs might be just what you need.
This collection of heart printable Valentines includes 8 different designs that you can print on a single sheet of heavy paper or cardstock. If you like, you could also use matte photo paper. You may want to play with the print settings on scrap paper to make sure you like what you print before you waste good paper.
I have provided both a JPG and PDF version of these printable Valentines. Download whichever version you prefer to use and enjoy!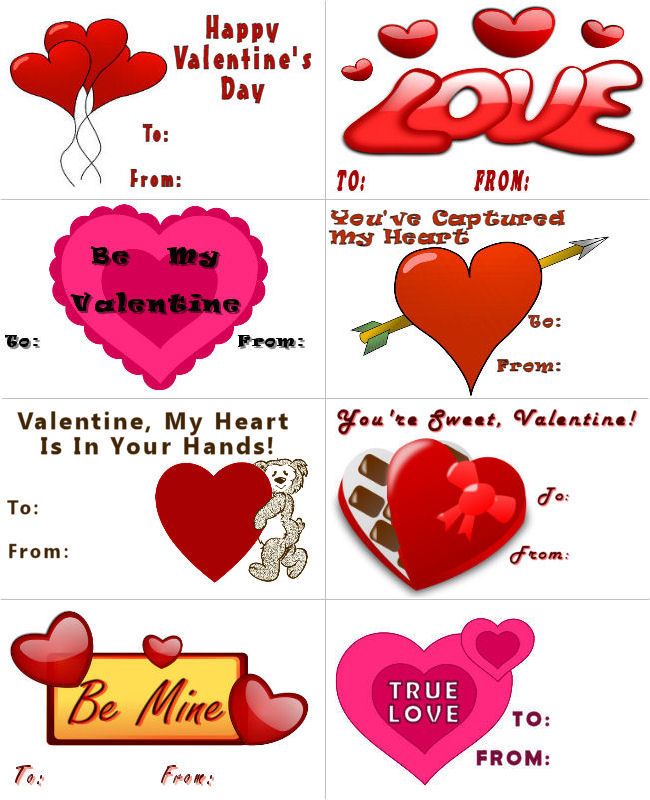 Download:
| PDF | JPG |
Do you like the design shared here? If there is something else you would love to see, make sure you take a moment and comment below. Thanks for your feedback!