Sometimes, you just need a fast and easy craft project to help pass the time a little bit. This simple watermelon picture is perfect for those times!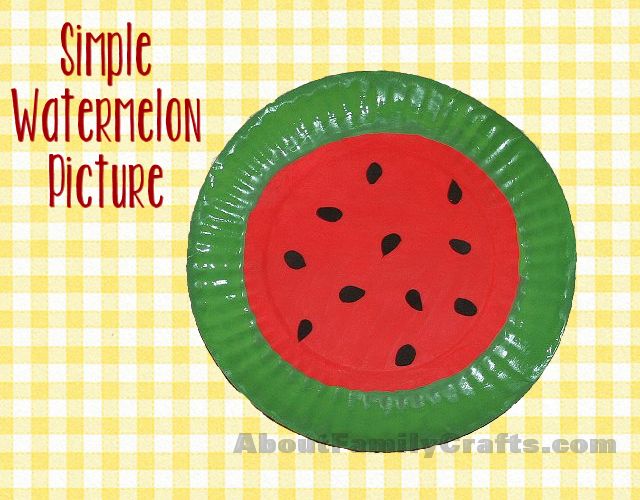 This is a project that is great for all ages and the supplies you need can easily be modified to suit whatever you have on hand. If you don't want to bother with paint, you can have the kids use markers or crayons. Instead of paper plates, you can simply use paper. You can even use a half or a quarter of a paper plate if you prefer.
Supplies Needed to Make a Simple Watermelon Picture:
Paper plate
Red and green paint
Watermelon seeds or black paper, craft foam, or felt
Craft glue
Tools Needed:
Eat some watermelon before you do this craft project. Save some of the seeds, rinse them off, and set them aside to dry. If you would rather not use real watermelon seeds, you can simply cut some seed shapes from black paper, craft foam, or felt. Set them aside.
Start out by painting the paper plate. Paint the middle red to look like the inside of a watermelon and paint the outside green to look like the rind. Let the paint dry.
Use a generous amount of craft glue to attach the seeds to the paper place. Randomly glue them all over the area you painted red. Use as many or as few as you like. Let the glue dry.
You can use these watermelon pictures to decorate for a barbecue or summer get together or even give them to someone special.