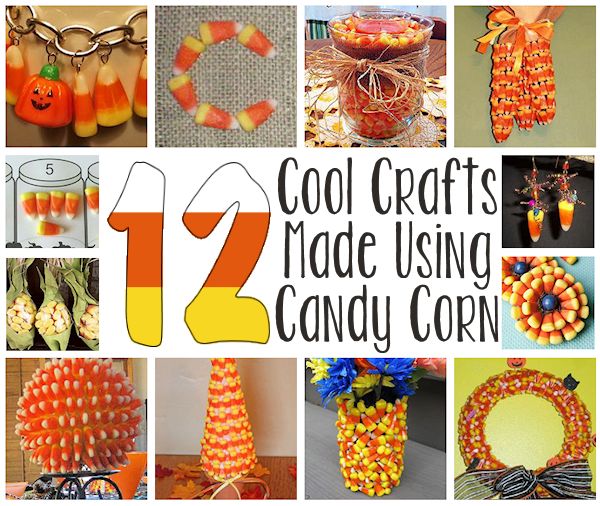 On my last visit to the grocery store, I was excited to find fresh bags of sweet candy corn.  I was so looking forward to popping a few in my mouth, but I was sorely disappointed when I did.  I was wrong to think they were fresh.
While I didn't really want to eat these too crunchy candies, I didn't want to throw them away. That is what inspired me to do some searching to find something to do with them.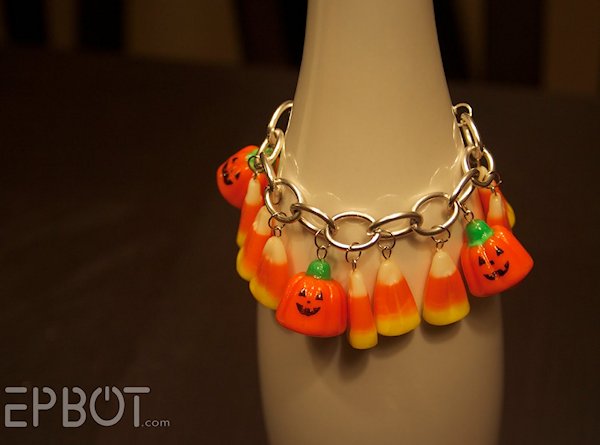 1 – Candy Corn Bracelet @ Epbot
I love what this designer did with her candy corns, which she preserved with epoxy.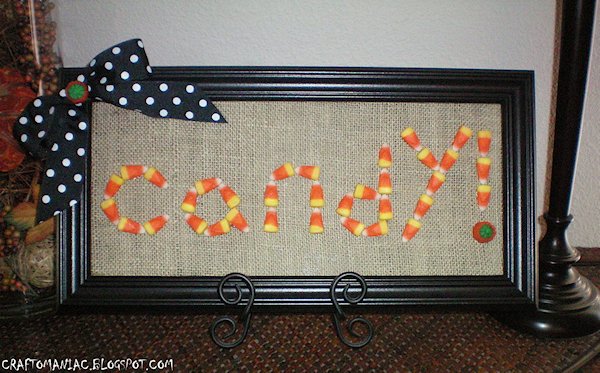 2 – Candy Corn Burlap Frame @ Craft-O-Maniac
Create this fun home decor item using an inexpensive frame, a hunk of burlap, and some candy corn.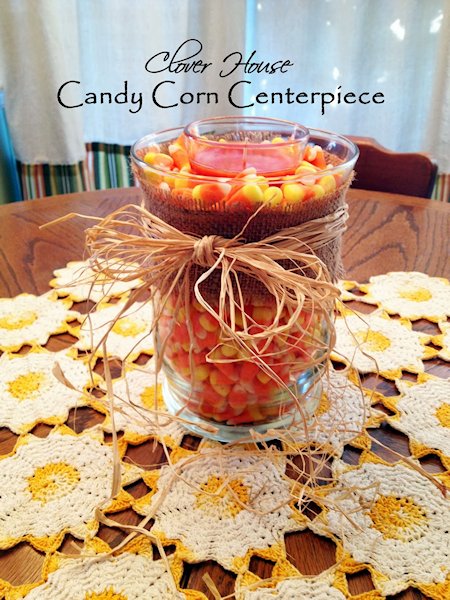 3 – Candy Corn Centerpiece @ Clover House
While you might not think filling a jar with candy corn is creative, I love the little details.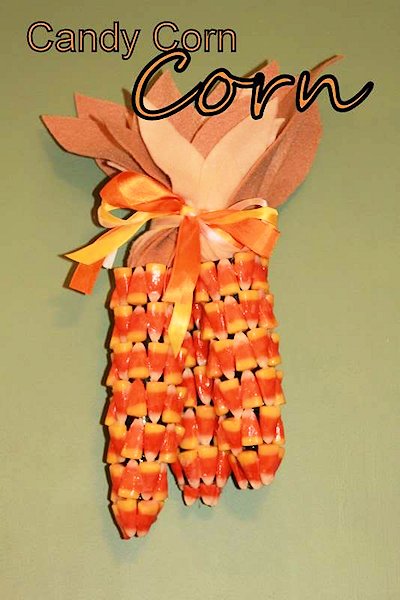 4 – Candy Corn Corn Cobs @ Nap-Time Creations
Make a corn cob craft using a paper towel roll, candy corn, and a few basic craft supplies.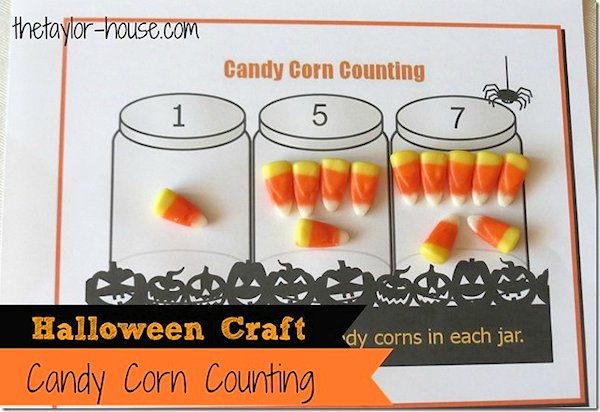 5 – Candy Corn Counting Game @ The Taylor House
Download and print out this fun game the kids will love to play using candy corn.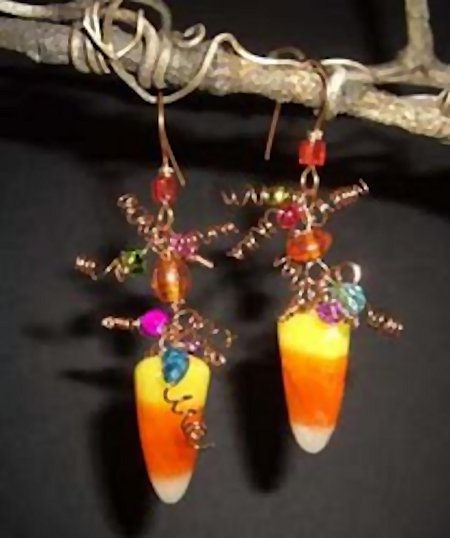 6 – Candy Corn Earrings @ Fave Crafts
Discover how easy it is to make wearable candy corn earrings decorated with colorful beads.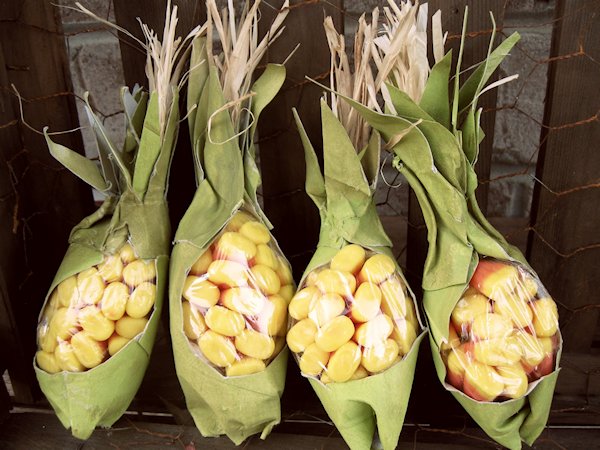 7 – Candy Corn Favors @ Craftberry Bush
I love the idea of using a toilet paper roll as the corn husk and filling it with candy corn.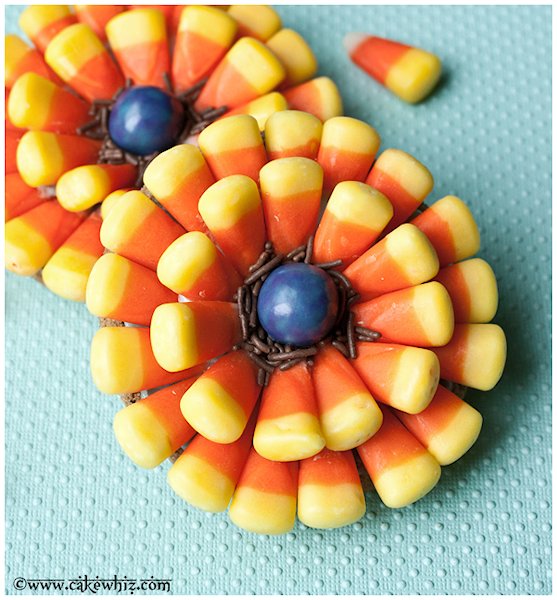 8 – Candy Corn Flowers @ Cake Whiz
Follow the directions in this tutorial to make an edible flower, or you can modify it to make a flower you can use as a pin or decoration.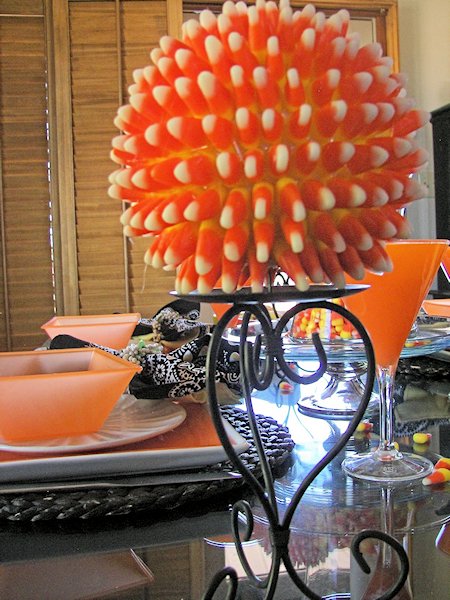 9 – Candy Corn Spheres @ Red Couch Recipes
By simply gluing candy corn to styrofoam balls, you can create amazing decorations.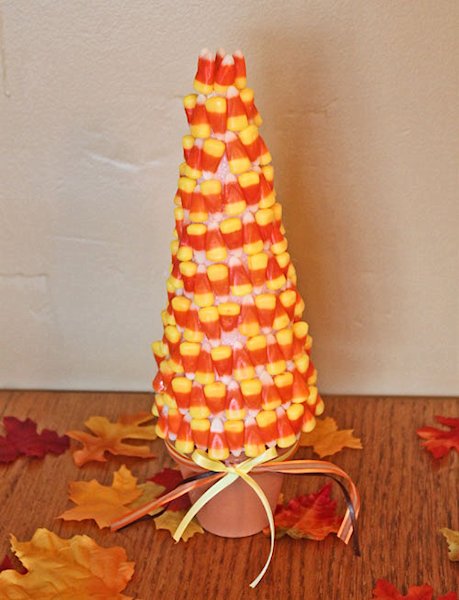 10 – Candy Corn Tree @ About
Learn how to craft a fun Halloween tree using a styrofoam cone and candy corn.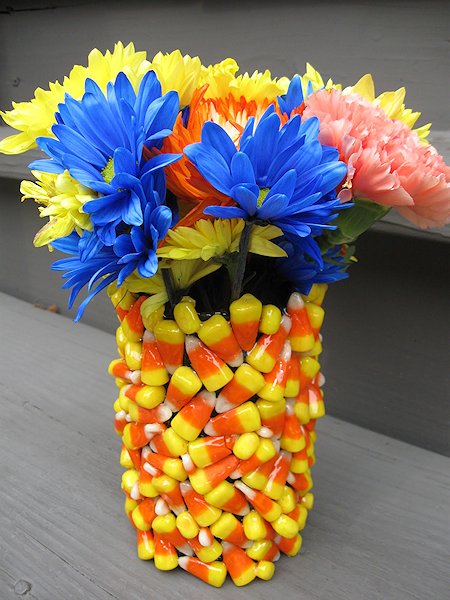 11 – Candy Corn Vase Craft Tutorial @ Craft Klatch
While you can simply fill a glass vase with candy corn, why now attach them to the outside of a colorful vase?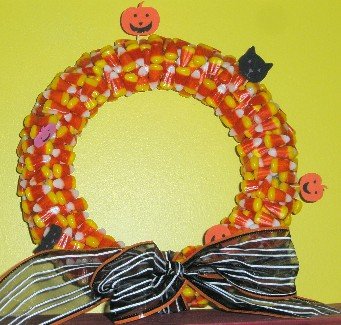 12 – Candy Corn Wreath @ Kid's Wonder Art
This tutorial shows you how easy it is to make a stunning wreath using a styrofoam wreath shape and candy corn.
Next time you find yourself with some dried out candy corn, did this round-up inspire you to craft something with them? What will you make? As you visit all of these projects, make sure you take a moment to leave a comment and let the designers know how much you enjoy them.