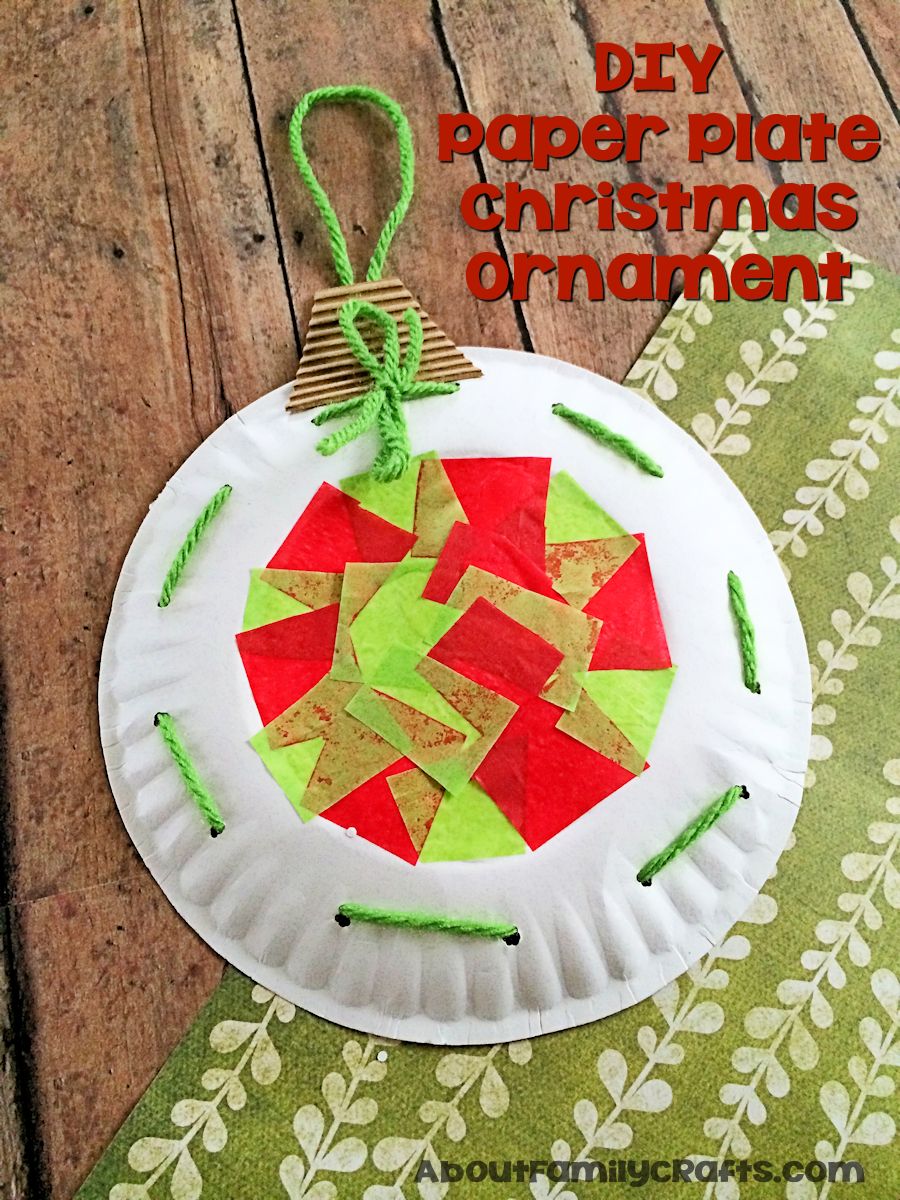 One of our favorite parts of getting ready for Christmas has always been crafting. We enjoy making ornaments, gifts, and decorations — like these paper plate Christmas ornaments.
This Christmas decoration is made to look like oversized Christmas tree ornaments, While they might be a little too large to hang on a Christmas tree, you can hang them on walls, in windows, or on a door. Kids, and adults, of all ages will have a ton of fun making these colorful paper plate ornaments and you can easily modify them to fit your needs. You can make the ornaments different sizes by using different sizes of paper plates.
Supplies Needed to Make a Paper Plate Ornament:
Small paper plate
Tissue paper
Wavy brown textured scrapbook paper
Green yarn
Elmer's glue
Hot glue sticks
Tools Needed:
Scissors
Small circle hole puncher
Hot glue gun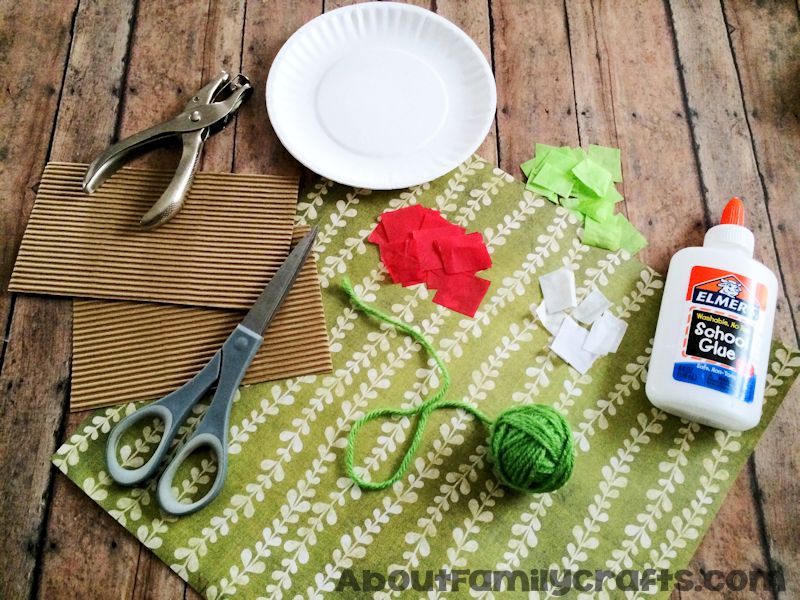 You should start this project by using the small circle hole puncher to make 14 holes around the outer part of the paper plate. Weave a piece of yarn in and out of your punched holes. If you (or the little ones) are having a hard time getting the end of the yarn through the holes, try wrapping a piece of tape around the end on the yarn! Once you have the yarn through all of the holes, even out the length of the ends and leave them hanging loose for the moment.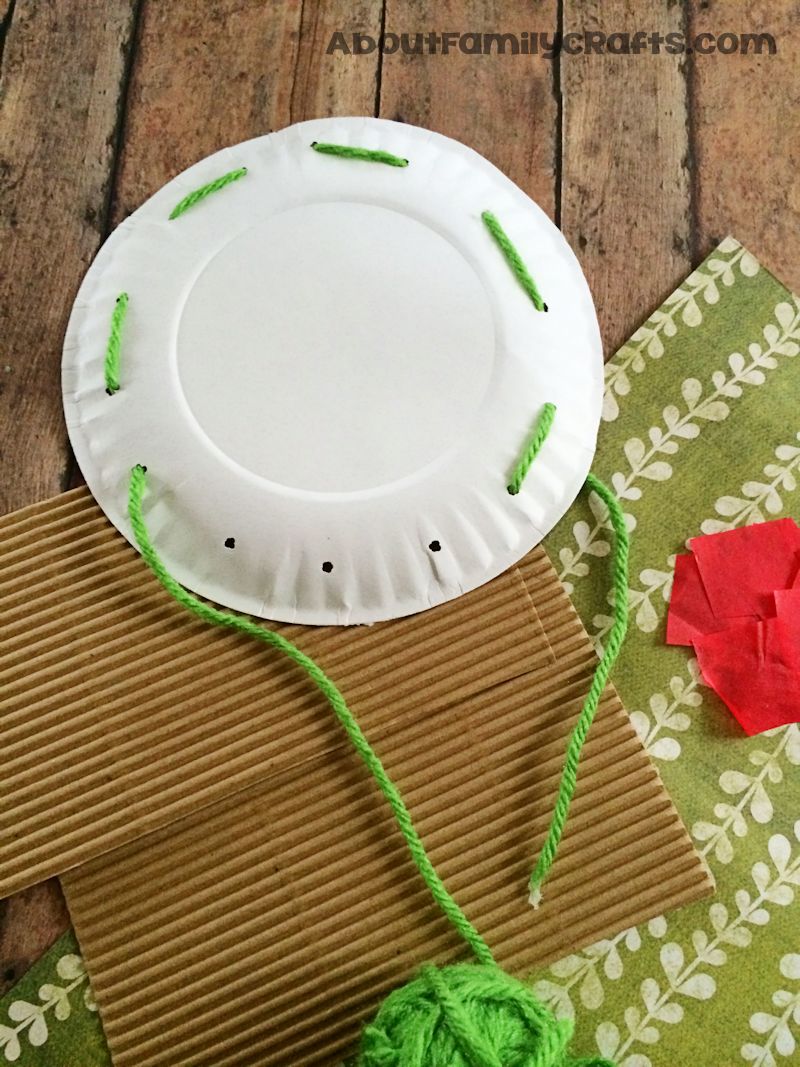 Cut a triangle shape out of your wavy brown paper and then cut the tip off. Now, use the white glue to adhere the long end of the triangle to the paper plate, just about the yarn ends, to make the pretend ornament hanger. Once you have the ornament hanger in place, tie the ends of the yarn into a bow.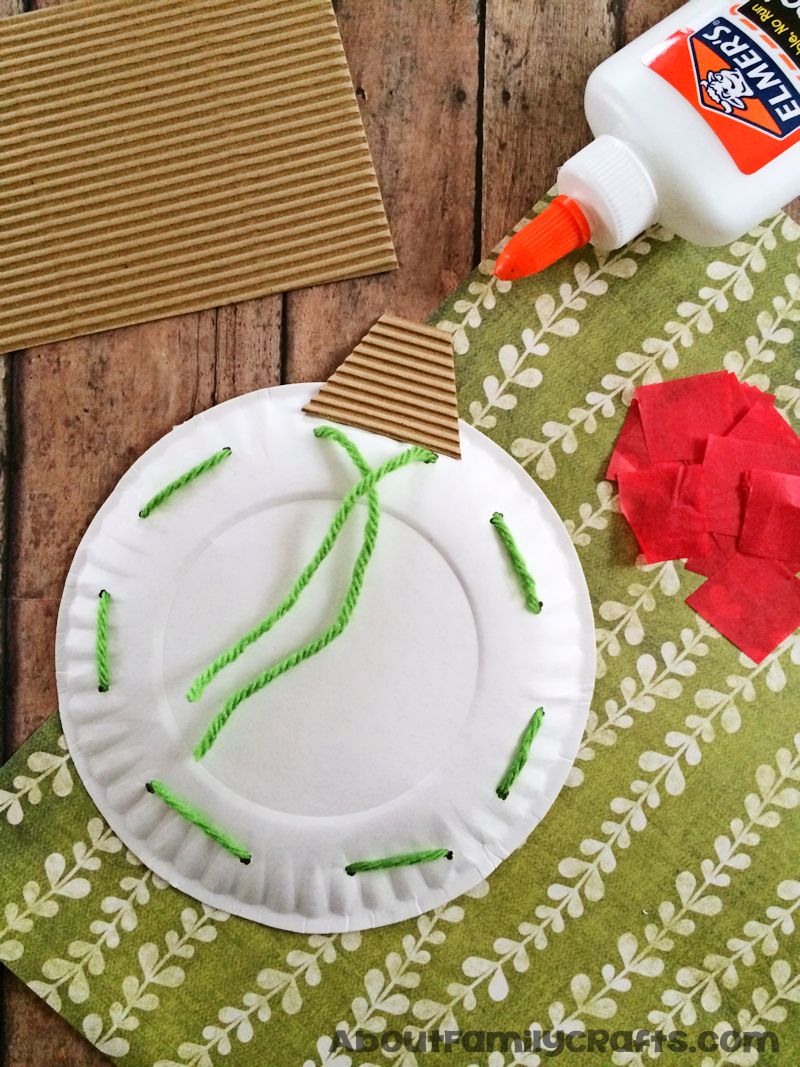 To finish your ornament, you will be decorating it with tissue paper squares. First, cut your tissue paper into 1-inch squares. They do not have to be cut perfectly. I used red and green tissue paper but you can use whatever colors you want.
Squirt a generous amount of white glue onto the inner circle on the paper plate. One at a time, press your tissue paper onto the glue. Make sure the tissue paper overlaps so all of the white is covered. You may have to add some extra glue to the edges of the tissue paper squares where they do overlap.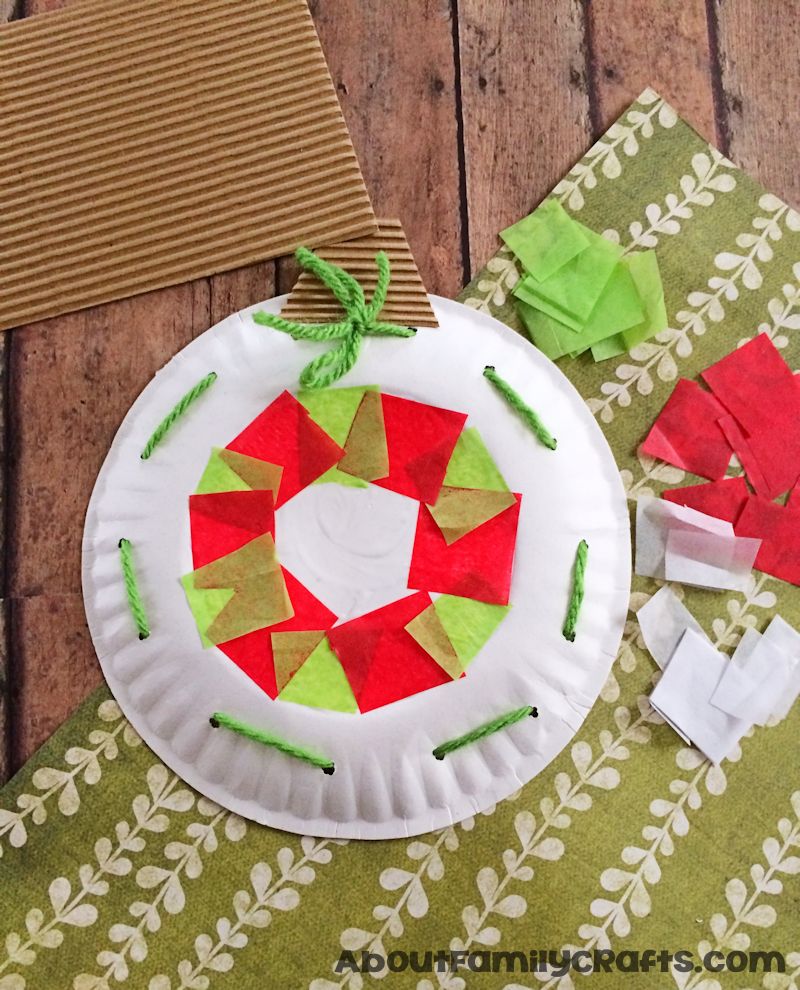 Finally, all that is left to do is to add a loop for hanging! Cut a piece of yarn that is about 12-inches long and tie the ends together to form a loop. Flip your paper plate ornament over and glue the knotted end of the loop behind the wavy brown paper using a hot glue gun.
Now you can hang up your ornament and admire it for the entire season!