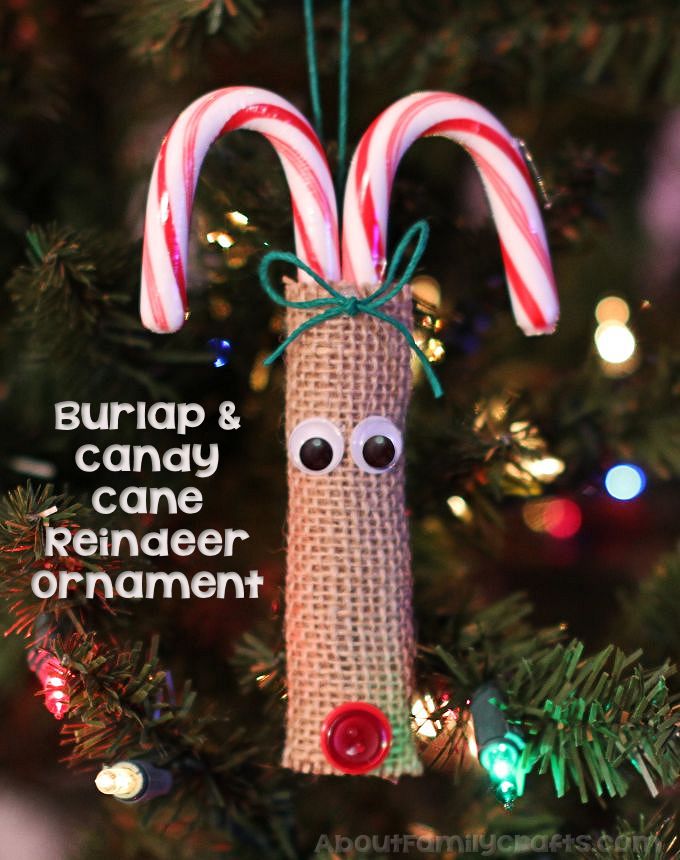 This cute little reindeer is easy to make and can be used as an ornament, a gift topper, or even a fun gift. It doesn't take much more than a few basic craft supplies to make one. You can even modify this to use supplies you have on hand. For example, if you don't have burlap, you can use felt or paper. You can use pom-poms instead of buttons or thin ribbon instead of colored hemp or twine.
Supplies Need to Make One Reindeer Ornament:
2 Candy Canes
Burlap
Google Eyes
2 Buttons (one smaller than the other)
Green Hemp or Baker's Twine
Hot Glue Sticks
Tools Needed:
Carefully set the candy canes next to each other on your work surface as shown. The top curve of each candy cane should be turned outward. Do handle your candy canes carefully because they do easily break (as you can tell by the picture, I broke one of mine).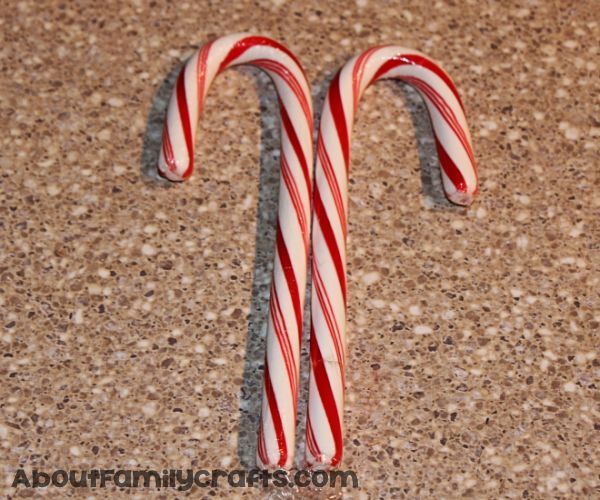 Use a hot glue gun, and a generous amount of glue, to attach the candy canes together. Let the glue cool.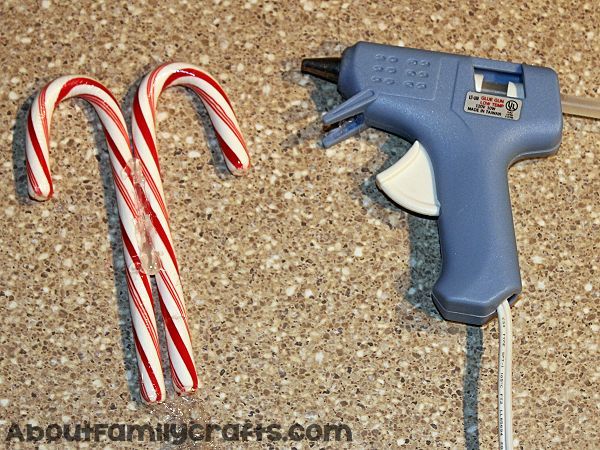 Cut a piece of burlap that measures approximately 4 1/2″ x 4 1/2″. Spread some hot glue on the candy canes and press one edge of the burlap into the glue. Let it cool and then wrap the burlap around the candy canes twice. Glue the other end of the burlap down.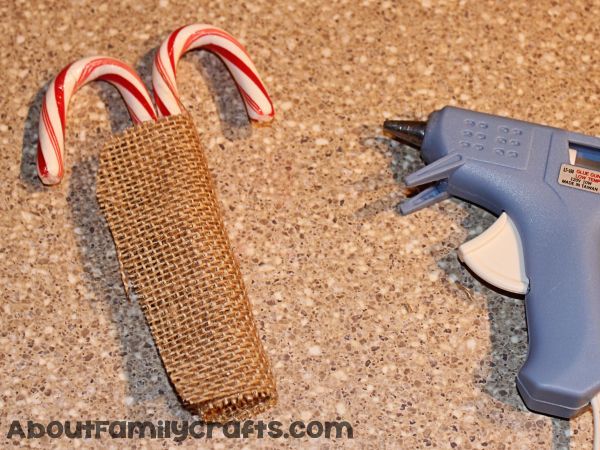 Trim off any extra burlap, both along the side of the candy cane and the bottom.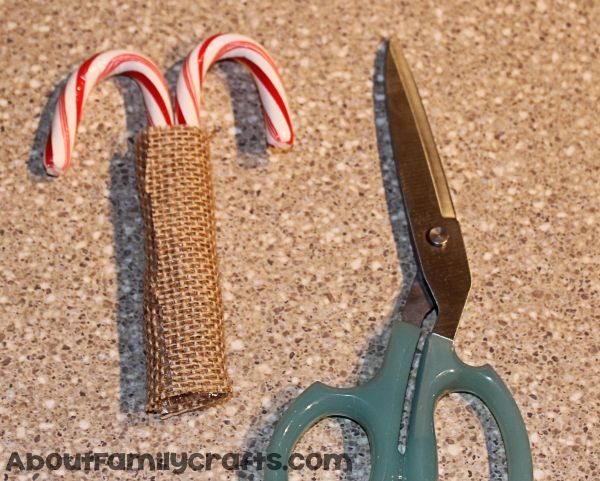 Flip the candy canes over and glue on two google eyes.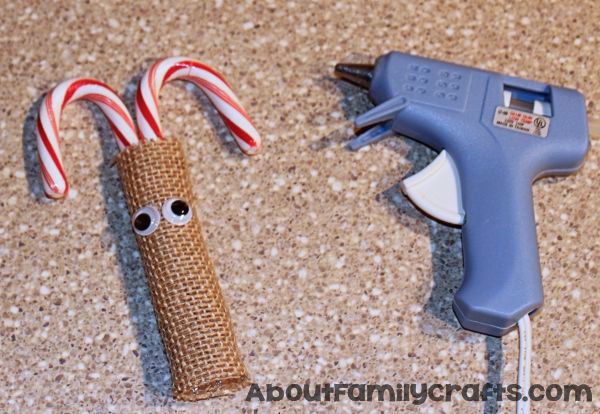 Glue the two buttons on to look like a nose. I glued down the larger button and then glued a smaller button on top of it. The buttons should be glued at the bottom edge of the burlap.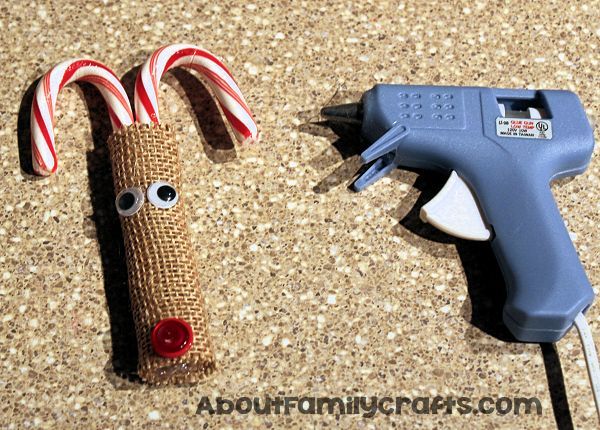 Cut a piece of colored hemp or baker's twine that is about 8 inches long and tie it into a bow. Glue the bow to the top of the burlap and trim off the ends as desired. This step is optional but it does add a little extra detail to the reindeer.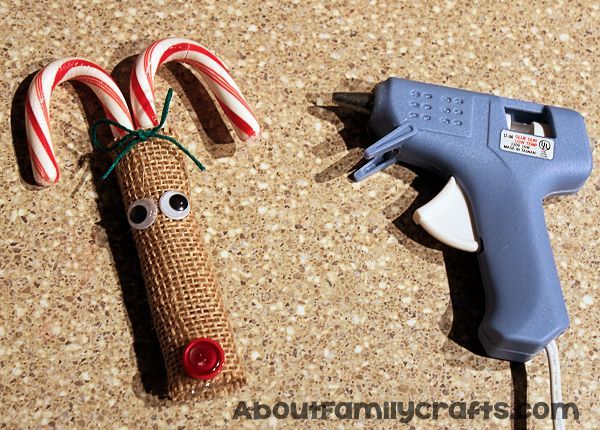 Cut a piece of colored hemp or twine that is about 12-inches long. Tie the ends together to form a loop. Glue this loop to the back of your reindeer so it can be hung up. Your reindeer is now done!