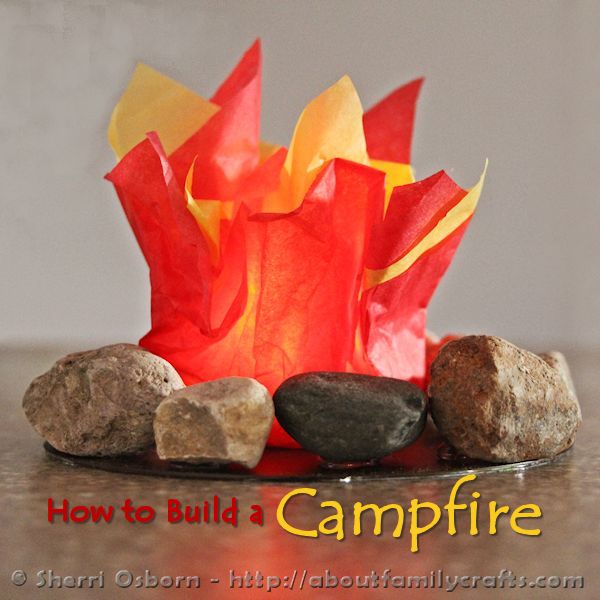 While I have built plenty of real campfires and could help you out with the real thing if you like, I would rather explain how you can use a CD, some rocks, and some tissue paper to make this cute campfire you can use as a party centerpiece of even a nightlight you can use in your tent. I created this CD campfire craft – well, actually several of them – to use as centerpieces at a baby shower with a hunting/outdoor theme.
Here are all of the supplies and tools you should gather together to make this craft:
Supplies You Need:
CD
Paint
Small Rocks
Craft Glue
Orange and Yellow Tissue Paper
Electric Tea Light Candle
Tools You Need: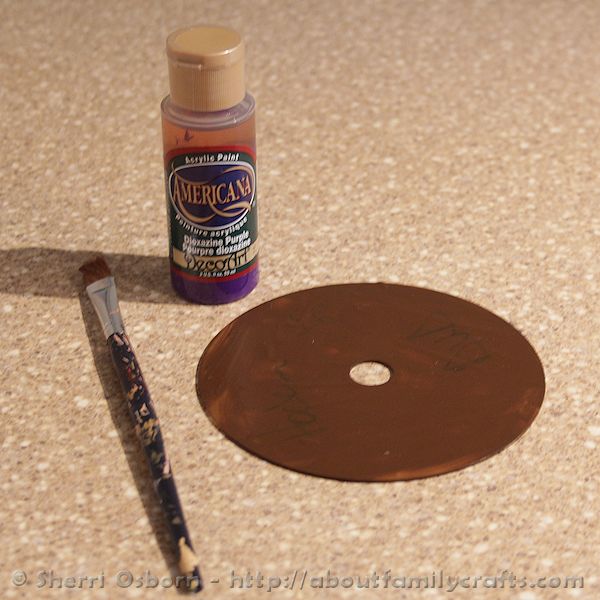 The first thing you need to do is paint the CD. I used brown so it looked like dirt, but you can use any color you like. It will probably take a few costs of paint to completely cover the CD. Let the paint dry.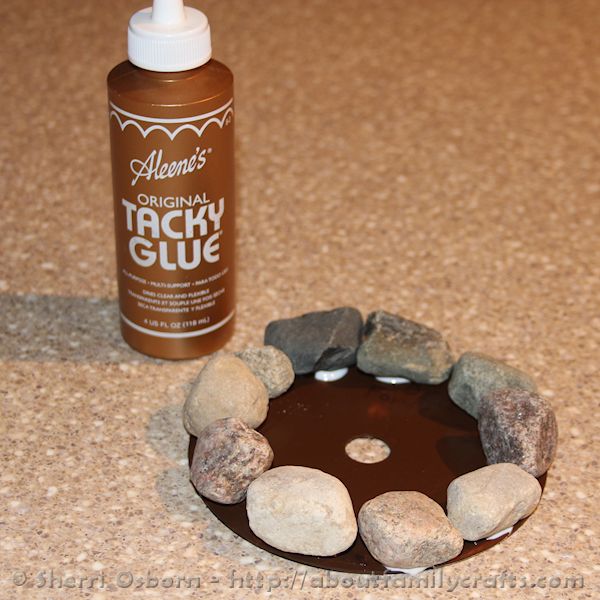 Arrange the rocks around the edge of the CD. Once you like the placement, glue them in place using craft glue or even a more heavy duty glue like E-6000. Let the glue dry.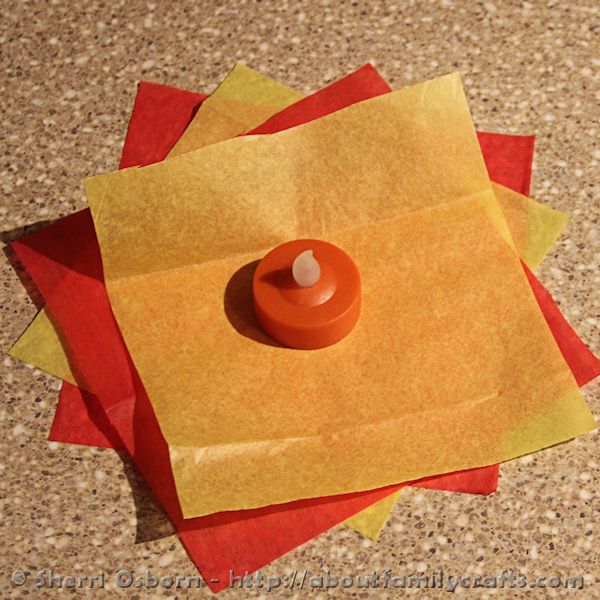 Cut two squares from each color of tissue paper. You will want your squares to measure about 5-inches across. Set your tissue paper on your work surface, alternating colors and offsetting the corners. Put a small dab of glue in the center of each piece of tissue paper before you stack the other on top of it. Do not put a dab of glue on the top piece. You do not want to glue the candle to the tissue paper because you will need to remove it to turn it off and on. Set the tea light candle on the center of the tissue paper. (Did you notice that the tea light candle I used was orange? I scored these at Halloween time at our local big box store!)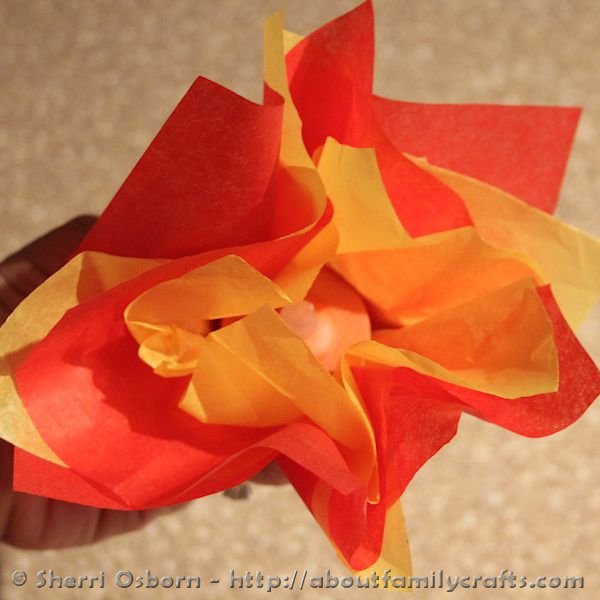 Carefully pick up the tissue paper and tea light candle. Gather the tissue paper up around the candle. Pinch the tissue paper around the candle as much as necessary to shape it.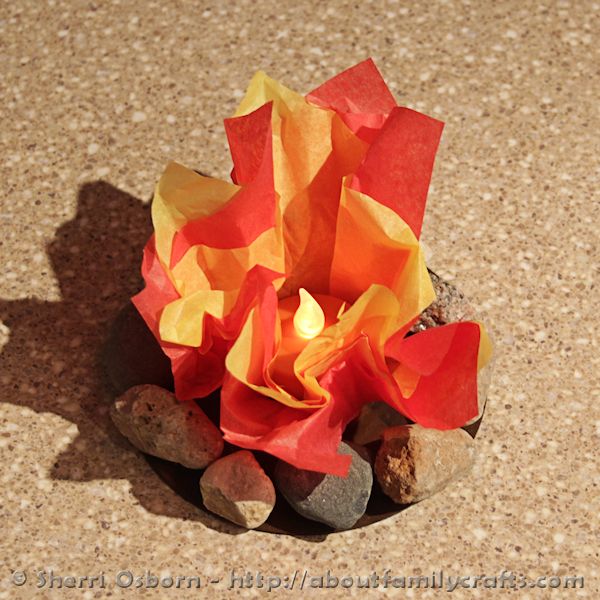 Squirt some glue in the center of the CD and set the tissue paper on the glue. Let the glue dry and your miniature campfire is ready to use. What will you use it for? Please let us know!