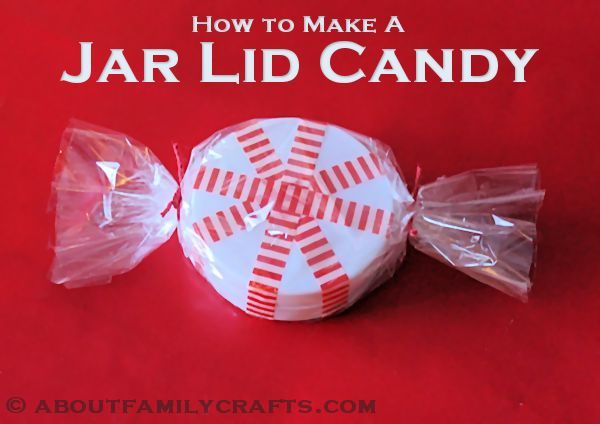 Discover how easy it is to recycle a couple of jar lids into on over-sized piece of peppermint candy. You can use it as a Christmas tree ornament or as a gift topper. It can even be a gift if you fill the jar lids with holiday candy or a small trinket.  If you are decorating a tree that is outside, these ornaments are perfect (minus the candy) since they are snow and rain proof!
Supplies Need to Make this Candy Craft:
2 Jar Lids of the Same Size
Paint (optional)
Small Candies or Trinkets (optional)
Washi Tape
Cellophane
Twine or Yarn
Tools Needed:
Paint Brush (optional)
Scissors
Make sure your jar lids are clean and dry. If they are not white (or another solid color of your liking) paint them. Let the paint dry.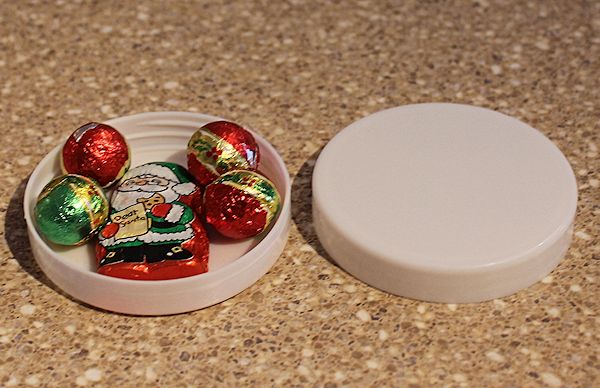 Set the lids on your tabletop. Place small candies or gifts in one of the lids. If you want your finished craft to be a permanent ornament that won't be opened, you will want to skip this step.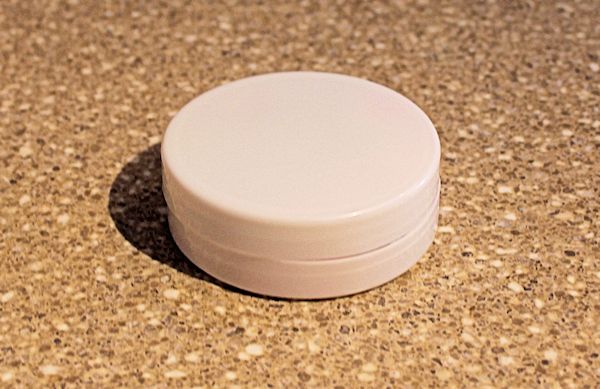 Carefully set the second lid on top of the first one. Try to line up all of the edges.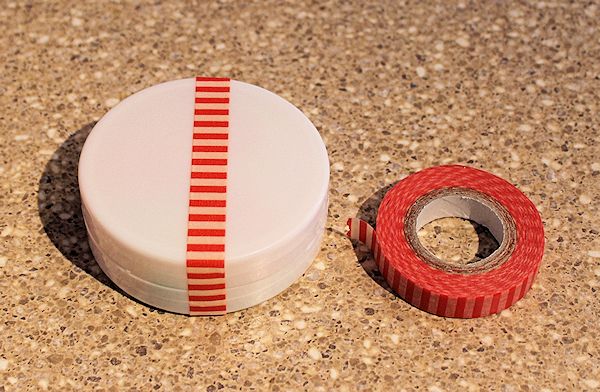 Hold the lids together and carefully wrap a piece of Washi tape around the lids.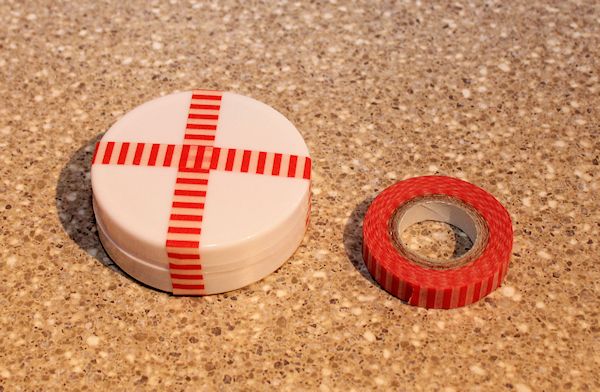 Wrap a second piece of Washi tape around the lids.  This piece should cross through the center of the first piece.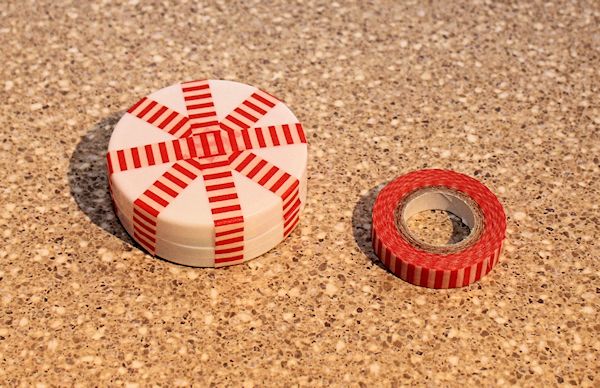 Use two more piece of Washi tape and wrap them around the lids. Of course, these are only suggestions. You can wrap your lids however you like. Just make sure you go around them enough to hold them tightly together.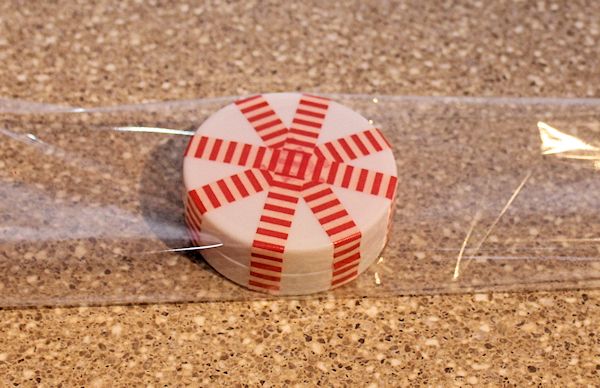 Cut a piece of cellophane that is wide enough to wrap around the jar lids.  Lay the cellophane flat on a table and set the jar lid candy on the center of the cellophane. Roll the cellophane around the candy.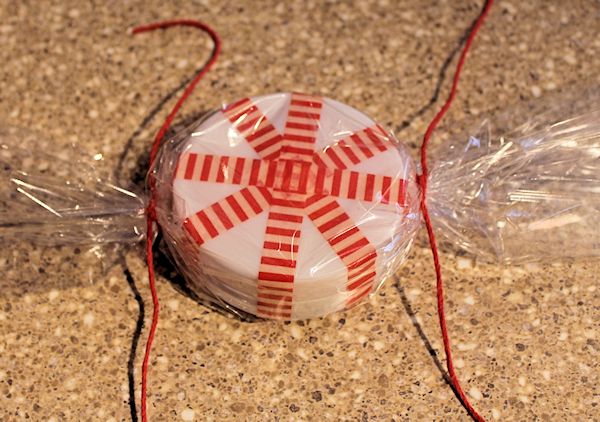 Cut two pieces of twine or yarn. Tie them on either side of the candy.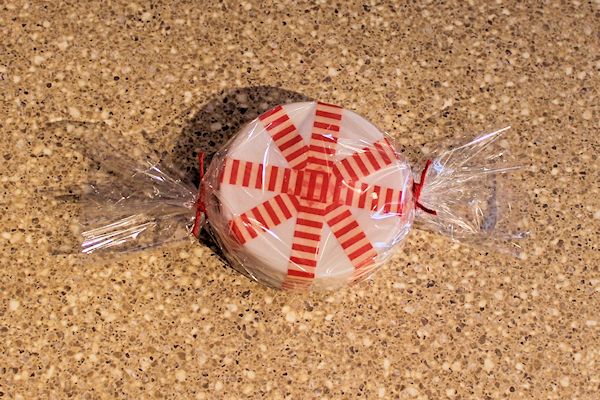 Trim the twine or yarn and then trim the cellophane so your jar lid now looks like a wrapped peppermint candy.