Have some fun experimenting with broken pieces of colorful glass and a mason jar to create a unique candle holder that makes a great addition to a patio or dining room table. You can even make several to use as table centerpieces for a wedding or a birthday party.  I was happy with this simple flower design, but you can cover the entire jar with glass pieces if you prefer.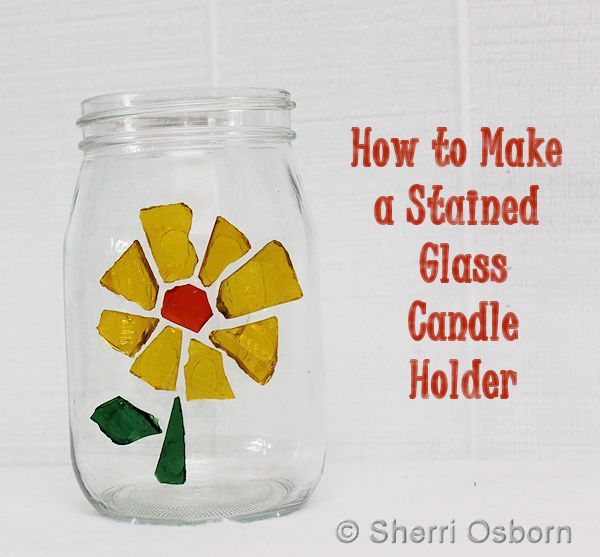 All you need to make this craft is a plain jar, some pieces of colorful glass, and some super glue.  You can use a mason jar or recycle an old mayonnaise or spaghetti sauce jar.  The stained glass pieces can be found at just about any craft store. I used Gorilla brand super glue and it was perfect. I had enough time to position the glass piece exactly where I wanted it, but I didn't have to hold it in place for longer than a minute or two. Just make sure that whatever glue you choose will be clear when it dries.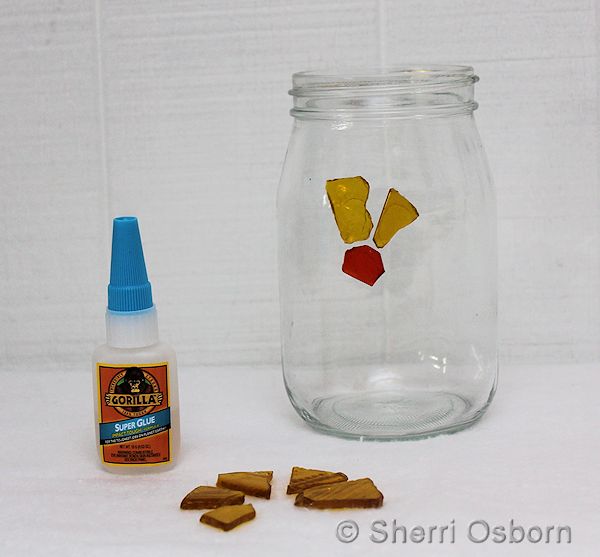 Start out by laying your glass pieces out on the table how you want them to be on the glass jar. This is the easiest way to figure out the design you want. Once you have the pieces arranged how you want them, you can glue one piece at a time onto your jar. Hold each piece in place until the glue sets.
Continue this until you have all of the pieces glued in place. You can then slide a candle into the jar and light it. I used a long candle lighter but you can also tape a match stick to the end of a pen or similar item.