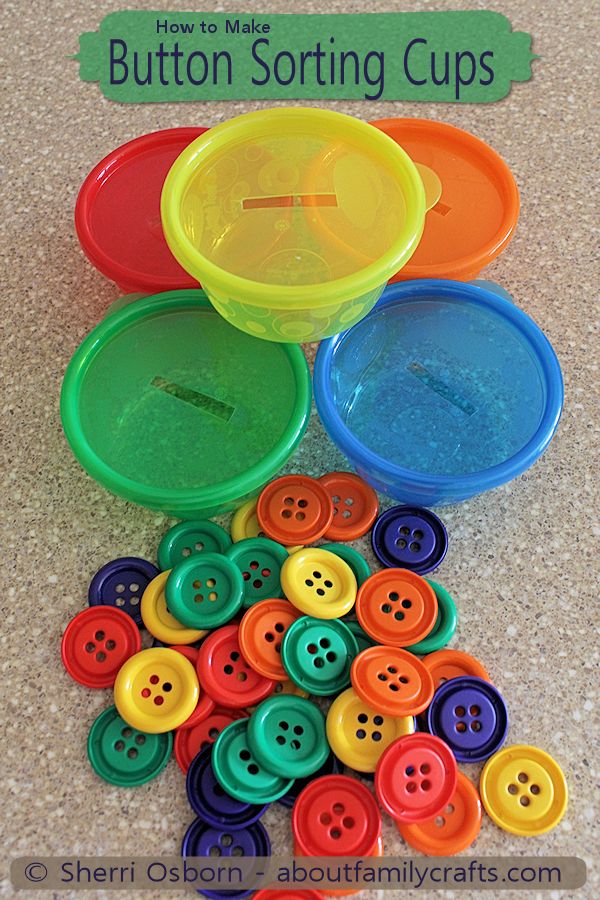 When I visit just about any kind of store, I love strolling down the clearance isle. On a recent trip to the craft store I did just that and found several packages of
Big Plastic Buttons
(affiliate link). While I had no idea what I would use them for, I just had to get them – after all, they were on clearance!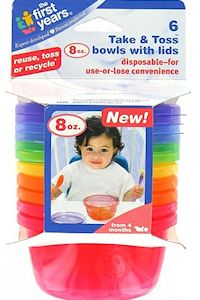 It didn't take me long to figure out what to do with them.  Awhile back, I made some Color Sorting and Matching Activities for Toddlers. Looking at those sitting on a shelf in my craft room motivated me to do something similar with these buttons.
The first thing I did was visit my local Walmart and bought some colorful bowls. I got these Take & Toss Toddler Bowls with Lids
(affiliate link) because the colors matched the button colors so well. The only problem I ran into was that I had to buy 2 packages of the bowls because the lids were different colors than the bowls.
Once I got home, I grabbed a utility knife and a cutting mat. I cut a small opening in each of the lids. Make sure the hole is just big enough to slip a button in to.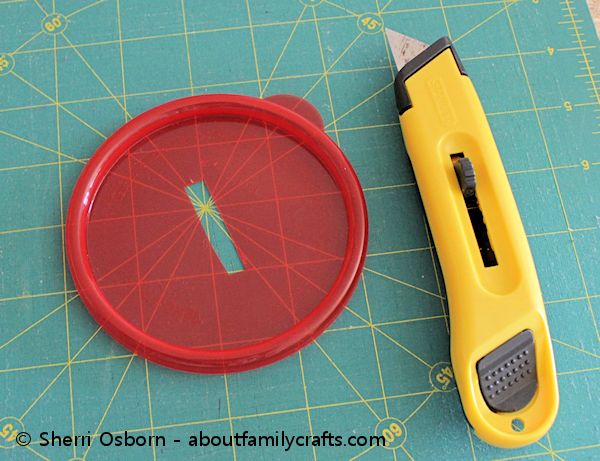 That is all you need to do to make the button sorting cups.  Snap the lids onto the bowls. Now you can show your child how to slip the buttons into each cup.  Encourage the child to match the color of the buttons to the matching color cup.  They can also practice counting as they slip each button into a cup.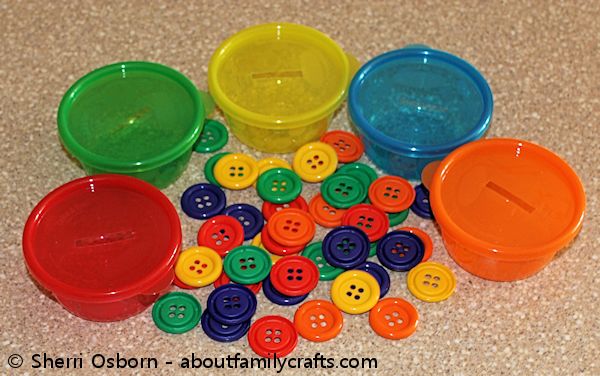 Disclosure: As noted above, this post contains affiliate links. See my disclosure policy for details.