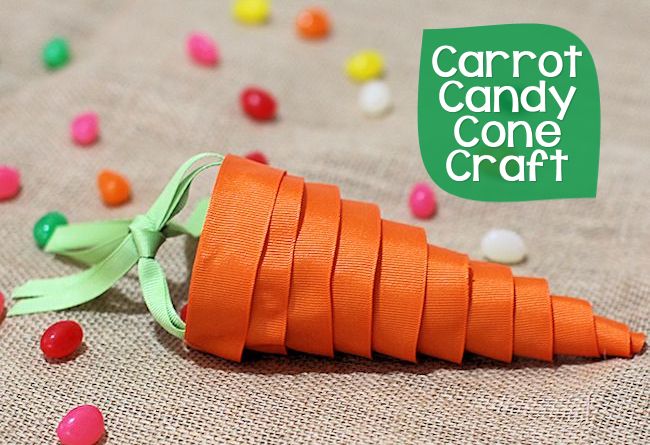 Remember the paper mache cone craft challenge? I am happy I introduced this challenge just in time for Easter because this carrot candy holder seemed like an obvious use for one of the cones. It is so easy to make that you will want to make one to give to everyone you know.
You can hang these little cones on an Easter tree decoration or prop it up in an Easter basket. Of course, you will want to fill it with candy first. While my first choice at Easter is jelly beans, you can choose an small candy you like.
Supplies Needed to Make a Candy Carrot Cone:
Paper Mache Cone
Orange Ribbon
Green Ribbon
Hot Glue Sticks
Tools Needed:
The orange grosgrain ribbon I used was 1-inch thick. You don't want to cut the ribbon off the spool until you are done wrapping it around the cone.
Start near the pointed end of the cone. Use the hot glue gun to secure the end of the ribbon to the end of the cone.  Be careful working with the hot glue!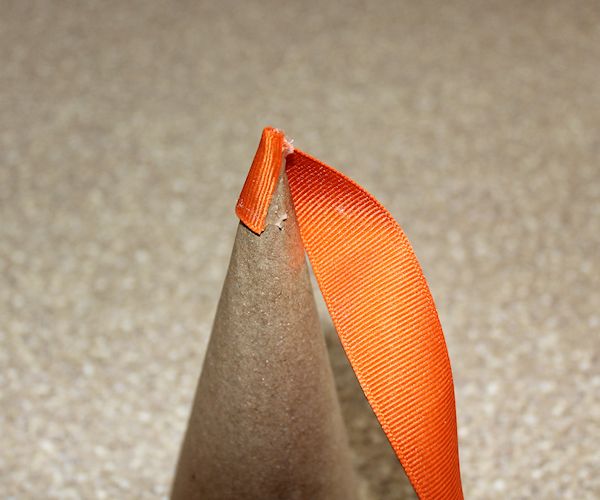 Wrap the ribbon, at an angle, up and around the cone.  You will want the ribbon to overlap itself as you go so you can't see any of the cone. Carefully glue the edge of the ribbon to the cone using a thin line of hot glue.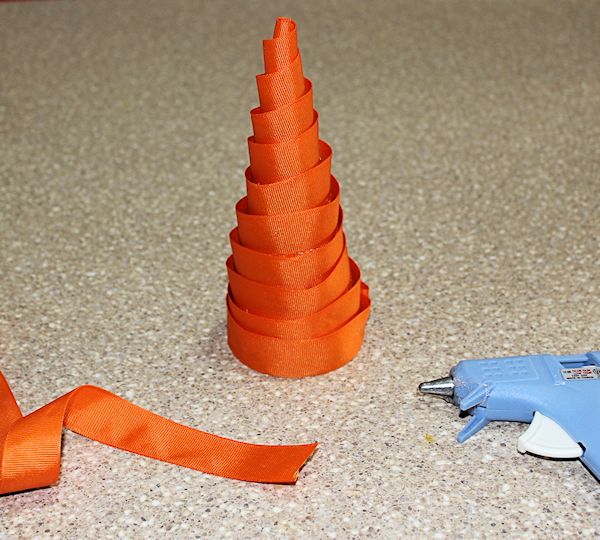 Once your cone is covered completely with orange ribbon, set it aside for a moment.  Grab your green ribbon. I used a green grosgrain ribbon that was 1 /2-inch thick.  Cut  six pieces that are each at least 12-inches long.
Glue three of the ribbon pieces just inside the top edge of the carrot cone.  You then want to glue the other three pieces of ribbon just inside the top edge of the carrot cone, directly across form the first three.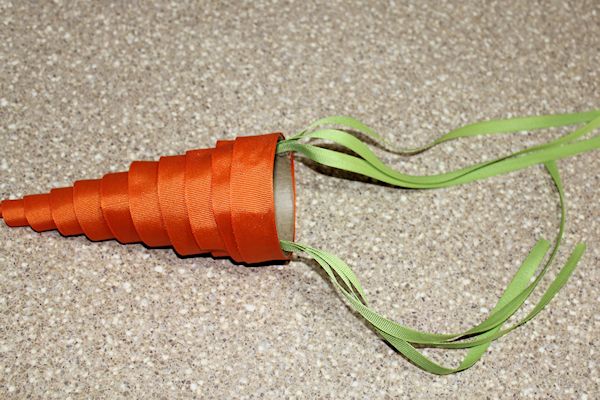 All that is left to do now is to tie the ribbons together to make a 'handle' for your carrot-shaped candy holder.  If you like, trim the loose ends of the ribbon.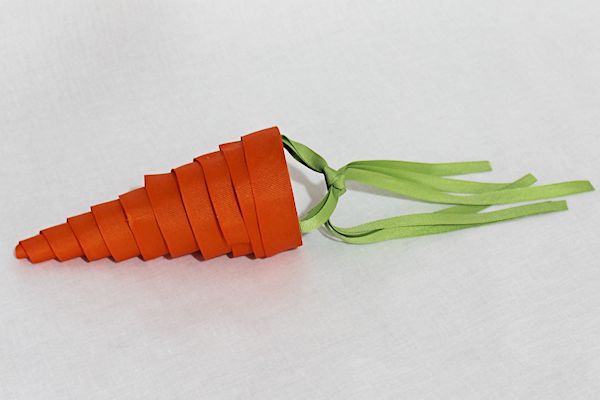 You can now fill your carrot with sweet treats. Will you give it away or keep it for yourself?