It has been another busy week at Family Crafts and I hope a busy weekend too. I hope I can find some time to escape to my craft room and work on a special quilt for a special bride. What are your crafty plans? If you want to gather your family together to craft, perhaps some of these Earth Day crafts or printable projects will work.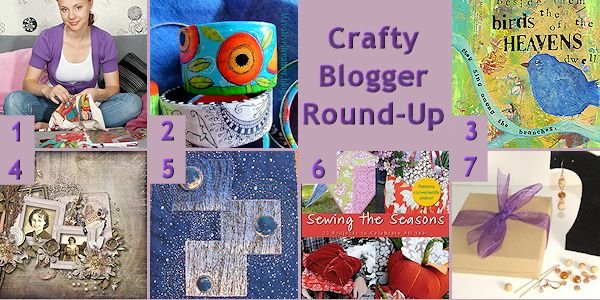 #1 – 10 Crafts for Teenagers – Check out these projects that are great for teens. of course, other age groups might be interested in them also.
#2 – ACreativeDream's Paper Bracelets – I think June would be the first one to admit she is hooked on making these amazing paper bracelets, and who can blame her!?!
#3 – Blue Birds and the Bible – Check out how Cherie combined blue birdies and Bible quotes in a series of wonderful prints.
#4 – May is the Month to Preserve Precious Family Memories – http://the-artful-crafter.blogspot.com/2012/05/may-is-month-to-preserve-precious.html
#5 – Outer Space Art Quilt – Can you help Cyndi think of a name for her latest quilt?
#6 – Sewing the Seasons – Read Sherri's review of this craft book that will have you sewing up a storm all year long.
#7 – The Survey Says – The Crafty Princess is thinking of reviving her jewelry kits, maybe even starting up a bead club, and she's really appreciate some input.
I hope you enjoy exploring all of these links and they inspire you to craft with your family.