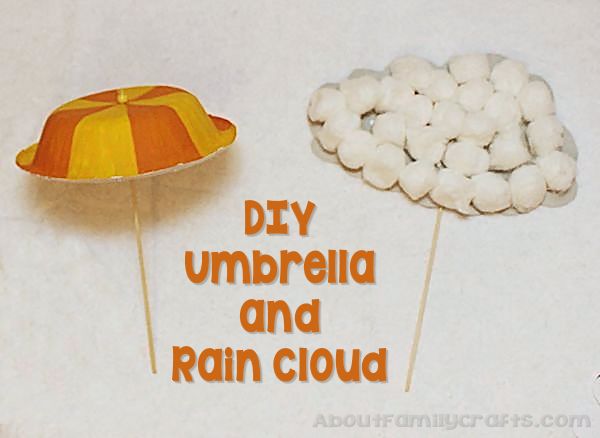 Celebrate spring by making this pair of crafts. Both the umbrella and the cloud are easy to make and fun to play with, and you just might have everything you need to make them both lying around your house. Let your child make one of each for themselves, and then have them make an umbrella for each stuffed animal or doll they own. You can add some yarn or string to the top of the rain cloud and hang it from the ceiling instead of attaching it to a skewer.
How to Make the Umbrella Craft:
While I simply painted my bowl, you can decorate yours any way you want. Older kids might have more fun if you decoupage the bowl using colorful paper or fabric. Younger kids may enjoy covering the bowl with spring or weather related stickers, or stickers featuring your child's favorite characters.
Supplies You Need:
Tools You Need:
The first thing you need to do it paint the bowl. You can paint both the inside and the outside of the bowl, or just the outside. Let the paint dry. You can decorate the painted bowl using stickers or anything else you like.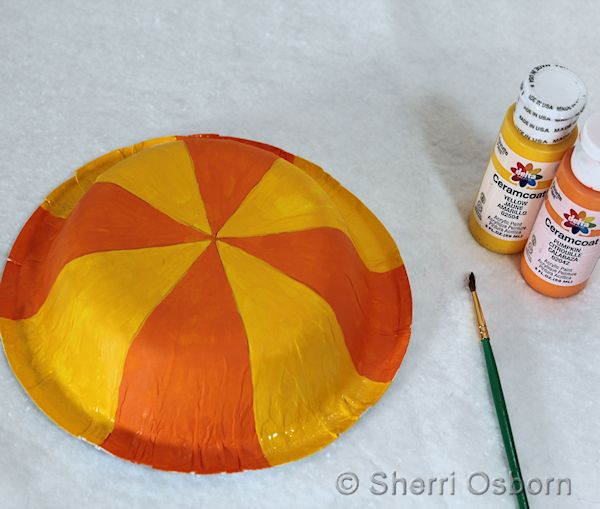 Carefully use the pointed end of the bamboo skewer to poke a small hole through the center of the bowl. Dab a little bit of glue around the tip of the skewer. Place a pony bead over the end of the skewer, onto the glue. Let the glue dry.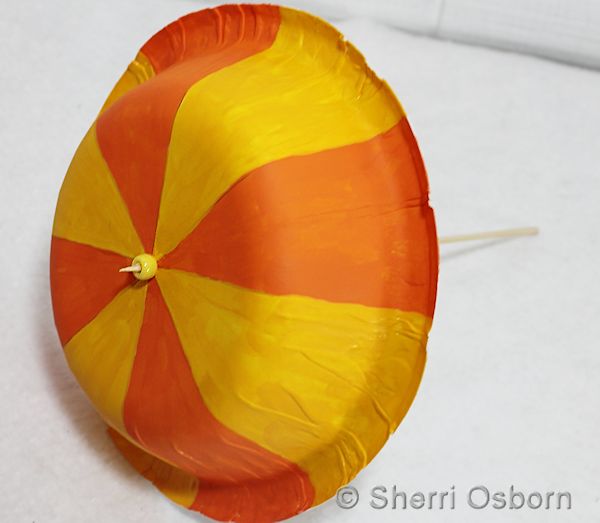 Your umbrella is now done. Go for a walk and take it along, or turn on some music and create a fun dance using the umbrella.
How to Make the Rain Cloud Craft:
You can make this cloud to go along with the umbrella or to use by itself. Put on some music and have your kids to a little rain dance with their cloud.
Supplies You Need:
Tools You Need:
Download and print out this cloud pattern onto gray or blue paper. You can also draw your own simple cloud shape.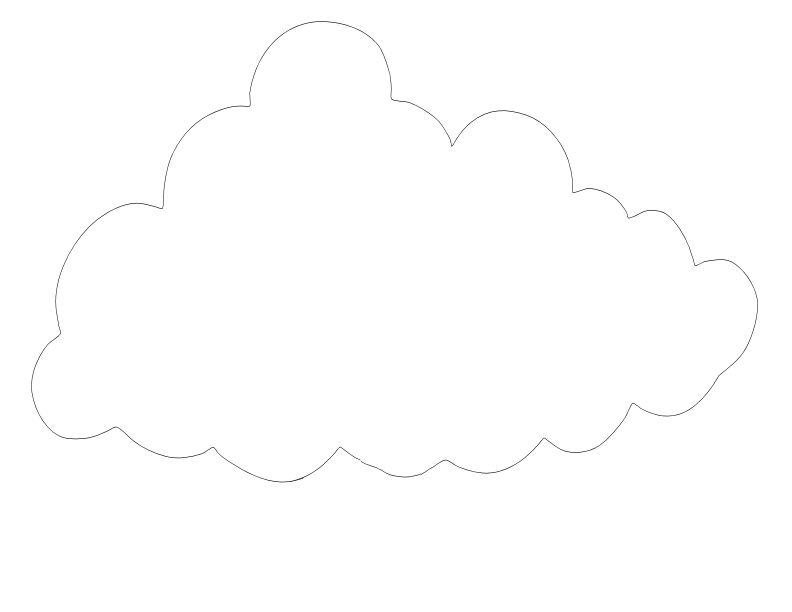 Cut out your cloud. Use masking tape to secure the pointed end of the skewer to the back side of your cloud. Be generous with the tape!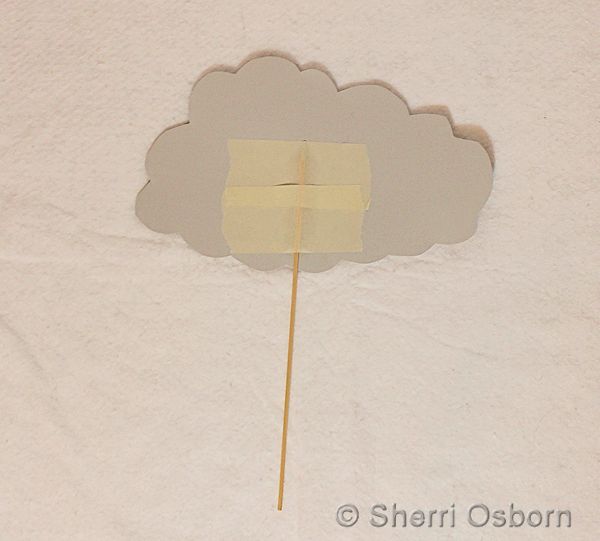 Flip the cloud over and dab spots of glue all over the front of it. Set cotton balls onto the glue and then let it dry.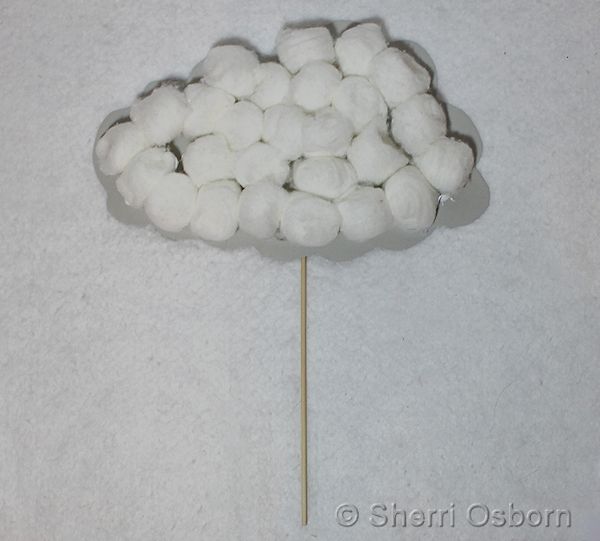 I hope you enjoy making these weather crafts with your kids. If you do make them, take a moment to share a picture with us here or on Facebook.