This is a fun project to make and use as a favor if you are planning a baseball themed birthday party. It would also make a fun treat for little league players and/or baseball fans.  No matter why you make them, or who you make them for, make sure the recipients are old enough to eat sunflower seeds.  If you would rather fill it with something other than sunflower seeds, perhaps you can find some candy baseballs.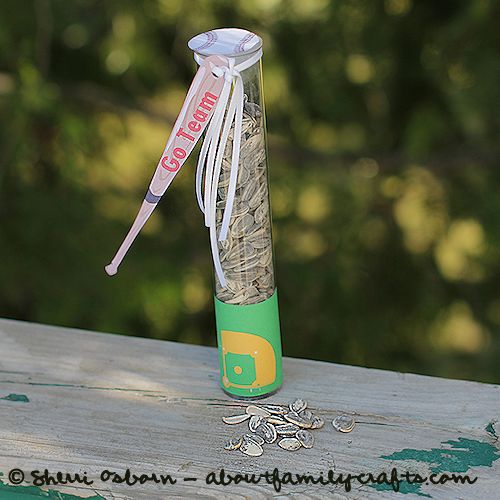 Here are the supplies you need to make this fun baseball craft. It is easiest to gather together all of the supplies before you begin.
Supplies Needed:
Tools Needed:
The first thing you should do is wash your plastic tube and the lid. Make sure it is completely dry before you start this craft.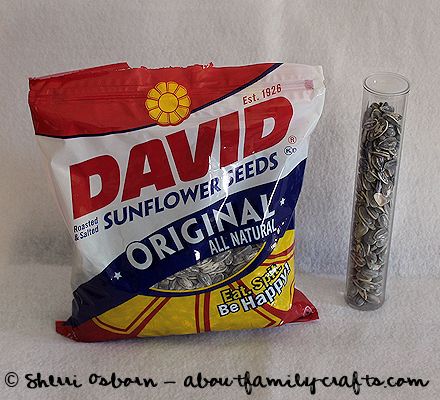 Fill the tube with sunflower seeds or chocolate baseballs. It won't hold more than a couple of handfuls of seeds so you don't need to get a bag as big as the one I bought (It was the only size available at the store I was at).  Put on the cover and might sure it is a tight fit.
Next, you need to prepare the baseball templates. Choose either the PDF or JPG file and print them out. Make sure your printer is set so the template prints out at 100%.  The best way to do this is to right click on whichever file you want and save it to your computer.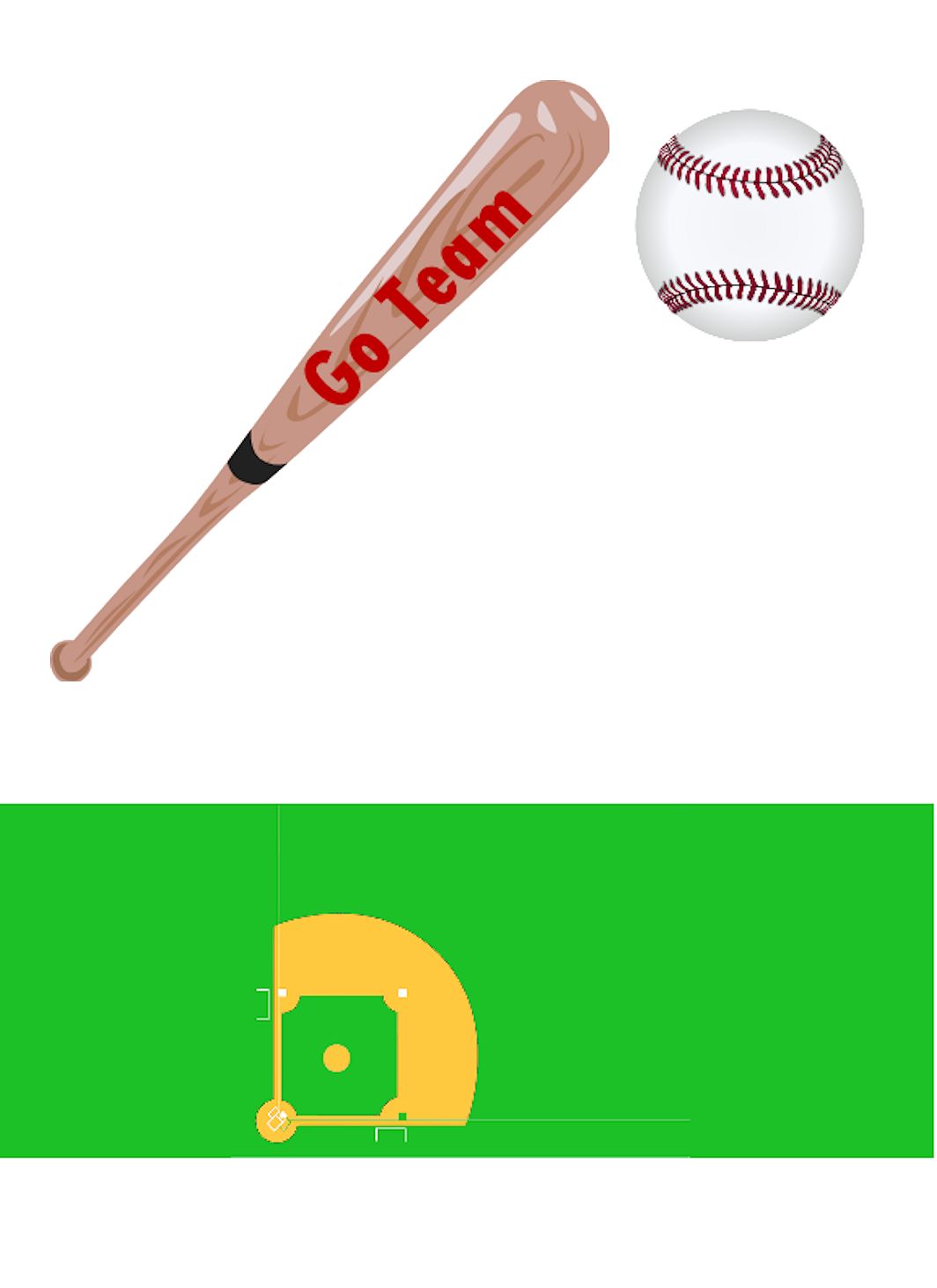 Download the Baseball Template:


| PDF | JPG |
Cut out each piece. Use the hole puncher and make a hole in the top of the bat. Wrap the baseball diamond graphic around the bottom of the tube and tape it in place. Take a piece of tape that is about 2-inches long, stick the ends together so it makes a circle with the sticky side out. Place the rolled tape on top of the tube lid and then stick the baseball graphic to the tape.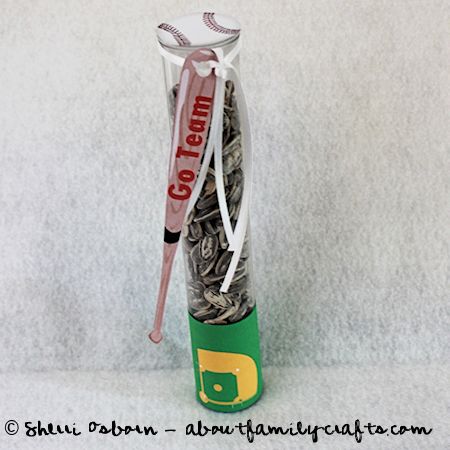 Finally, cut two piece of ribbon, about 12-inches long. Wrap the ribbons around the top of the plastic tube.  Thread the baseball bat graphic onto the ribbons and tie them in place.  Your "Go Team" baseball favor or gift is now complete.
I hope you enjoy making this fun baseball craft as much as I enjoyed making it.  If you have a special party or event coming up that you would like to see one of these favors for, please let me know and I will see if I can come up with something. Make sure you also check out all of the other plastic tube crafts and templates I made as part of this clear tube craft challenge.
Disclosure: As noted above, this post contains affiliate links. See my disclosure policy for details.